If you're looking to get your creative juices flowing, or just dance your face off, we've got the place for you! The outrageous, artistic and moving performances continue all this week at the @VIFF Hub. Here's a snapshot of what to expect:
October 5 - LOVE @ VIFF Hub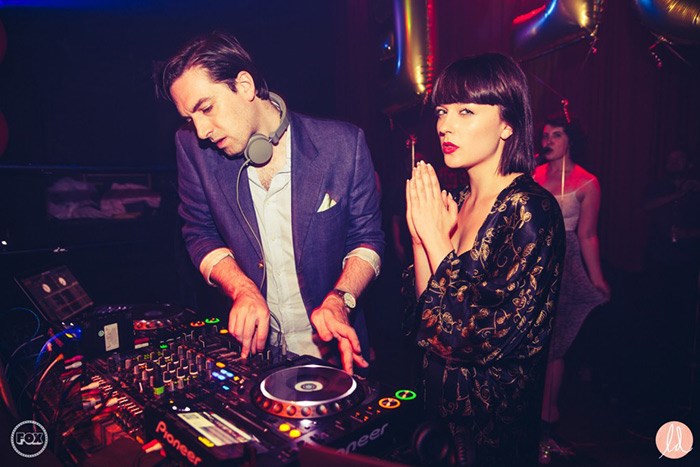 Vancouver's Fox Cabaret's uber popular weekly dance party, LOVE comes to VIFF Hub featuring DJs Trevor Risk and Christa Belle. With hits from 80s and 90s cult classics, audiences will get down to the greatest indie, pop, alternative and dance music of one of film's most beloved genres.
October 6 - Desi Sub Culture with visuals by Sammy Chien
Using music as an outlet to tell the story of growing up between worlds, Desi Sub Culture mixes inspiration from Run DMC and Apna Sangreet to create music, rhythm and beats that span cultures and genres. Desi Subculture is joined by Vancouver-based interdisciplinary media artist Sammy Chien who merges cinema, sound art, new media, and dance performance techniques into a new individual practice.
October 8 – Skate / Ski / Ride After Party
After adrenaline filled films from filmmakers who dare to go further, hang out at VIFF Hub with music by Dunks. As a founding member of The Funk Hunters & Lazy Syrup Orchestra, Dunks is a versatile DJ, VJ, & MC. Known for an eclectic sound. He has toured internationally and played hundreds of festival over the past 6 years and worked alongside legendary artists such as Chali 2na of Jurassic 5 & Michael Franti.
For more details, or to win tickets, take a look at the full VIFF Hub event listings courtesy of Do604, HERE.
VIFF Hub is a fully licensed venue and general access is free and open to the public. Tickets for shows at Late Night at VIFF Hub are available at viff.org. Prices vary by show. In-person tickets can be purchased at the box office, located at the Vancouver International film Centre (1181 Seymour Street). The hours of operation are: Monday to Saturday, 12pm to 7pm, and Sunday, 2pm to 7pm.