Have you heard of THRIVE Art Studio? It's a community of local female artists who support each other on their journeys to become the artists and people they most want to be. Located at 2414 Main St, THRIVE is home to THRIVE Mastermind, THRIVE Talks and the THRIVE Network.
THRIVE was founded by artist Jamie Smith who also founded ROVE! At the next ROVE art walk in Mt Pleasant happening on May 26th, THRIVE Art Studio will feature the work of current and past THRIVE Mastermind members in a group show themed around Plants.
View work by-  Nomi Chi, Laara Cerman, Sandeep Johal, Tara Galuska, April Lacheur, Laurel Swenson, Charlotte Spafford, Shari Pratt, Jamie Smith Melanie Ellery, Erica Pang, Crissy Arseneau, Lori Popadiuk, Jennifer Clark, Sarah Ronald, Deborah Bakos, Megan MacDonald, Desirée Patterson, Joanne Hastie and Cindy-Wynne_Kolding!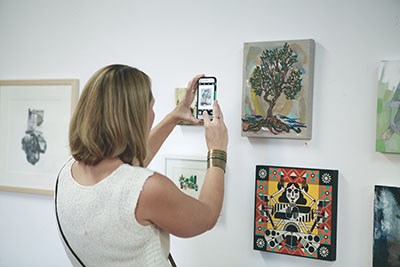 ---
ROVE with us on Friday, May 26th from 6pm to 10pm and then party with us at the ROVE after party at the The Projection Room starting at 10pm until late! RSVP here.
Stay connected to ROVE by finding us on Instagram, Facebook and Twitter.