The 33rd Annual Powell Street Festival took place at Woodland Park this past Saturday and Sunday, during an unusually hot BC Day long weekend.  Despite the scorching sun, people came out in droves to celebrate the arts, crafts, culture and heritage of Japanese Canadians.  Just like in past years, the tasty assortment of Japanese food was a major attraction as well!  You can find a collection of photo highlights from this year's festival after the break...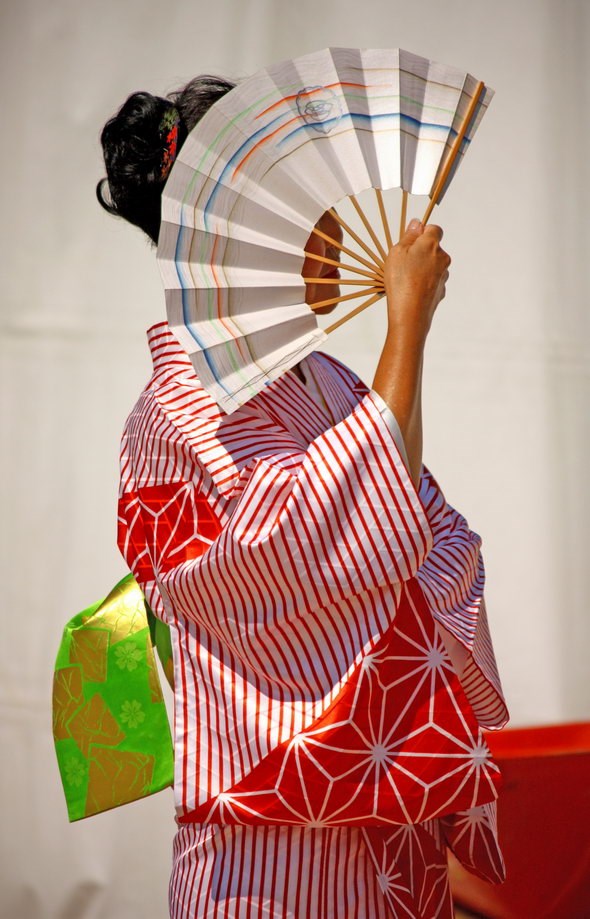 1. Beating the heat in style while wearing a colorful yukata.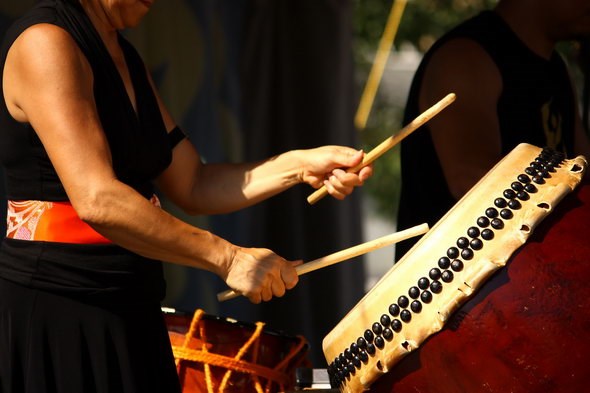 2. The Kenny Endo Taiko Drum Ensemble.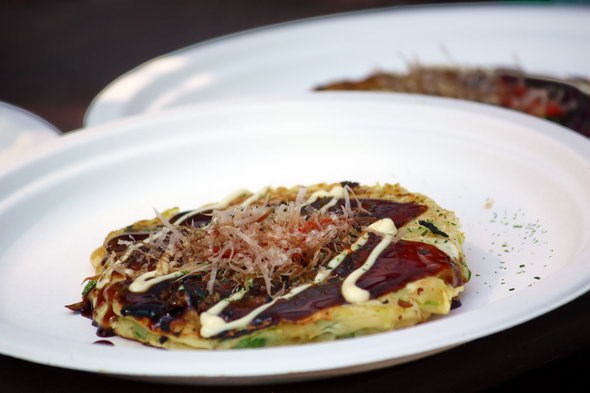 3. Okonomiyaki - Japanese savory pancake.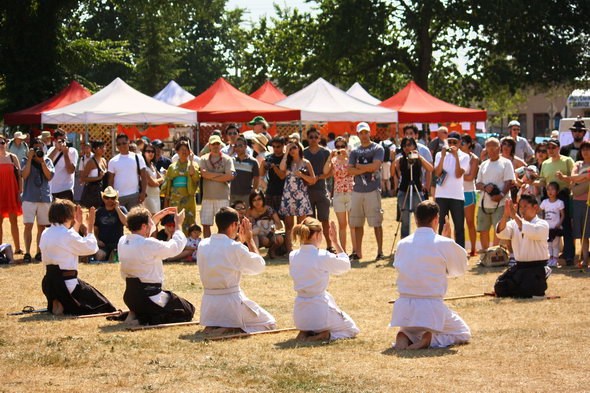 4. The UBC Classical Jujutsu (Ju Jitsu) Club.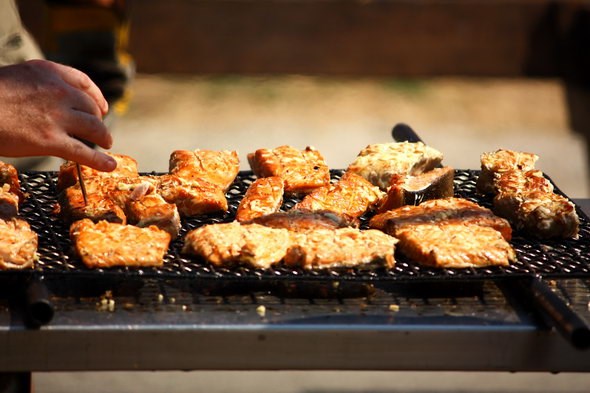 5. Salmon BBQ.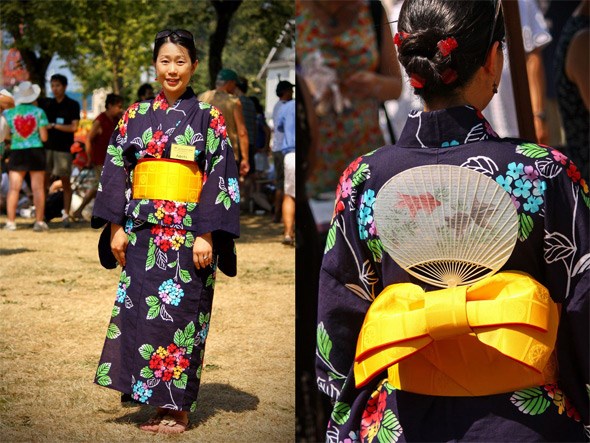 6. Another beautiful summer yukata.
7. DJ vs. taiko drums at "Rhythm Clash" - No Luck Club x Total Constructive Interference & guests.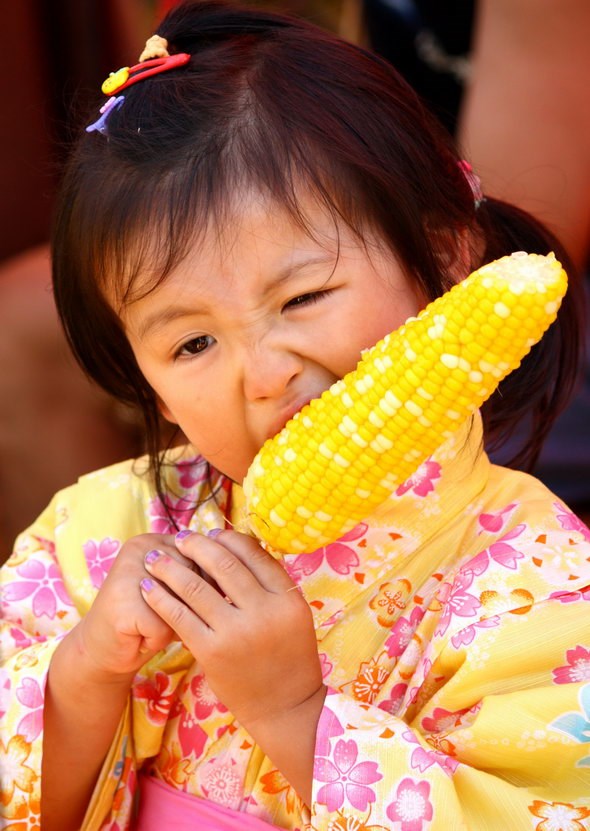 8. Chowing down on sweet summer corn with impunity!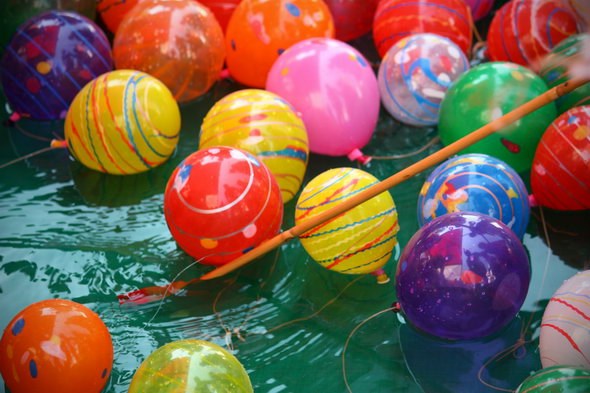 9. Fishing for balloons.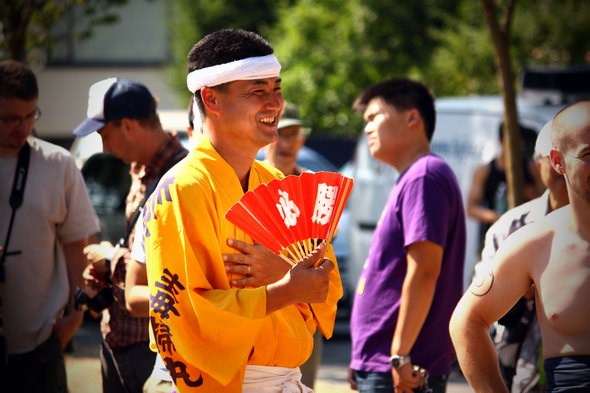 10. Preparing for the start of the amateur sumo tournament.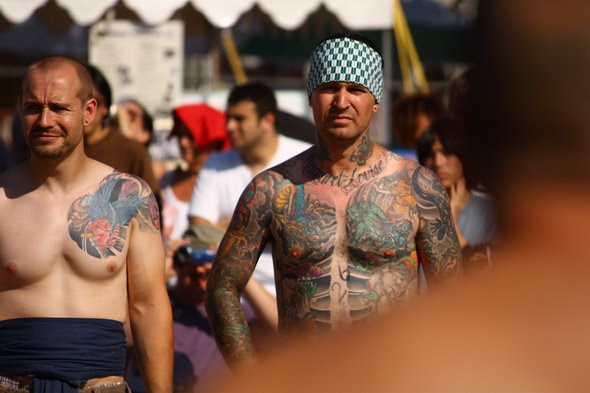 11. Colorful competitors abound...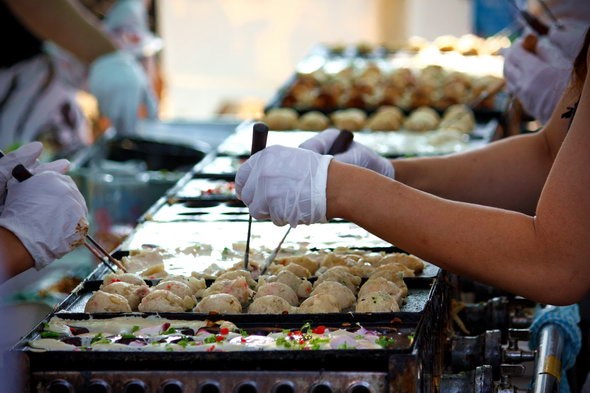 12. The always popular takoyaki (octopus ball) stall.
13. Don't try this at home.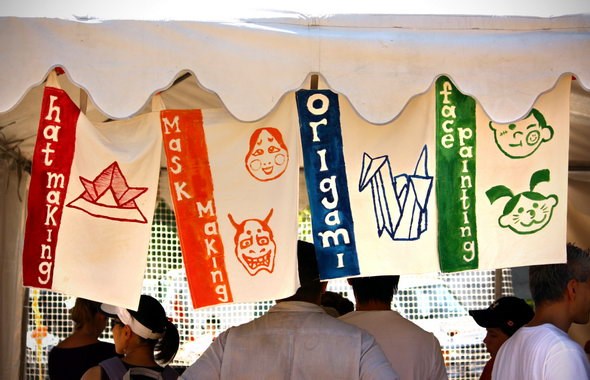 14. Activity tent for the kids.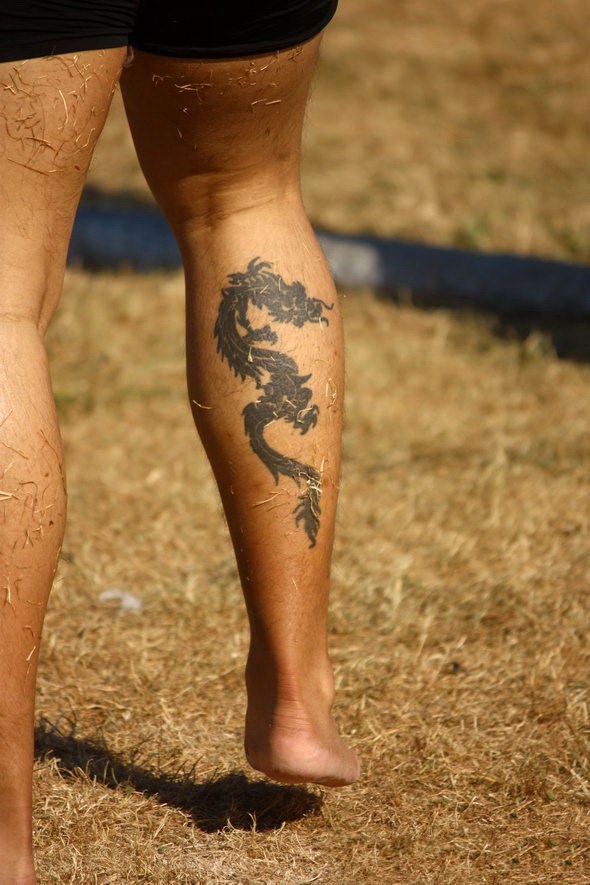 15. Beware the Dragon.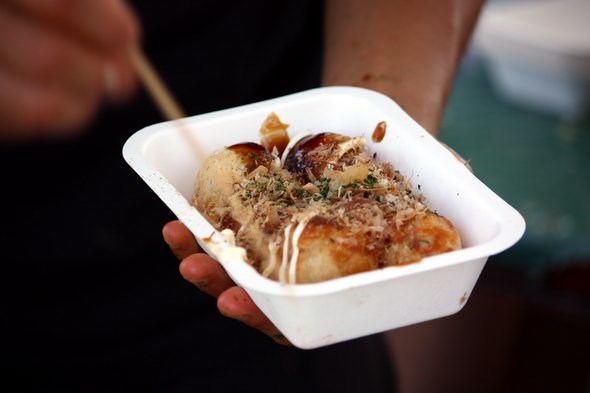 16. Takoyaki at last, after a long lineup...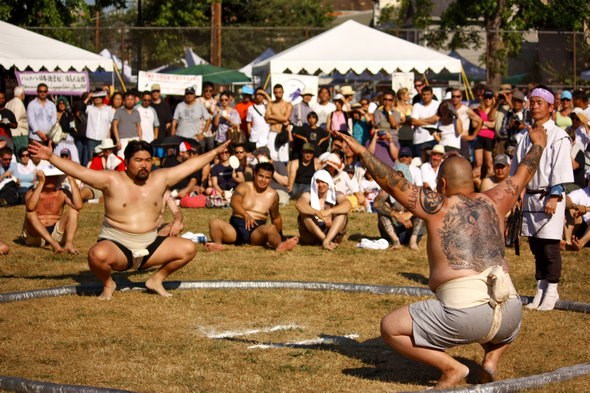 17. The big boys face off in the final match.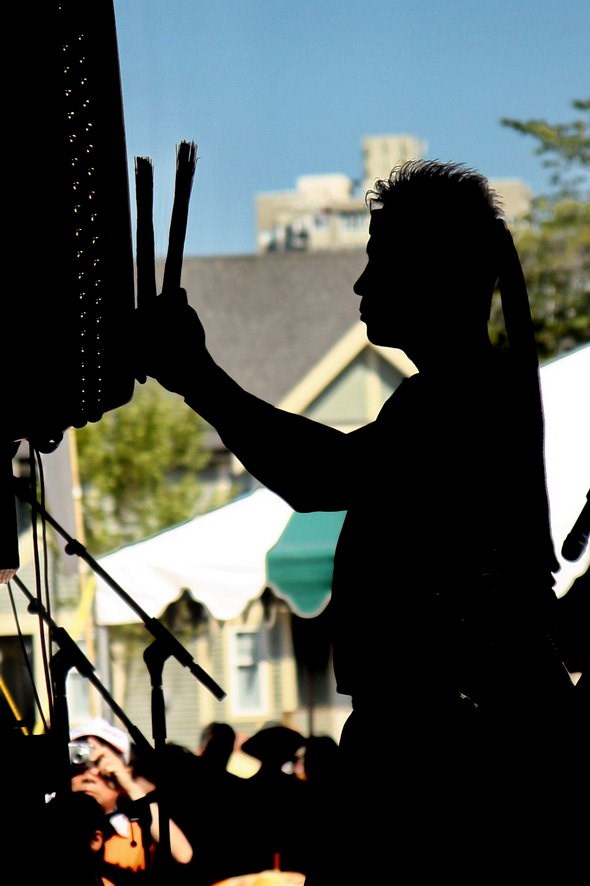 18. Kenny Endo performs.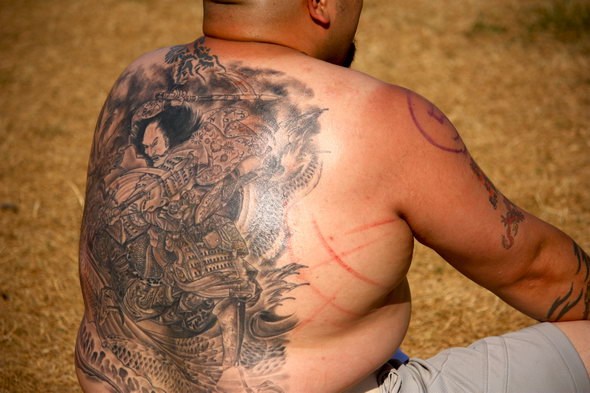 19. Battle scars for the champion.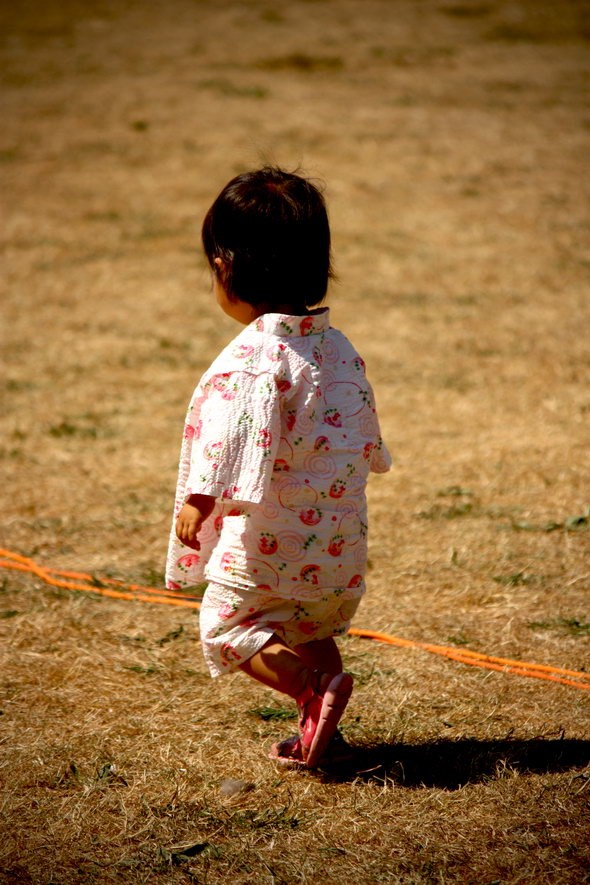 20. Headed home... See you next year!