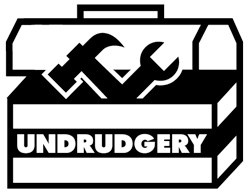 Vancouver is arguably the most beautiful and expensive city in the world to live in. For most, the goal is simply to live IN it. We all have to work, and work hard to keep up with Our Lady of VanCity, but there are a select few who know the score. Why not live in the world's most liveable city and hold down one of the raddest jobs she has to offer? We all know somebody who goes to work smiling. What are these jobs and how do people get them? More importantly, are they as awesome as they sound...
VOL.1 HIGHLIGHTS: the floor of the Commodore, Boxcar blues and the 700 Club 
---
Jonathan Fluevog (@JonathanFluevog)
Videographer | Marketing & Promotions Consultant | Record Producer | Studio Owner
Years in the industry: 14
---
Jonathan Fluevog's PR person patches him over promptly at 1pm. His voice comes in sounding upbeat and strangely far away. I ask how his day is shaping up so far, and discover that while we talk, he's excused himself from colleague Gene Greenwood to walk around the White Rock neighbourhood where they are currently editing footage for Vogville Presents - his monthly video series documenting the stories of select musicians. As it turns out, I'm falling neatly amidst a 4am editing session the night previous, a 7am wake up to shoot more footage for this month's video, and a trip back to White Rock to keep editing the shots. He mentions happily that he'll probably be at it until 4am again today.
Fluevog is the founder of Vogville Recording - a preeminent recording studio based in Coquitlam; the creator of Vogville's Day & Night - a groundbreaking Vancouver festival, eschewing tradition by going 'sans headliner' and featuring only local bands; and the force behind the newly launched Vogville Presents - each episode shot in one day, documenting a chosen band coming into the studio to cut a track and tell their story. He's also the son of a legendary Vancouver shoe designer and a 60s supermodel. Such stylish origins, shunned as they were by his choice to delve into the music industry, still emerge in the beautiful aesthetic of his studio and work.
You didn't follow your father's footsteps into fashion. Why did you choose this career path?
I'm independent. I never wanted to work for my dad's company [Fluevog] and make shoes for a living. My brother and sister work for the company, and that's great, but a large part of me wanted to show myself, show my dad, that I can do things for myself.
Everything I've ever done has originated from two ideas: Who am I and what do I want to achieve?
What's the best career advice you've received?
My dad sat me down...when I was very young, and asked me what I wanted. He told me to look past the desire for money, further again past the desire for recognition. Did I want to be a rock star? Everyone does, but even then, how was I going to do that while affecting peoples' lives around me. When you die, he asked, what will they say about you? And that's when I started to plan.
Do you enjoy being your own boss?
Absolutely! Honestly, I like the struggle. I've never led the charmed, awesome life people assume, where millions were handed to me and my dad said, "Here son, start a record studio." My dad never gave me any money! Up until recently, and this is a little known fact, my dad had no money. I started Vogville Recording with a 30K loan and grew it organically.
Does that misconception frustrate you?
Perception is so different than reality. Like in MTV Cribs, where Jay Z's house looks all new and shiny, but Jay Z doesn't even live there, and all the furniture has been trucked in and the house staged for television. I don't mean Jay Z specifically, but seriously...I know people who drive the nicest car imaginable but don't even own a bed! Here's a counter thought [to the suggestion that the appearance of success is invaluable in the music industry] - if everybody is doing the same show, then there is no show. It's the norm.
Why did you choose to establish yourself in Vancouver?
This is my home. I'm from North Van, my wife is from New West. I got married very young [21], but when we talked about one day having kids, we knew we had to be near our family. And where else is there snow (but not year round), the mountains, the ocean, open-minded people, and none of the issues like racism that really plague other cities?
What's a typical day?
Every day is so different. Monday could be shooting a video, Tuesday I'm meeting a band to discuss a marketing strategy, the next day I'm in the studio producing a record or doing consultations, and I'm always managing the studio.
What do you love about your job?
I get really excited when I discover someone or something really genuine, for myself. That's why I started Vogville Presents, to tell the stories of these really authentic artists. I also enjoy helping bands find their direction. So many times I get calls from people wanting to spend 30K on an album, but with no plan for afterward. You want to spend 30K to what...get some gigs? Are you crazy? I sit down with them and give them ideas on how to redistribute their funding and move their band forward.
At the end of the day, how do you relax?
With my wife. And my Xbox [laughs] My children and family mean the most to me. Kids ground you. You always hear that you learn the most about yourself through teaching someone else, and it's true.
Do your kids want to grow up to be like you?
Well they're really young, but my son - he's 5 years old - he always says, "I want to get really good at the violin, and work in the studio with my dad." I ask him every time if that's really what he wants to do, and so far he says yes!
If you could be doing something different what would it be?
This is so far from what people would think, but a welder. I've always wanted to make art by welding, work with metal. I love architecture, Art Deco style especially, and the metal gates and archways really grab me.
Favourite...
Venue: I'd have to say it has always been the Commodore. My dad's store on Granville Street was right below the floor of the Commodore, and at night you could actually look up and see it bouncing from all the people. I remember one night, when I was 12, the Red Hot Chili Peppers were playing and I could hear every note of their set through that floor.
Neighbourhood: 37th and Dunbar. There's lots of heritage homes and nice shops. And it's not far from downtown.
Drink: Scotch. Specifically Glenmorangie.
Charity: Quest Outreach. I had them as part of my day and night festival.
Movie about music: Decline of Western Civilization Part II. I love it because it's this 80s rocker movie, and as it goes on, it actually gets really sad and depressing because they're so clueless!
Coolest thing in your studio?
The world's most coveted console. Solid State Logic 4040 e/g - made in 1990, the last off the line, and bought from Pat Robertson and the 700 Club. That religious group. They had it in a warehouse for ten years while building their post-production facility and then used it for a year and never touched it again. I went down to Virginia Beach in 2003 and there was this demo floor model console, barely used. Definitely the most expensive and memorable addition to the studio. People who donate to those guys should be wary of where their money is going. You could buy a nice house in Vancouver for what it was worth!
Had it depreciated at all by the time you bought it?
You could buy a nice house in Vancouver for half of what it was worth [laughs]
What's next?
Film school! I'm starting in the spring. I'm not looking for a degree, just to learn how to do it better and enrich my life.
Over the course of his walk, he said he had found a ravine and a nice creek to hang out by, and when he was back outside the studio we bid adieu. Before he went, however, he filled me in on the next episode of Vogville Presents. It features David 'Boxcar' Gates, an artist recommended to him after some Granville Street happenstance. Fluevog sounded very involved as he described the music [Blues] and an emotional moment they had while looking at an old photo Gates had brought in. "Everything is trumped up hype. Even good bands are trumped up and hyped, and it's not until you meet them, and see them in the studio and watch what they do that you want to say, 'Wow, now that's something more. What's your story?' "