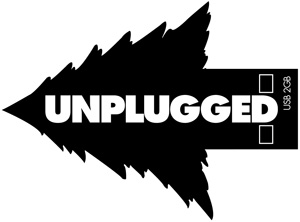 LOCATION:
Tofino, Vancouver Island
I thought we'd venture a little farther afield this week and take a trip to Tofino. Thomas Powell's use of good old, not to mention expired film and a camera which was developed in the '60s gives this image a distinctly Unplugged feel (no SD cards or USB ports here my friends) and the subject matter is simply one of the most awesome places in the world. Now, this could be any jetty anywhere but when you're sitting on the end of it with your toes in the water you feel like you're on the edge of everything, everywhere. You know there's a world behind you and likely a bit of one in front as well but in that moment nothing exists but the horizon and it could carry on forever in all directions.
I hear tell that a bit of surfing goes on in this part of the world. I can't lie, I have never even attempted this fantastic-looking sport but I imagine the feeling to be similar to a much faster version of sitting at the end of a jetty, with nothing but water in front, behind or below you.
Thanks for this Thomas. There is also a tonne of great work on Thomas's website, Long Winter Shadows, check it out!
I've been asked to do a bit of a plug here which I have just realised is really quite funny considering the name of this feature but here goes...
YEAH! Films is Miguel Barbosa and a bunch of guys from Toronto who love making films. They also love the outdoors and have recently made film about our fair city and it's surrounding awesomeness. '168 Hours' was shot on-location at The Grouse Grind, Burrard Inlet, Lynn Canyon, Mt. Fromme, East, West & Downtown Vancouver and Vancouver Island (Kennedy Lake, The Cathedral Grove) and will be up on You Tube on July 18th. In the meantime check out the trailer here and loads of their other awesome doings here. This promises to be a stunner of a documentary, thanks for showing us off so well guys! If anyone has any ideas about how to extend the reach of work like this (so even more people can know that Vancouver is Awesome) feel free to get in touch with us at @VIAUnplugged
There was a lot of amazing photography in the pool this week folks, please keep posting and spreading the word about the Unplugged Flickr Pickr.
If you'd like to see your outdoor photos featured at VIA, submit them to our V.I.A. UNPLUGGED Flickr pool.
UNPLUGGED is a state of mind.
It's that point in your consciousness where you can feel at one with nature, escaping the trappings of the day-to-day to an almost dream-like place where nothing else seems to exist besides you and your natural surroundings. It is our opinion here at VIA that Vancouver holds a unique place in the civilized world in that reaching this state often requires no more effort than simply pulling off to the side of the road, pocketing your keys and taking a few steps into the forest