Vancouver Public Library and V.I.A. have teamed up to help you discover new reads, hidden book gems and surprising literary finds. Check back every couple of weeks for the latest reading recommendations from the experts at Vancouver's library.
Here's a list of books where the vampires don't glitter and the writing is awesome. Perfect to sink your teeth into this Halloween.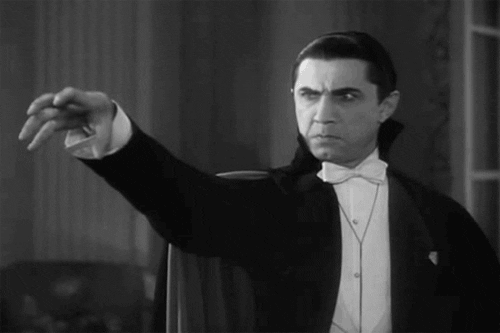 We compel you to read these books!
American Vampire by Scott Snyder and Stephen King
Skinner Sweet is a new kind of vampire, the American Vampire. Sweet finds himself in 1920s Los Angeles where he meets a struggling young actress who finds Hollywood much darker than she ever could have imagined.
Dracula by Bram Stoker
One of the oldest vampire stories, this epistolary novel from the nineteenth century is not to be missed. Fearful Count Dracula is in London feeding off the blood of the living and it is up to a brave few to rid the world of this evil vampire.
A new girl has moved in next door to twelve-year-old Oskar, taking his mind off of the strange murder of a teenage boy in his town. She's a bit strange too though, and she only comes out at night.
Dracul by Dacre Stoker
Twenty-one-year-old Bram Stoker must face his childhood nightmare as he tries to survive the longest night of his life. This gothic novel set in 1868 is inspired by the notes and texts left behind by Bram Stoker, the author of Dracula.
An unsettling portrait of the life of a sixteen year old girl in an exclusive girl's boarding school in the sixties. Told through her diary, in increasingly obsessive musings as she becomes convinced that her schoolmate is a vampire.
Lestat, a rebel outlaw, addresses his fellow vampires and tells the story of the formation of the Blood Communion. His riveting story of power struggles and intrigue explains how he became the Prince of the vampire world.
Citing folklore and horror films, this book details all the ways to protect yourself from vampire attacks and how to kill vampires. This book also delves even deeper into historical accounts of unusual burial rites and European superstitions.
Ben Mears has returned to Jerusalem's Lot, intent on exploring the history of the Marsten House for his new book. But when a boy from town goes missing, Mears realizes that something sinister has the whole town under siege and only he can stop it.
Happy Halloween from your favourite librarians!