A new kitty once a week! Click here to find out how your cat can appear on Van City Kitty.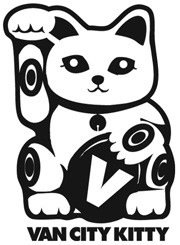 Every month here on Van City Kitty, adoptable cats and kittens from local shelters have been featured.  For the final Take Us Home Edition of 2012, here are all the cats you have met this year who were looking for forever homes.  Some have found them, some are still waiting. 
If you are looking for a new furry family member in 2013, please consider adopting from one of Vancouver's many animal rescues including VOKRA, Katie's Place, Home Finders, or the SPCA.
Adoptable Kitties:
Click on their name to learn more and find out how to adopt them!
Hammond, Marlowe, Bizzy, Mr Peanut, Tyson, Bianca, Chanel, Twilight, Tash, Walter, Madonna, Mimi, Beloved, Sirayana, Anna, Cubby, Hy, Natalie, Juliette