A new kitty once a week! Click here to find out how your cat can appear on Van City Kitty.
Every month we feature a kitty or two who are looking for their forever home. Today we have two adoptable kitties  from VOKRA!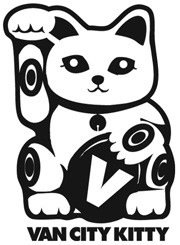 Vancouver Orphan Kitten Rescue Association (VOKRA) is a no-kill, non-profit, registered charity dedicated to the rescue of cats in the Lower Mainland that is run entirely by volunteers with no paid staff.
VOKRA does not have a shelter; they provide over 250 individual foster homes which helps to protect the very young from colds, distemper, parasites and other transmissible illnesses. In a home environment, cats are safe and well socialized, with lots of love and attention.
VOKRA also has an extensive TNR program, which means they trap, spay/neuter, and work with community cats to control the homeless cat population.
PANTAGES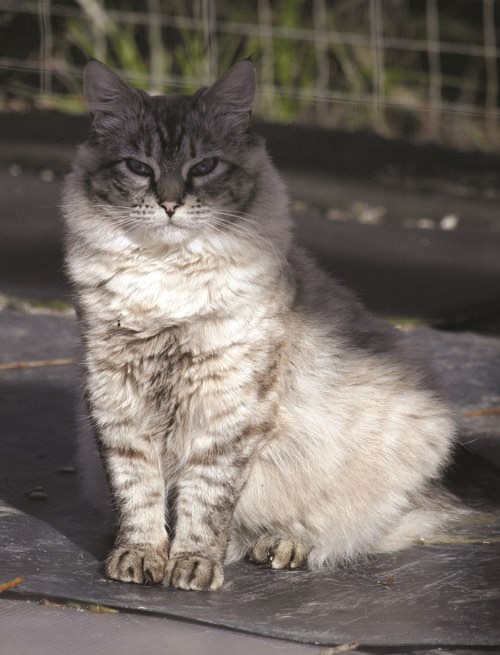 Pantages has excellent taste in accommodation. When VOKRA rescued her she had been taking up residence in the abandoned historic
Pantages Theatre
in downtown Vancouver's east side for quite some time. This beautiful Siamese-cross would roam the opulent  halls, hunt for sustenance between rows of faded seats, and was often seen sunning herself on the balcony which was accessible to her by broken windows. Pantages had learned to survive in style, but she had the rugged demeanor of a cat who was once a part of someone's family, now left to fend for herself.  After a long struggle by The Heritage Vancouver Society and many local advocates, the theatre was slated to be demolished. Thankfully VOKRA was notified of Pantages' residency and her eviction.  She was already trapped and on her way to a kinder and easier life.
While Pantages was with VOKRA, she formed a strong bond with Papa Burger.
PAPA BURGER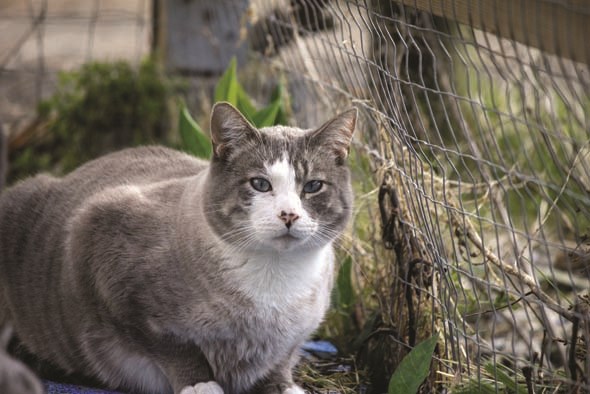 Papa Burger was found living on scraps outside an A&W in Burnaby where he earned his name. When Papa Burger and Pantages met, they were living in a VOKRA barn, a sort of halfway house for kitties who fall somewhere between tame and feral. The two formed a strong friendship, and together have been able to overcome their distrust of people. Over two years later they are ready for adoption into a home.
Once these kitties get to know you, they will readily cuddle up to you just like they have to their foster families. They adore being brushed, and of course they do enjoy a good treat!
Are you ready to give Pantages and Papa Burger a forever home together?
...