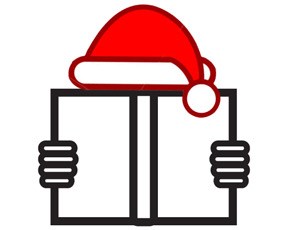 blank
Wherein we look at some of the local books that have been published this year and give you some ideas of what to get your book-loving friends and family for Hanukkah, Solstice, Festivus, Christmas, Kwanzaa, or just because it's a day ending with "y".
Don't forget to support your local independent bookstores!
V6A - Writing from Vancouver's Downtown Eastside
edited by John Mikhail Asfour and Elee Kraljii Gardiner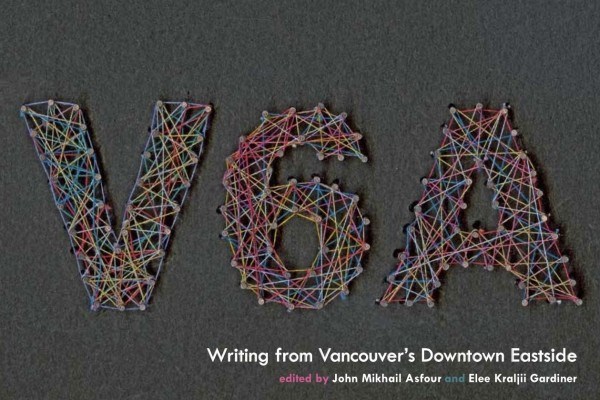 Over the past few years there has been a quiet revolution happening in the Downtown Eastside. While much of the media and many outsiders focus on the negative aspects of the neighbourhood, a growing number of residents have been honing their craft in the large number of writing workshops that take place regularly. And many have pushed past the need to "find a voice" and now see their writing practice as an integral part of their daily lives.
Earlier this year saw the publication of the latest collection to come out of the community, V6A - Writing from Vancouver's Downtown Eastside, an anthology of poetry, prose and essays from 32 writers, all of whom have been part of the Downtown Eastside community in some way. Some writers will be unfamiliar to many. Some, such as Stephen Lytton, Antonette Rea, Don Larson, and Patrick Foley, are well-known in the community as activists and performers and teachers. And then there are those whose names are known beyond the boundaries of Cambie, Terminal, and Clark, writers such as Wayde Compton, Cathleen With, Madeleine Thien, Michael Turner and Daniel Zomparelli. No matter where they are on the writing continuum, all the contributors share a passion for their work and the community.
V6A is not a collection of stories about poverty and addiction, but rather a diversity of viewpoints and reflections on how the Downtown Eastside has shaped and influenced each of the writers, in their writing practice and their daily lives. Yes, there are tales of despair and hardship, death and loss, but there are also stories of love and redemption, traditions and strength, staplers and watermelon.
It is a book to keep by a bedside, to dip in and pull out a gem that will make you think, or laugh, or nod in recognition.
Dance Lightly by Brenda Prince
for the love of innocence
she remains a child
for a good meal
she uses all four burners
she unplugs the phone
for the love of solitude
and for the love of the powwow
she dances lightly
for the love of music
she opens her mind
for a good movie
she lets the phone bill slide
and she waits for the right moment
for a good laugh
she borrows widely
for the love of her cat
and for the love of love
she rereads wuthering heights
she rearranges her schedule
for the love of her friends
and for the love of her children
she did what she had to do