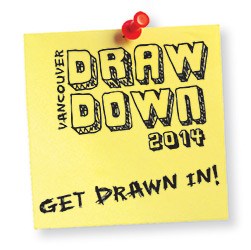 Now in its 5th year Vancouver Draw Down is a city-wide day of drawing that celebrates creativity and challenges commonplace ideas of what drawing is and what it can do. Reconnect with the power and pleasure of making your mark at over 40 FREE drawing workshops on Saturday, June 14th.
Vancouver Draw Down is proud to profile four illustrators over the next month in this Awesome Illustrator Series.
First up: John Belisle.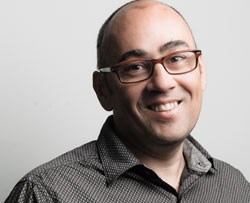 Name: John Belisle
Do you remember when you first started drawing?
I really got hooked in Grade 8 French class. I met a guy, Barry Lonsdale, from England who was in my class and we would spend the entire class drawing a goalie making a save, and the other person would draw a shooter on a different page. We would then compare to see if the goalie guessed right where the puck was going. We also tried to out do each other in crazy poses the goalies would do. I failed every class in Grade 8 except PE and Art.
Do you have a favourite drawing/ illustration that you've done or one in particular that you are really proud of?
Maybe not my favourite illustration but one that was used for Leaf a Legacy for the BC Cancer Foundation. Basically people would donate a leaf to the tree and tell a story of who they were donating for. Also the 2010 Olympic Stamps.
How often do you draw?
Once a week? I illustrate at work every day.
Do you have a favourite spot where you like to draw?
Yes, mostly on paper.
Do you have a favourite illustrator/artist?
Jody Hewgill, Nicholas Wilton, Mark Ryden. I have made a point of working with Jody and Nicholas on a couple of projects.
What have you been drawing/ illustrating lately?
A number of illustrations for Wayward Arts paper promotion of people with online obsessions.
Do you have any advice for someone that doesn't draw, but is thinking of trying it out?
Just do it. Pencils and paper are cheap and easily disposed of.
THANKS JOHN!
Check out some of John's work below.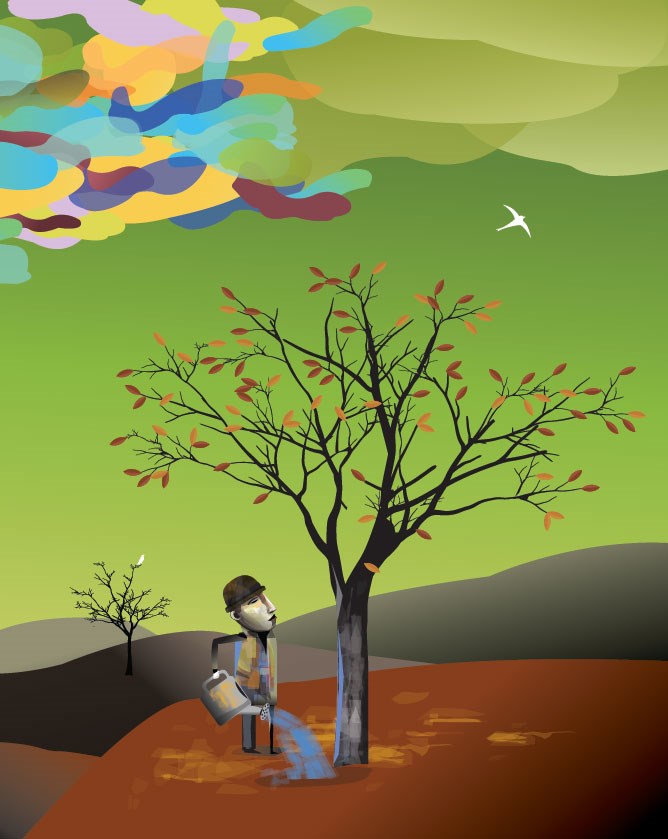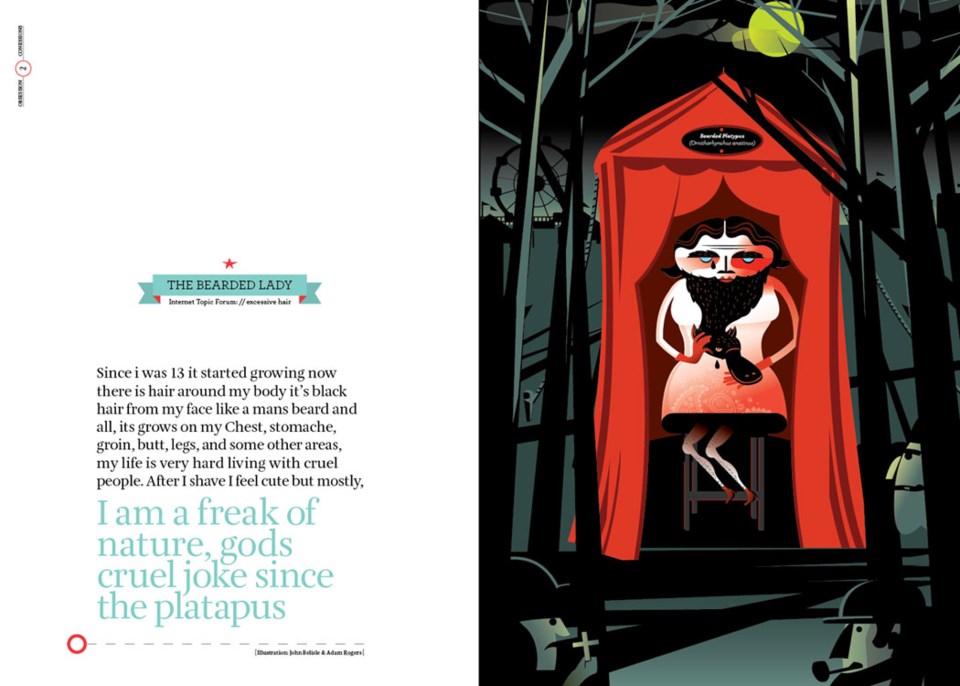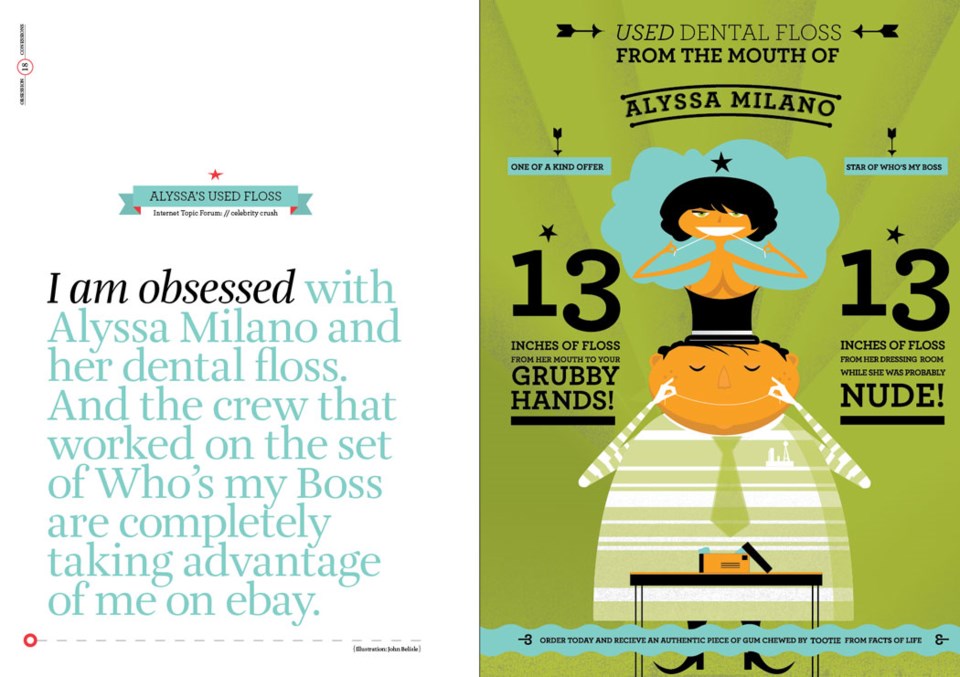 John Belisle is a Creative Director at Signals Design. John has been illustrating and designing since graduating from Emily Carr. He has done commissioned work for Vancouver Opera, the Pittsburg Penguins, and stamps for Canada Post. He lives in Vancouver and feels fairly lucky to make a living at illustration and design. John likes playing hockey more than illustrating.
Check out all of the workshops Vancouver Draw Down has to offer here!
Follow Vancouver Draw Down on Facebook, Twitter and Instagram.