Vancouver Is Awesome is a proud media partner of Vancouver Draw Down 2013. The Drawing is Awesome project here on the blog showcases prominent Vancouverites participating in the Online Daily Drawing Project...

Name & Occupation: Constance Barnes is a Vancouver Park Board Commissioner.
Daily Drawing Project: " Reflection " (From Day 6 Online Daily Drawing)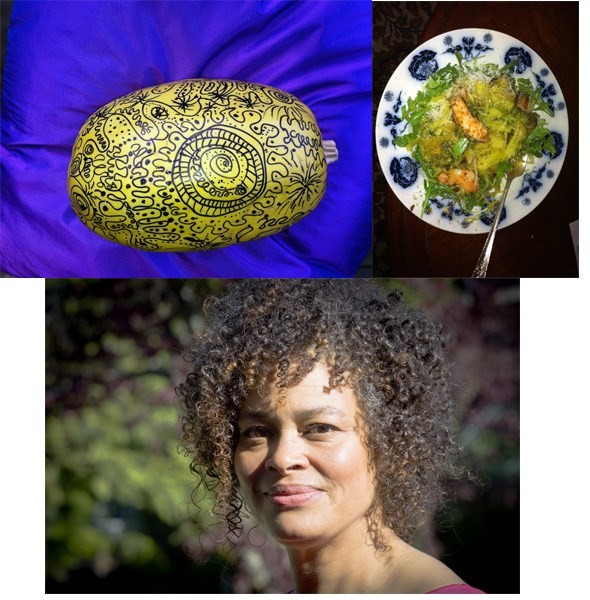 Constance Barnes - 
"1) Hmmmmm the last thing I drew was silly pictures on my now grown children's (23 & 25) Christmas presents. I like to use brown paper sometimes and snaz it up with art and old pictures of them.
2) I biked home thinking of the delicious dinner that I planned, garlic prawns with spaghetti squash and pesto...well PRESTO there she was a happy brilliant yellow squash just begging for some kick butt Constance Barnes doodle time!! I grabbed a a sharpie put on some Cat Stevens and snuggled up out on my wee balcony and started doodling!! Such fun and a true stress release!! So dinner and art - what a perfect Thursday night...now I will cook her up and enjoy this perfectly artistic evening. Yummy in more ways than one!!"
Visit the Online Daily Drawing Project running June 5 – June 14 in the 10 days leading up to Vancouver Draw Down, an annual daylong celebration of drawing on June 15 that offers free drawing workshops at over 35 locations around Vancouver.
Click here to check out past daily drawings by other prominent Vancouverites!