Vancouver Is Awesome is a proud media partner of Vancouver Draw Down 2013. The Drawing is Awesome project here on the blog showcases prominent Vancouverites participating in the Online Daily Drawing Project...

Name & Occupation: Heather Deal is a Vancouver City Councillor.
Daily Drawing Project: " Salvage and Draw! " (From Day 9 Online Daily Drawing.) Draw a salvaged object of discard, inventively turn it into something new with a different use.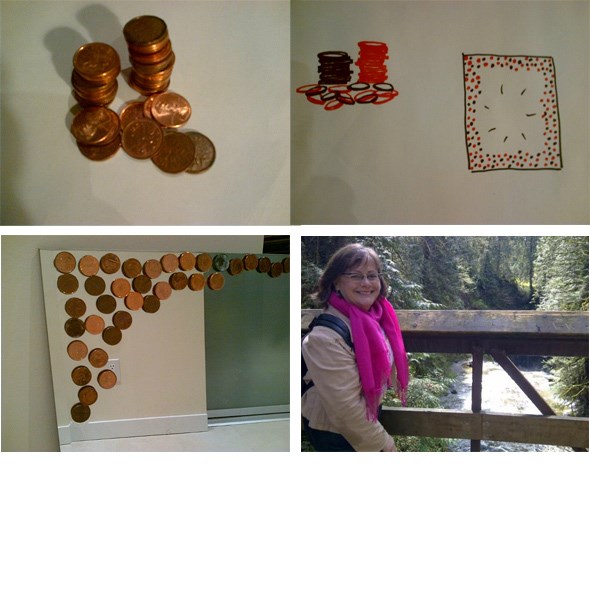 Heather Deal - 
"I doodle a lot. Drawing for public viewing made me nervous until I realized I have a real-life project that just happens to be easy to draw. I have attached photo of actual project as well as drawing.  I am "framing" a mirror by gluing pennies to it."
Visit the Online Daily Drawing Project running June 5 – June 14 in the 10 days leading up to Vancouver Draw Down, an annual daylong celebration of drawing on June 15 that offers free drawing workshops at over 35 locations around Vancouver.
Click here to check out past daily drawings by other prominent Vancouverites!