So you've heard that Vancouver is celebrating it's 125th birthday this year? And you've also heard that in order to celebrate, the City Of Vancouver has developed a year-long program called Vancouver 125 headlined by two giant parties (Birthday Live and Summer Live) supported by tons of other initiatives and events? How about their freshly launched web site, CelebrateVancouver125.ca, have you seen that yet?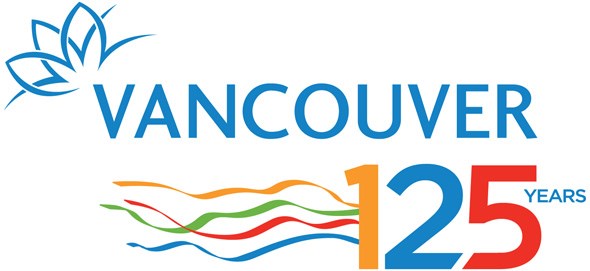 Okay, so you might have heard about all of that stuff already but something I'm almost 100% certain you haven't heard yet is that Vancouver Is Awesome Inc has partnered with the Rain City Chronicles and Vancouver 125 to bring you Rain City Chronicles: Vancouver in Six Acts!
These are your stories, live! Part lo-fi community event, part voyeuristic encounter, Vancouver in Six Acts is a six-part storytelling showcase for short and true tales on a changing theme, complete with home-baked snacks and music. Come laugh, listen and be entertained by the most interesting strangers you haven't met. Yet.
The first one takes place February 1st at St James Hall, click HERE to check out the lineup of storytellers and musicians and to purchase advance tickets. See you there!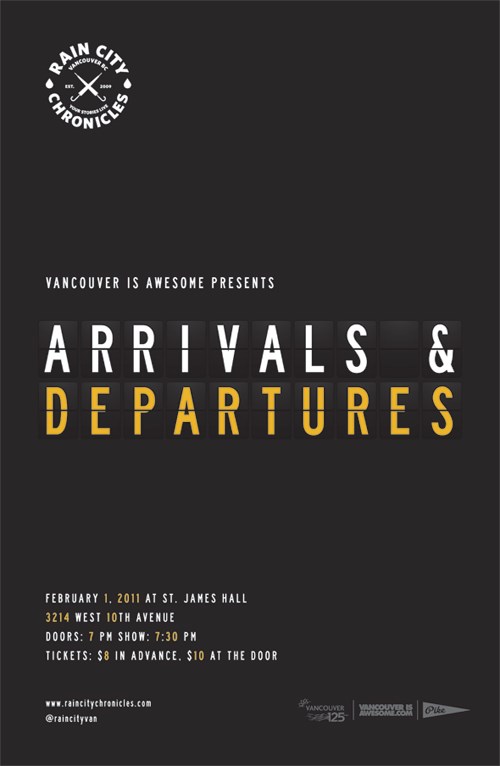 Happy birthday, Vancouver! Here's to an entire year of totally awesome celebrations!