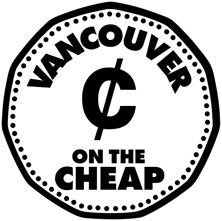 If you were to create a Venn diagram where one circle was labeled "cheap" and the other labeled "awesome", the middle point where they cross over could be labeled "Vancouver on the Cheap". In other words, this is a weekly series on things to do and places to go in Vancouver that fall into that magical category of being both cheap and awesome.
Got a cheap-living tip you'd like to share? Send it in!
The dream has finally come true, people. There is a store where everything is free. Actually. It is aptly name The East Van Free Store, and is hosted by the Red Gate Society.
Run on donations (so please, donate all those fun things you find during your spring cleaning - but only the things that aren't scary to touch), it's a place you can literally walk in, and take what you like.
There is, of course, a danger to the free store: we've all fallen prey to the lure of free at one point or another in life. It can be intoxicating. As soon as things are free we start convincing ourselves that we can totally use them, but don't do it. I urge you, while perusing the free store, do it with the same mindset of a regular store. Resist the urge to horde, otherwise you'll just have more things to donate to the Free Store later.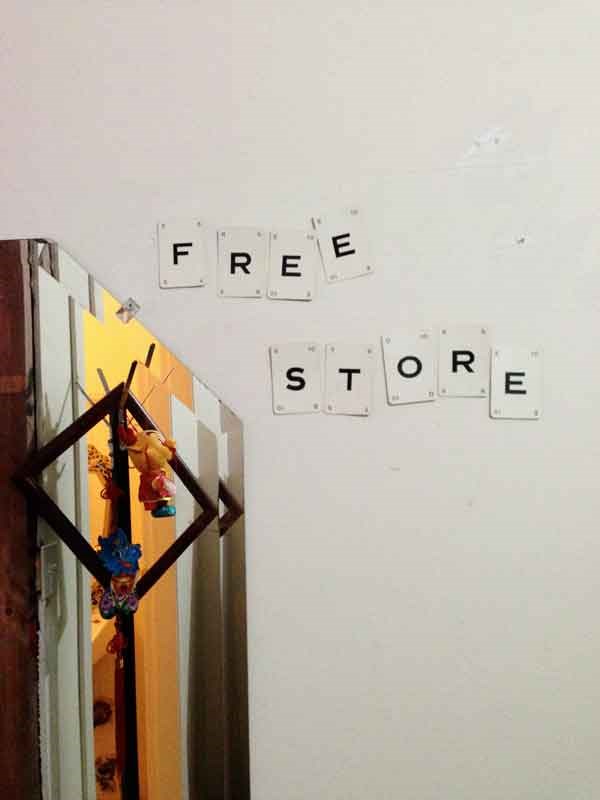 I got some background info from Julia, who runs the store.
How does the Free Store work? Is it really free?
YES it's really free! Take what you will, leave what you will. We run off of donations, but you don't need to take to give or give in order to take.
Can anyone use it?
Yup, if you dare.
What kinds of things can people find?
I post Picks-of-the-Week on the East Van Free Store Facebook page (twitter to come soon). Check it out for new finds all the time. This week my favourites were a collection of homemade buttons that a kid had hand-drawn with drawings of sea creatures, and phrases such as "aw cmon" "lamborghini's rule" and "laugh it up fuzz ball." I also recently found a really legitimate book called "Psychic Powers" (I borrowed that one from the store for a minute), also a home-made Rube Goldberg machine. And stuff you might look for, like soundboards, drum kits, sewing machines, looms, bikes etc. You never know what's going to be there at any one moment.
Why did you decide to open a free store?
It was an idea a few of us came up with a number of years ago. For a while we were running annual Free Store events, but that was more of a nod to our concept of having a real space where everything would be free. Then we found out there are other free stores out there too.
On one obvious level, it's useful because of the resurrection of objects, it promotes and directly facilitates re-using things, and finding use value in objects that otherwise would be considered garbage. There's a kind of creativity involved in finding new meaning for old objects. I'm fascinated with finding meaning in other people's things, I guess. It's a glimpse into the lives of other worlds, I piece together clues from what people once thought was valuable enough to bring into their lives, but there's a tiny narrative, because now they've changed, re-examined the thing and decided it's not a part of them anymore. It's a kind of respect for the objects, keeping them alive, finding use for them and offering them back to people, who will hopefully do something great with them beyond my imagination.
Anything you want people to know about the Free Store?
We have plans to move to a window-front space right on Hastings Street. Fingers crossed.
To keep running, we need customers and we need donors. Donations include things you don't use anymore but think someone else could, or things you want to give to someone else. The definition of garbage is, of couse, up for debate, with our idea of treasure all being different, but it's based on common sense. Monetary donations are also gladly accepted, as the Red Gate has yet to find our eccentric billionaire. The Free Store also needs time volunteers so if your dream has always been to work in a chill store, message us!
The East Van Free Store
855 East Hastings
Currently open Tuesdays - 4-10pm (check the Facebook page for updates on the hours)