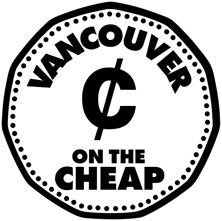 If you were to create a Venn diagram where one circle was labeled "cheap" and the other labeled "awesome", the middle point where they cross over could be labeled "Vancouver on the Cheap". In other words, this is a weekly series on things to do and places to go in Vancouver that fall into that magical category of being both cheap and awesome.
Got a cheap-living tip you'd like to share? Send it in!
Here's one thing that can cost a lot of money: learning. This is really sad because learning is the best. Any of you who are currently students and just finished up exam period are probably thinking I'm insane right about now, but dang it, I miss school. The realities of working for a non-profit and paying rent mean that I don't get to just take courses willy-nilly whenever I feel like it – or do I?
There are actually a bunch of pretty awesome sources for free learning in Vancouver thus summer. And (drumroll, please), here they are!
I've already introduced the idea of Trade School to you all before, but it deserves another mention. It's not totally free, but it's education for barter. Teachers sign up and state what kinds of goods or services they will accept in return for their training, and students agree to provide some of those things to the teacher. Classes so far have been totally varied, from a screen-printing workshop at Blim (hello! Super sad I missed that one) to bike maintenance to learning about the dairy industry, there's something here for everyone. The beauty is that anyone can teach, so if you've got a skill, you can be a teacher too!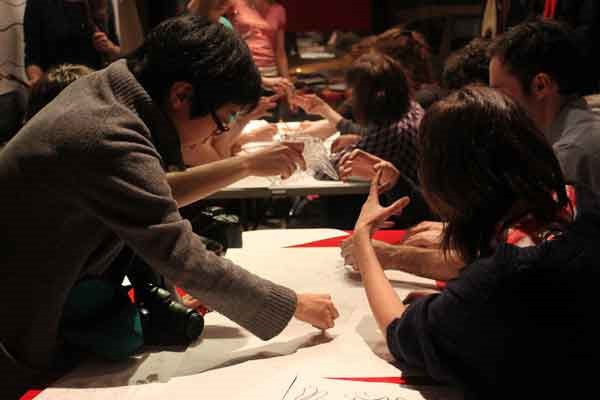 Drawing class at Trade School.
Interested in learning a bit about theology? Normally a course at Regent College, a seminary and graduate-level theological school, cost a pretty penny, but during the summer you can attend Wednesday night lectures for free. Topics range from CS Lewis to effective leadership to women in the ancient world. Naturally they'll all have some kind of theological bent, but there's a lot of variety here of juicy topics to engage in!
The library is the best place for all things free in the city. From books (obvious) to computers (to use, not borrow) to speed dating (less obvious), the VPL has a ton to offer. One of those offerings is ongoing educational lectures, listed under their current events page on their website. You can learn about debt and finances, computers, and button making. You just need to scroll through a long list of teen homework groups to find them.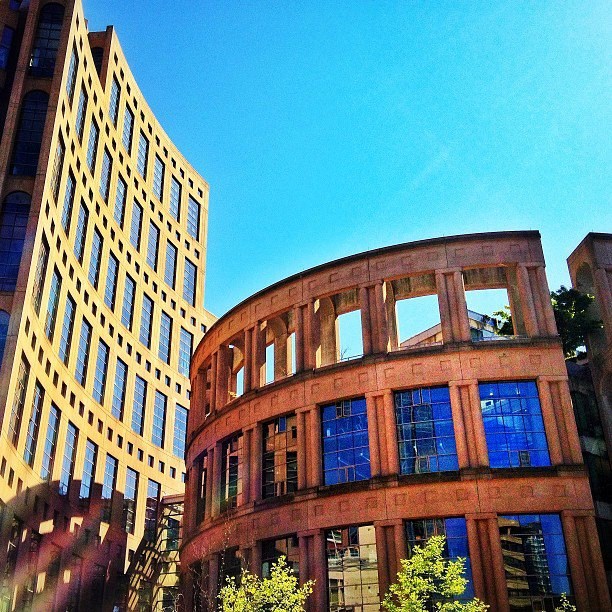 The glorious downtown branch of the VPL. Photo by Nelson Boschman.
SFU hosts a series of free public lectures, most in the form of Philosopher's Cafes, throughout the summer. Topics vary, including "How to find, create, and cultivate personal happiness", "Unionized labour vs. Student labour", and "Hollywood science". Philosopher's Cafes are more public discussion forums than actual lectures, which means you might have a fair share of people who think they should be philosophers because they like to talk a lot in the room. You will, however, also have some actual philosophers, and otherwise very knowledgable people, who will share something you hadn't thought of. They also have a couple of straight-up lectures (like one on how to increase cycling and walking in a city – right up most VIA readers' alley, I bet!) and a monthly series called The Writer's Studio where they bring in authors to read their works.
UBC's continuing education department hosts lectures conveniently located at Robson Square throughout the year. You do have to pre-register for a spot in these ones, and I hear they can fill up. Topics this summer include Canada's Truth and Reconciliation Commission, garden design, and putting democracy on trial.
To cap it all off, if you want to take an actual university course for free, there are loads of universities now that share videos of class lectures online! Sure, you don't get the readings or discussion groups, but you can learn a lot and "sit in" on a lot of complete courses from Ivy League universities. There are lots of sources for this online now (just google "free university lectures"), but my favourite is Academic Earth. They have a full range of subjects from all sorts of universities (including Columbia, Cornell, Harvard, and more), so you can get a little taste of pretty much everything.