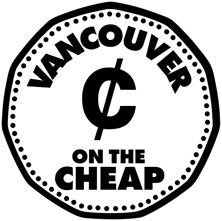 If you were to create a Venn diagram where one circle was labeled "cheap" and the other labeled "awesome", the middle point where they cross over could be labeled "Vancouver on the Cheap". In other words, this is a weekly series on things to do and places to go in Vancouver that fall into that magical category of being both cheap and awesome.
Got a cheap-living tip you'd like to share? Send it in here or tweet it to @andreaxuaxua (#cheapthing)!
From The Muppets to Avenue Q, puppets have been with us for a very long time. When was the last time you really delved into the world of puppeteering though? Vancouver's Star Star Theatre has put together an event that can change that! Using the city's awesome Neighbourhood Grant program, they are offering TWO puppet-based events, for free. First, on November 1, there is a puppeteering workshop for kids aged 5-8 at Mount Pleasant Community Centre (pre-register for that here). Then on November 10, instructors Randi Edmundson and Kaeden Derksen will perform a polished piece created based on the stories that emerge from the November 1 workshop. Sure, this is the perfect event for anyone with a kid of the right age, but also, who doesn't want to check out a free puppet show?
Workshop: November 1 from 10:45am-12:45pm at the Mount Pleasant Community Centre
Performance: November 10 at 4:30 at the Mount Pleasant Neighbourhood House