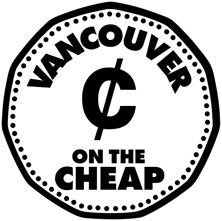 If you were to create a Venn diagram where one circle was labeled "cheap" and the other labeled "awesome", the middle point where they cross over could be labeled "Vancouver on the Cheap". In other words, this is a weekly series on things to do and places to go in Vancouver that fall into that magical category of being both cheap and awesome.
Got a cheap-living tip you'd like to share? Send it in!
This week was not the pinnacle of advanced-planning for me. Thursday rolled around and about halfway through the day I realized that I had no idea what I was going to do my post on this week. These things happen, right?
Then I got an email from Red Card Sports Bar, a new sports bar downtown. Setting aside the fact that I have no idea how they got my email address, the email was advertising a $4 beer special! Could it be fate that drew this uninvited advertising into my inbox?
Fate it must have been, because later last night I took a meandering path to my friend's place in Yaletown and managed to wander right past Red Card!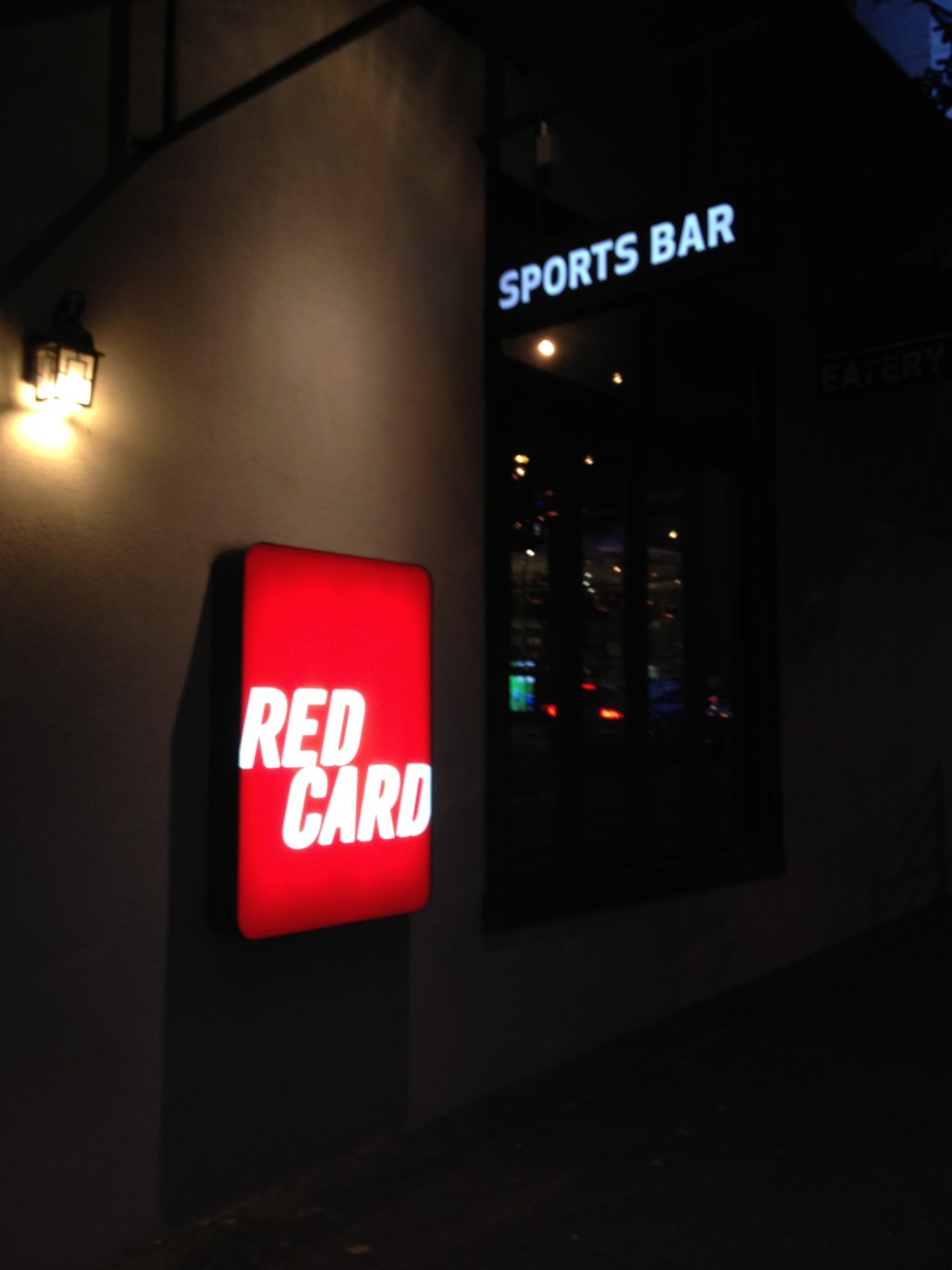 Here it is, in all its backlit glory.
Its vibe is definitely of the "shiny downtown" variety, but I did see another intriguing deal while I was there: pizza and parking for $15 if you're going to the football game. All you have to do is show the waitress your parking receipt from the lot across the street (that I'm guessing the restaurant must own) and you get the parking and the pizza for $15. Seeing as their pizzas are around $13, that means you're basically getting free downtown parking. DEAL!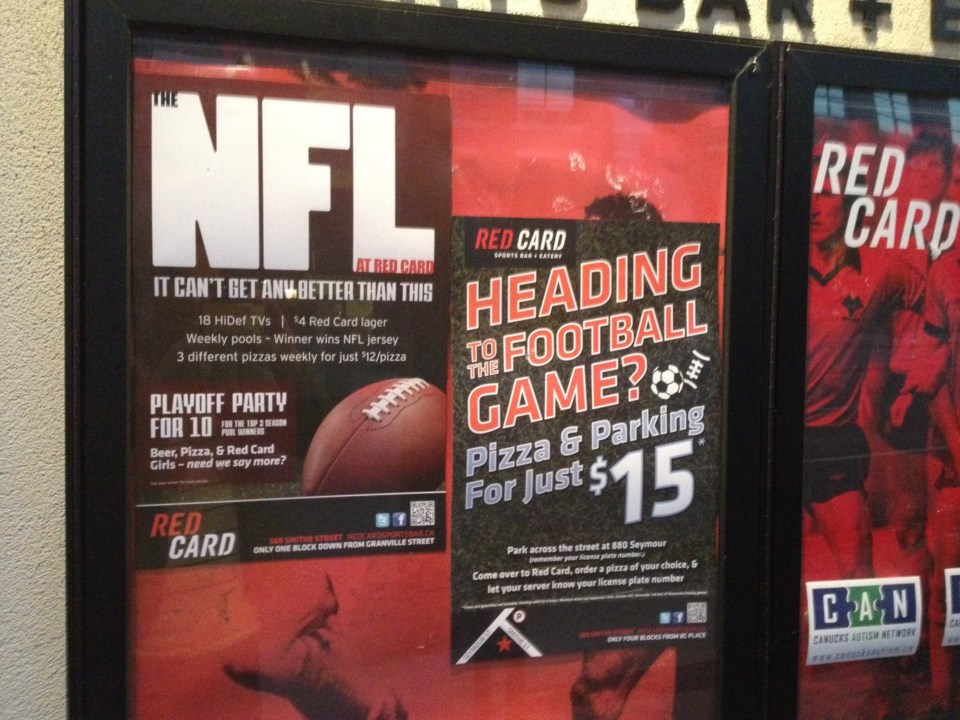 As for that beer deal, it lasts for the month of October (some might call it Oktoberfest) and you get a choice of the Elysian Pumpkin Ale (yum!) or Helle's Lager from Coal Harbour Brewing. I don't know about you, but I can totally handle sitting in a super-slick downtown sports bar if I'm drinking a $4 pint of pumpkin beer. For those of you who are into this whole phenomenon of "sporting", even better.
CORRECTION: The manager of Red Card just informed me that the $4 special is only for the Helle's Lager. So no cheap pumpkin ale, but still some cheap beer.
One more sort-of deal from the folks at Red Card: the weekend before Halloween they, like every bar owner in the city, are hosting a Halloween party with a cover charge. While I'm generally not into paying for a party where I'll have to pay more money for food and libations inside, this one is a little cheaper than the rest. Cover is $10, totally swingable if you're looking for a downtown-style costume party.
So check them out! Just be careful for their email genie who may start sending you promotions out of the blue.
560 Smithe Street
PS: Remember the Sears Closing Sale I posted about a few weeks back? Well they close for good on Sunday, so this is your last chance to take advantage of their demise. I strolled through the other day and found power drills for 80% off!