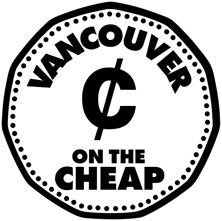 If you were to create a Venn diagram where one circle was labeled "cheap" and the other labeled "awesome", the middle point where they cross over could be labeled "Vancouver on the Cheap". In other words, this is a weekly series on things to do and places to go in Vancouver that fall into that magical category of being both cheap and awesome.
Got a cheap-living tip you'd like to share? Send it in!
I'm always on the hunt for a cheap place to grab a pint, because there are few greater joys in life than sitting on a sunny patio with a cold beer and some good friends. Well, I have found one more place where the cheap drink and sunny patio meet: The Backstage Lounge.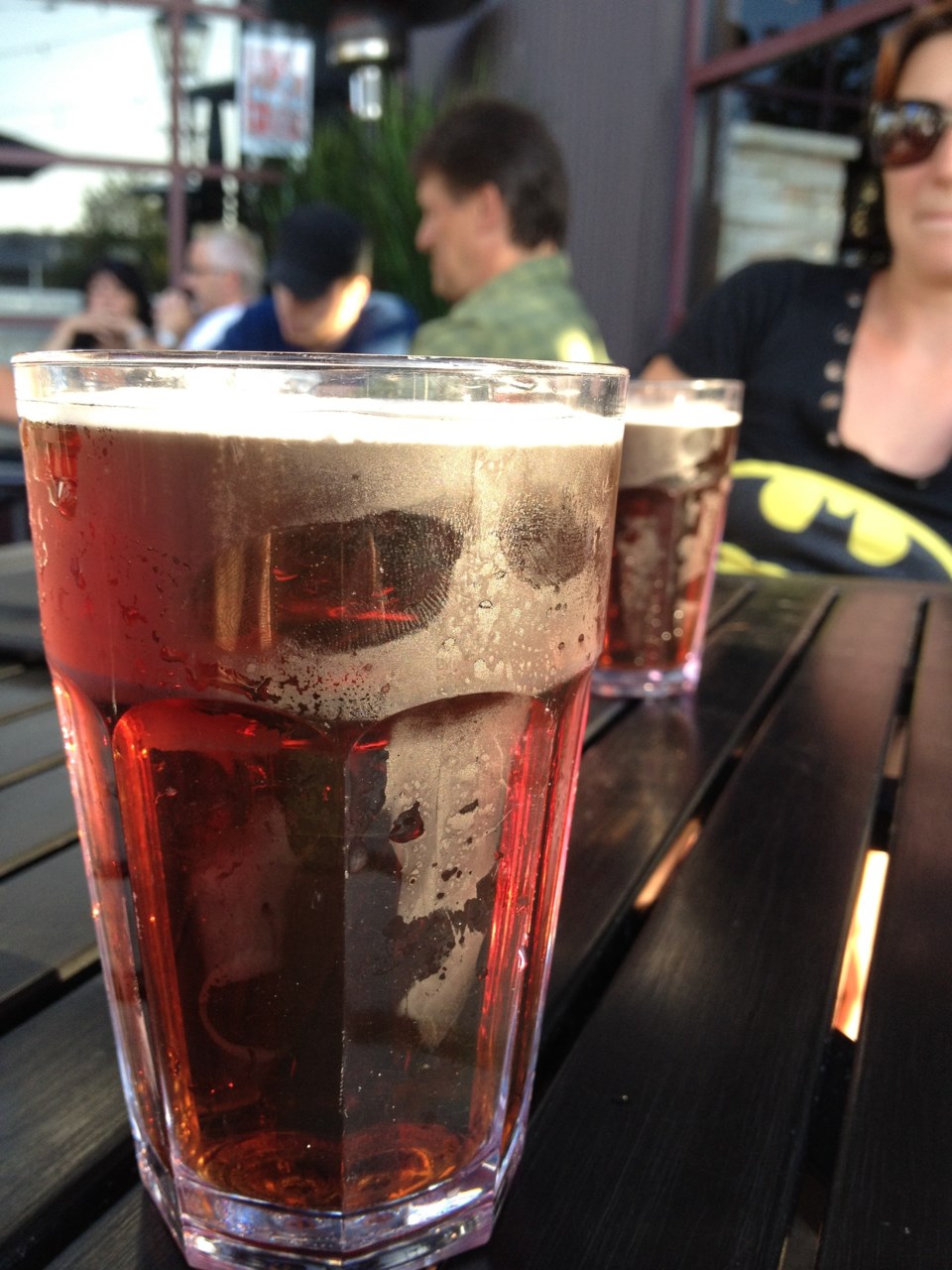 The Backstage Lounge is on Granville Island, just beside the market. Their patio is right on the water, so you get to enjoy a pretty awesome view, and a good mix of sun or shade, depending on what you fancy.
Full disclosure: the food isn't super cheap there, but if you go at the right time the drinks definitely are. Tuesdays and Thursdays are your watchwords, people! If you go then, you can get a drink and pay for it quite literally with pocket change: 10oz Bowen Island Lager and Cream Ale for $1.59. Plus if you're not really into beer, you can get a highball for only $2.90. Every other day of the week they do have a decent array of drink specials, including daily $4 drinks and $13 pitchers on Mondays. Check their menu online for a full description of all the deals.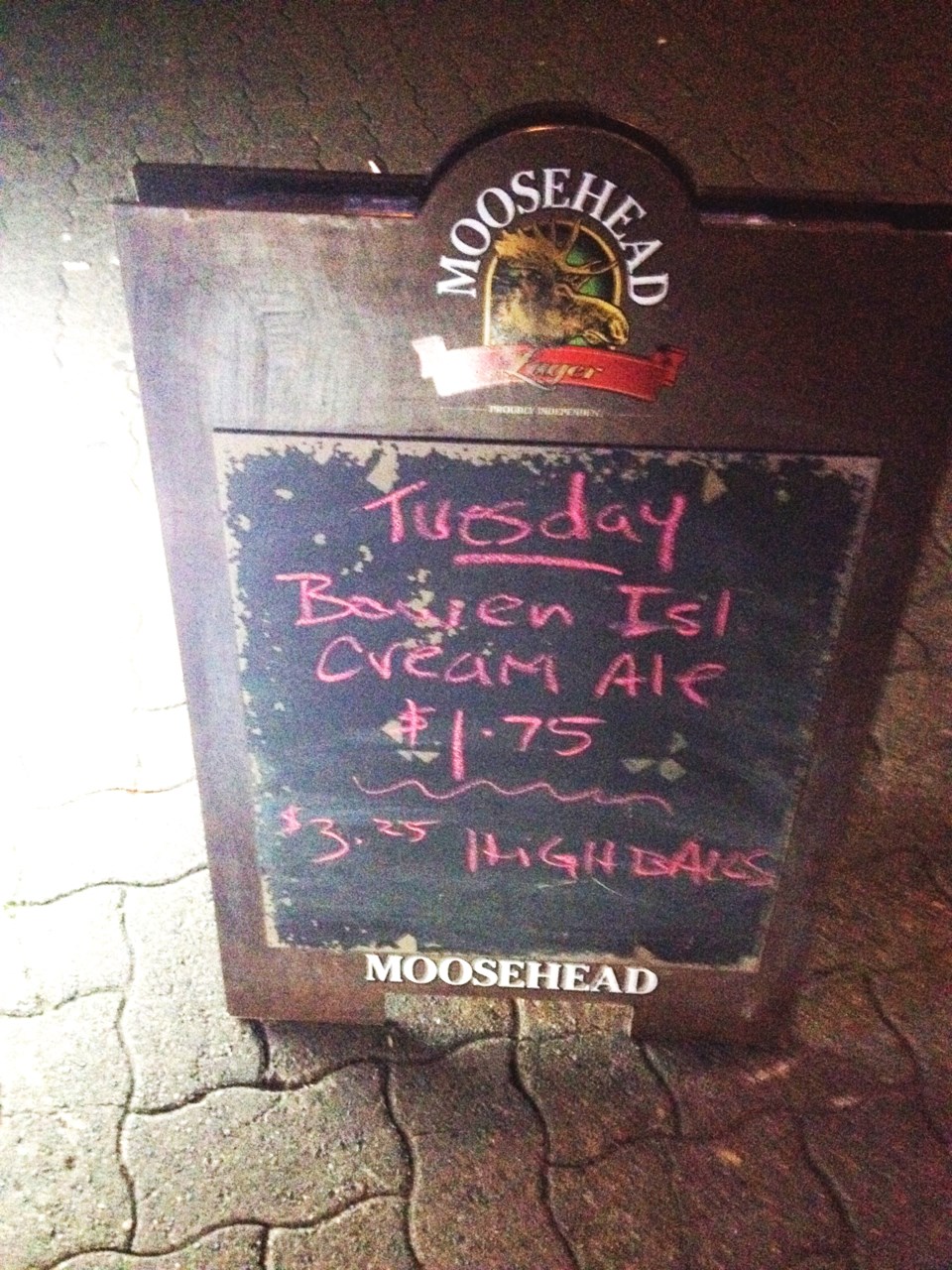 It's worth noting a minor inconsistency in advertised price vs. actual price. The sign outside and the bar manager told me the beer was $1.75, but it was $1.59 on the bill. Also, the highballs were indeed $2.90.
Okay, I know that a lot of you tuned out everything after you saw that the $1.59 beer is only 10oz. That's a pittance, right? I know, I thought that too at first. But then I realized something very important: a British pint (also referred to by many as a "real pint", since, you know, we're in the Commonwealth and all) is 20oz. That means that if you get two of these 10oz beers, you're getting a full-sized pint for only $3.18. That is still a REALLY GOOD DEAL, don't you think? Especially seeing as your average pint at a regular pub is going to run you between $6-8, this is basically two-for-one.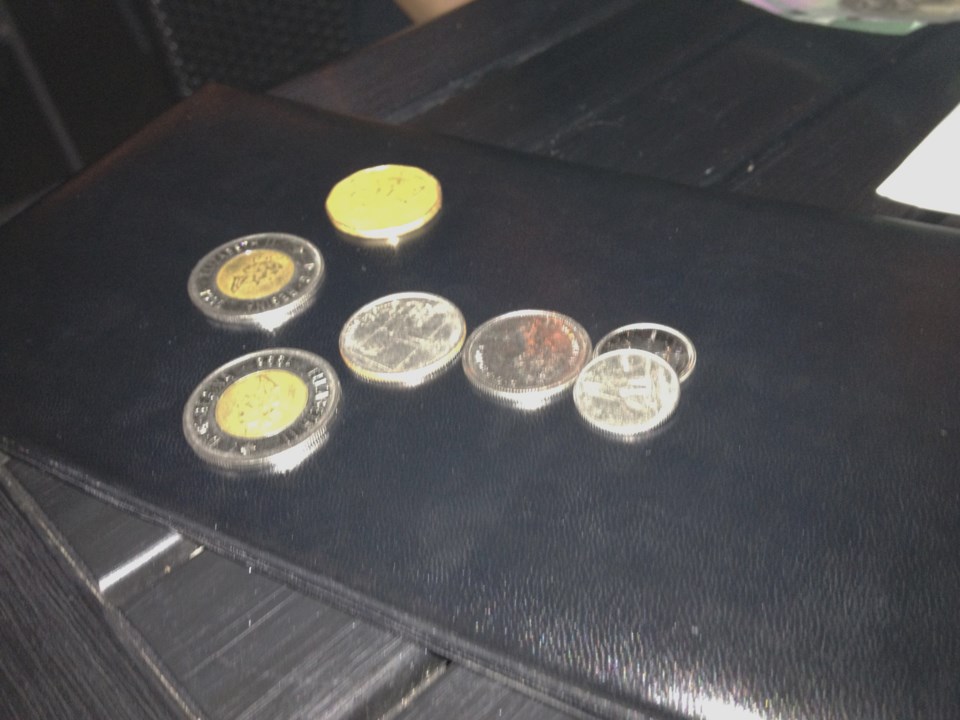 A lovely evening out, paid for quite literally with pocket change.
On top of the cheap drinks, they have nightly entertainment at The Backstage Lounge. Mostly this is made up with an ever-changing roster of local musicians, but every Thursday is Phonix, a retro funk band that apparently gets the place hopping. BEWARE: doors for the musical acts usually begin around 7 or 8, which means if you arrive after then there might be a cover charge. It always seems to be less than $10, so still on the cheaper side, but if you were planning to have a couple of drinks and drop a fiver, well, you'd be mighty disappointed.