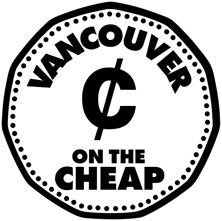 If you were to create a Venn diagram where one circle was labeled "cheap" and the other labeled "awesome", the middle point where they cross over could be labeled "Vancouver on the Cheap". In other words, this is a weekly series on things to do and places to go in Vancouver that fall into that magical category of being both cheap and awesome.
Got a cheap-living tip you'd like to share? Send it in!
Lo and behold, yet another fun and cheap event in Vancouver! Next week on Friday, Xua Xua Productions is hosting a party called The Confessional 2.0. Billed as "a dance party with absolution", The Confessional is a little different from your average party. Sure, it's got the bar and awesome DJ's (hello, Gal Pals of FRIENDS Thursdays at the Electric Owl), but it's also got a confessional booth. The idea is that you hop off the dance floor and into the confessional booth, write down your confession, and then watch as it's turned into art by being integrated into projections designed by Chloe Horowitz. There will also be artists on hand to give you confession-inspired body art, if you'd like.
Adding to the cool factor, it's being held, of all places, in a chocolate shop. CocoaNymph is already well-known for its delicious location on W 10th in Point Grey, but they've opened a new location recently in Mount Pleasant and that's where the party will be going down.
What's cheap about it? Cover is a recommended donation of $5 and drinks are $4. Can't get better than that.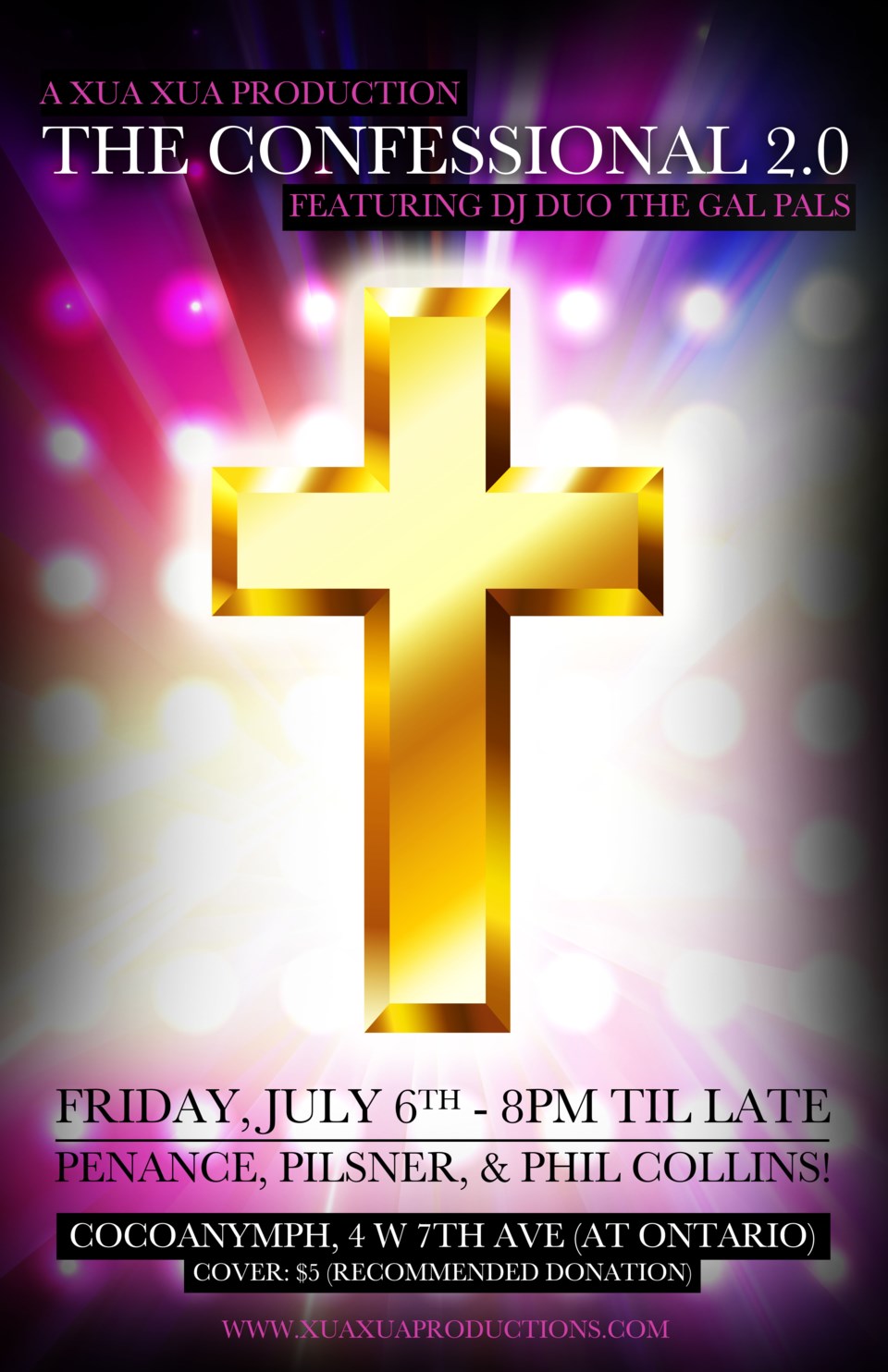 Some Q&A fun with Confessional co-creator Dani Bryant:
Where did the idea for The Confessional come from?
A few years ago we produced a play called Bash in which each character confesses their deepest, darkest secret. Before the secrets were revealed they appeared to be the most upstanding citizens, those people that others aspire to be. But, in revealing their secrets, you realized that there is a potential monster in all of us. It got us thinking about how you don't ever really know your neighbours; you tend to only know what they decide to share.
Why bring it back?
The simple answer? We had tons of people ask us to bring it back. I guess people have a lot of confessing to do.
There is something cathartic about confessing; it allows you to let go of those things that you are too afraid to share with the world for fear of being judged. By projecting the anonymous confessions on the wall, an element of excitement is added to the mix. Your friends are going to see the confessions - will they recognize it was your confession? Will others have similar secrets to your own? Will someone confess their love for you?
A lot can happen when you give people a public forum to anonymously share their secrets.
What will people have to do at The Confessional?
If they choose, they can go into the confession booth and anonymously write down their confessions. This choice tends to become more popular as the night wears on and the alcohol flows.
Why should someone come?
Penance through partying. Who can say no to that?
Anything else you want to make known about it?
DJ duo the Gal Pals from The Electric Owl's Friends Thursdays will be spinning some great tues and we will have artists on hand for those people who want to wear their sins on their skin.
The Confessional 2.0
Friday, July 6th form 8pm 'til late
CocoaNymph (4 W 7th Ave at Ontario)
Cover: $5 recommended donation