Last year our 10 Road Trips feature became our most popular post of all time, and it still gets about 100 visit per day. To follow up on that here are 13 more trips that I've personally taken in my beloved Highlander Hybrid for our On the Road series that Toyota BC sponsors. Some are day trips, others would be best if you have a couple of days, and each of them has a link detailing things to check out during your trip.
1. Ice Cube's favourite lake!
Rice Lake is just a hop across the bridge into North Vancouver. Ice Cube filmed his movie Are We There Yet? here and donated a pier and though he's pictured here awkwardly jumping into it, technically you're not allowed to swim in the lake. However there are multiple trails to check out, and fishing as well. HERE is the feature on it.
2. Elk habitat near Squamish
Take a sweet drive just past the town of Squamish and you just might spot some of the Roosevelt Lek that have been reintroduced to the area after 100 years away. HERE is the feature on it.
3. Campbell River
This trip requires a ferry to Vancouver Island so it's best suited for an overnight trip. There are plenty of lakes to explore, and a few great fishing resorts to stay at. There's also an incredibly vibrant local food scene happening. THIS feature takes you to one during an arts festival, and shares a couple other spots to visit in the area.
4. Cheap crabs in Tofino
The Craby Lady in Tofino sells crabs for $10, $12 and $15! Her family are commercial fishermen and the crabs you buy from her came out of the ocean the same day. Tofino is one of my favourite spots to travel and I have written about the place in depth over the years. HERE is one feature.
5. Elbow Lake
This is a great spot to putter around for the day, just outside of Harrison Mills. There are a couple of natural campsites (not outhouses or anything), so camping is an option if you're brave. HERE is the feature about it.
6. The Kilby Historical Site
Just outside of Harrison Hot Springs is a tiny little museum and small farm called the Kilby Historical Site. The drive there is nice, the people are friendly and it brings you back to a time when Europeans first settled in the Fraser Valley. Read all about my trip there HERE.
7. Upper Squamish Valley Road
Even further up from where you might see those elk (above) you're more likely to see a grizzly or a black bear. Have a look HERE.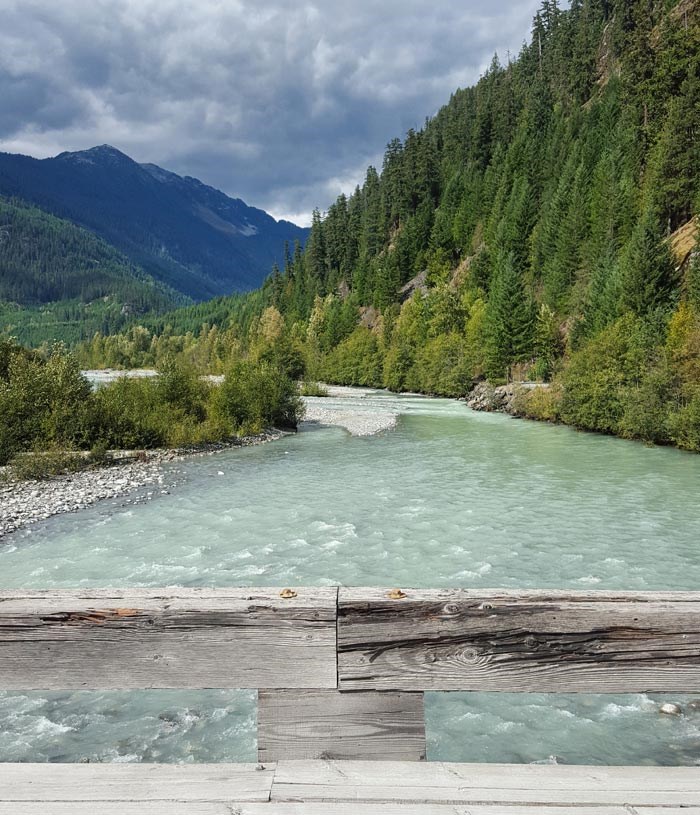 8. A hidden campground halfway up Harrison Lake
Cascade Peninsula campground about 10km up Harrison Lake is a great escape from the crowds that many other sites seem to attract. Plenty of wildlife and thought you won't see a grizzly (phew!) you may see a Sasquatch as it borders on Sasquatch Provincial Park! HERE.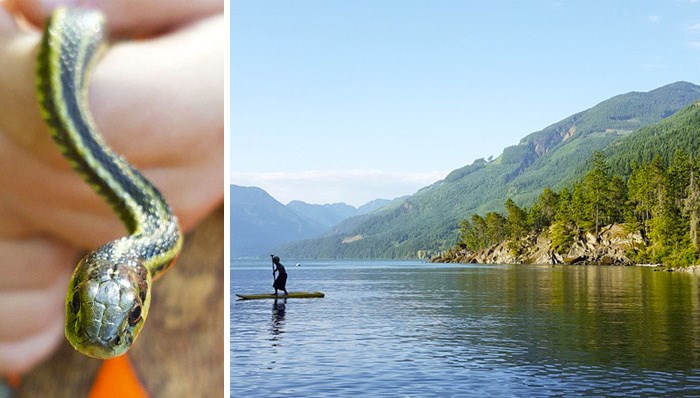 9. Joyce Lake near Falkland
This is a great little spot just off a paved road in the Okanagan. Great fishing, free campsites, and plenty to explore. HERE is some detail on it.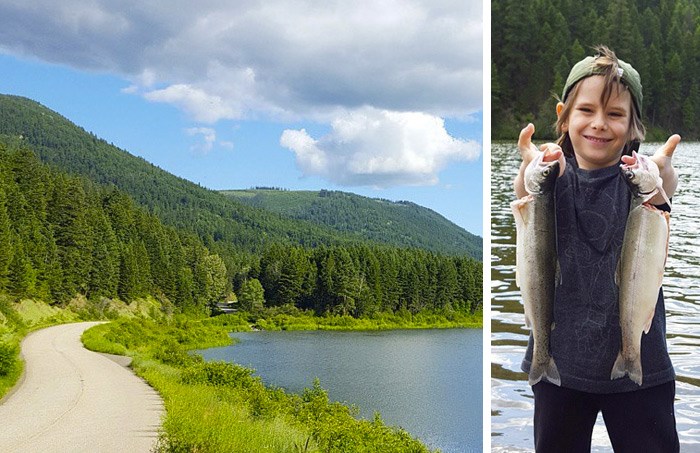 10. Bellingham
It's worth more than visiting for the cheap gas, I swear. HERE are a number of reasons.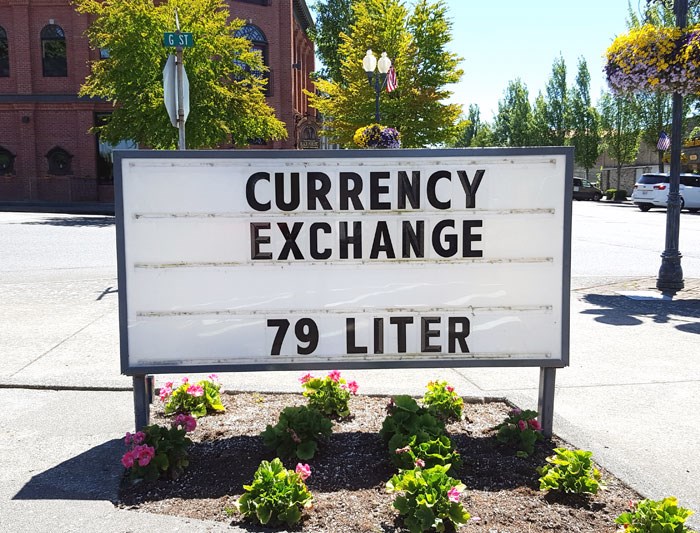 11. A historic graveyard near Harrison Hot Springs
Is "cute" a word that's ever used to describe cemeteries? Because this one is kind of adorable, and it tells a bit of the story of the area of Agassiz. HERE.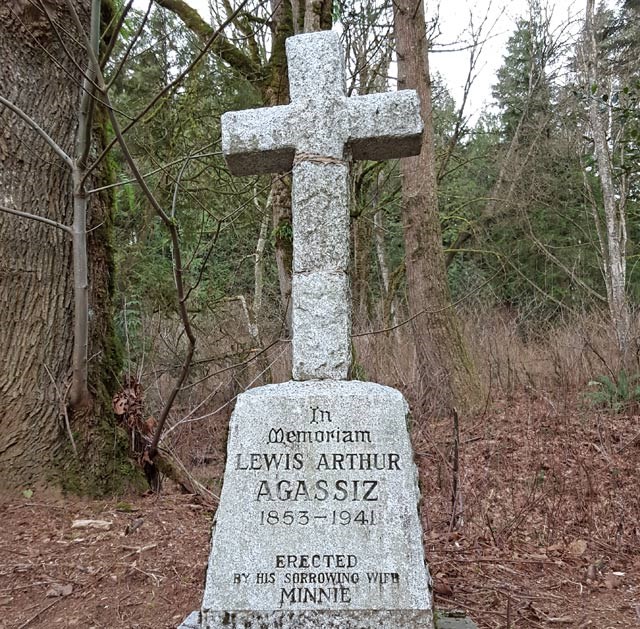 12. A haunted hotel on Vancouver Island
Speaking of ghosts, the Crown Mansion in Qualicum Beach on Vancouver Island likes to boast about the place being haunted. The area around it is filled with wonder, directly behind it is a protected urban forest and all up and down the coast there are beaches to putter around. HERE.
13. Cultus Lake
The water park is one thing but beyond it there are parks, rivers and plenty of side roads to check out. HERE you go.