Cory Monteith is one of Canada's latest (and greatest) exports to American television. Following a long line of talent over the years (Michael J. Fox, Carly Pope and Will Sasso to name a few... that we've interviewed!), Cory was born in Calgary, grew up in Victoria and came up as an actor in Vancouver before making it onto Fox's hit TV show Glee. It's now in it's second season and has won a boatload of awards along with the hearts of Americans and Canadians alike. Often painted as an overnight success, "Finn Hudson" paid his dues at a long line of random jobs such as a Wal Mart greeter, taxi driver, telemarketer and a roofer and I think we can all consider ourselves lucky that he found his calling in entertaining us. He still visits Vancouver often and was kind enough to share his thoughts on some of the most awesome things about this place with us. Enjoy!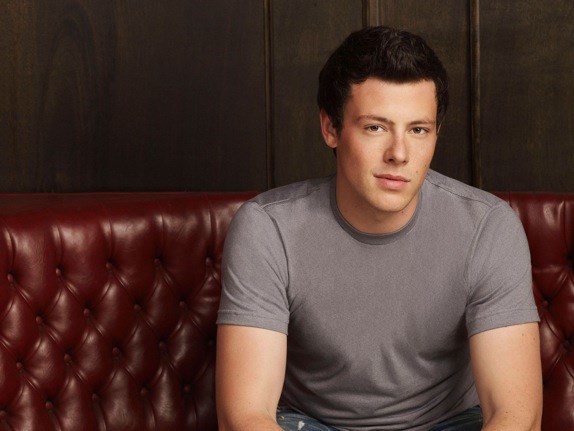 What makes Vancouver awesome?
For me, the number of different shades of awesome packed into a relatively small square footage is what makes Vancouver truly amazing. Sea, mountains, wilderness, city... and all the different cultural influences. Everywhere else in the world you can find awesome things if you know where to look, but in Vancouver it's probably across the street.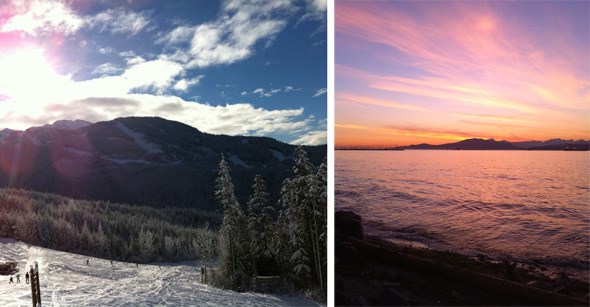 Whistler and Spanish Banks. Photos by Cory.
Who's your favourite Vancouverite of all time?
I'd have to say Michael J. Fox. His "incurable optimism" is a moral example for us all. And Devin Townsend rips.
What's your favourite band from Vancouver?
Again, Strapping Young Lad. "City" was one of the best metal albums ever produced. Also, Black Mountain is amazing.
What's your favourite TV show of all time that was filmed here and why?
The X-Files. I think it's pretty challenging to keep aliens and UFO's interesting week after week, and they did it for 9 years. (A total of 6 seasons were shot in Vancouver before the show moved to LA. I still consider it a Vancouver show.) I think it also has something to do with the huge amount of Sci-Fi TV that gets produced there. That's where I got my start in the biz, so... thank you X-Files!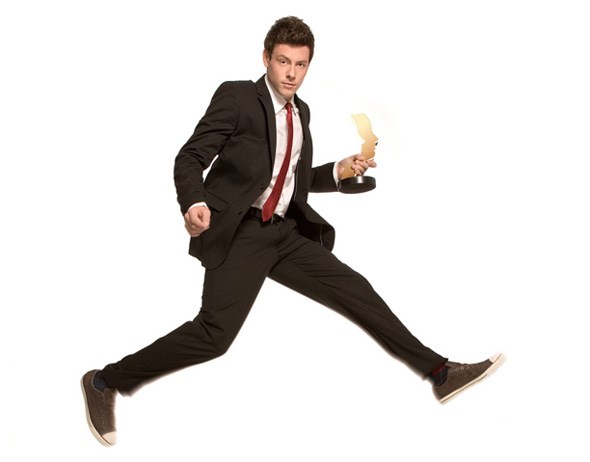 Cory hosted the Gemini Awards this year. As far as I understand the X-Files weren't ever eligible to win any Geminis.
What's your current favourite restaurant to visit when you're in town?
The Eatery. Best sushi anywhere. Or Chambar is nice for a proper sit-down dinner.
Were you in town during the Olympics?
I was there for the opening ceremonies.., and I was on the edge of my seat as that giant ice torch thing malfunctioned and refused to go back into the floor. I had a great time, I literally flew in for the ceremonies. I couldn't pass up the opportunity to see such an amazing spectacle in my home town.
When you come back to Canada, do you find you get recognized on the street more or less than you do in the states?
I'd say more! Something about being the token Canadian on a big American show. I'll call it the Priestley syndrome. Represent!

What's the best neighbourhood in Vancouver?
The West End, for me anyways. It's where I originally moved when I first got to Vancouver, and it's synonymous with home to me now.
We're doing a travel feature on Victoria soon, seeing as you grew up there can you recommend one thing that we absolutely have to check out?
Ditch records is one of the last cool independent record stores still open in town. And Moka House on Cook Street is awesome.
Do you make it out to any Kings games in LA? I lived there for five years and somehow didn't make it to a single one.
I have! I had the extreme pleasure of watching the Canucks eliminate the Kings from the playoffs last year, firsthand. [In the photo below] I'm in the top left, with fellow Canadian actor Dustin Milligan. The kid right below us is clearly a Kings fan... haha.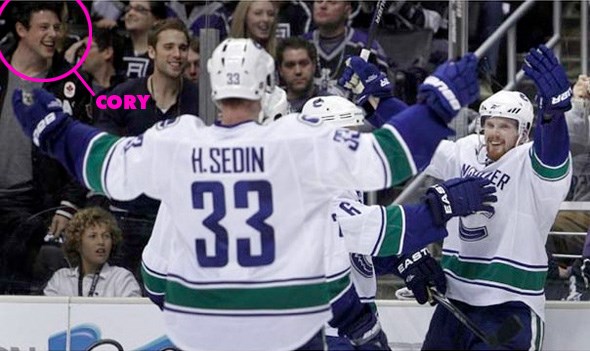 Who's your all time favourite Canucks player?
Trevor Linden for sure. Such a stand up guy. Exemplifies what leadership is all about.
Who's your favourite guest star you've worked with on Glee?
Gwyneth Paltrow's multi-dimentional talent took me by surprise. I never knew she sang. And she killed it! Also, such a lovely person to work with.
Would it be fair to ask who your favourite co-star is?
Err, uh...
Before you auditioned for Glee you went and bought Billy Joel's Greatest Hits from a record store here so you could memorize a song on it for your audition. Which record store was it? Do you have a favourite Vancouver record store?
It was that big Virgin Megastore on Burrard. I think it's a HMV now? I'd have to say Zulu takes the cake when it comes to indie record shops in Vancouver.
If you were in Vancouver and I handed you 100 bucks, where would you spend it?
At that Camouflage store on Granville. Who'd have thunk? An entire store dedicated to camouflage! Haha!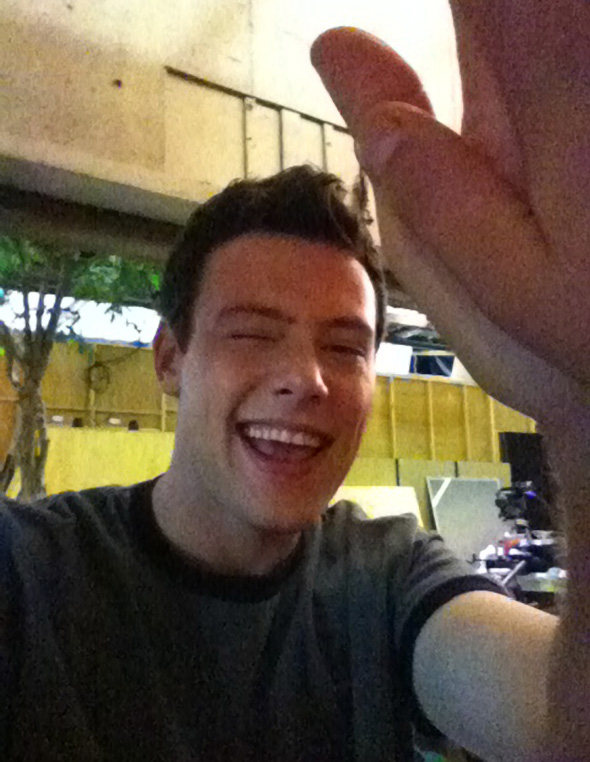 High fiving celebrities!