By Michelle Siobhan Reid
Photos by Brice Ferré
As Jonathan Franzen nailed the American zeitgeist of late 90s with The Corrections, our counterpart is Timothy Taylor's debut novel Stanley Park, which captures perfectly Vancouver at the close of the 20th century. My favourite parts were the descriptions of mouth-watering cuisine, which are seamlessly woven into the murder-mystery plot, demonstrating Taylor's equal prowess with plot and fine detail. His new novel, The Blue Light Project, debuted earlier in March, and the glowing reviews are already proclaiming an equally rich and suspenseful work. If you lack the time to tackle a long book, check out his short fiction, which is at least as rewarding and acclaimed as his novels. I am delighted to say he took time from his busy work (and cooking) schedule to share memories of a West Vancouver childhood and recommend his favourite bookstores to fellow Vancouver bibliophiles.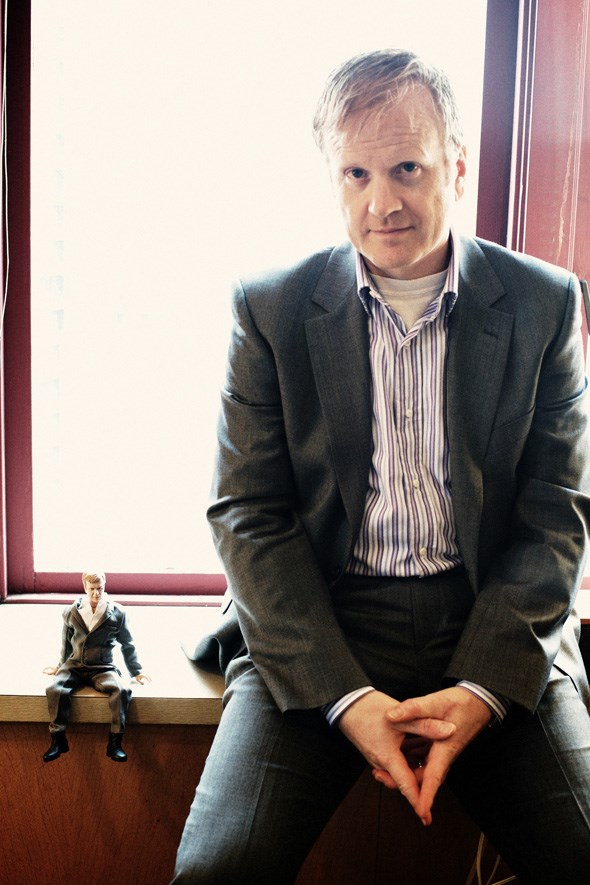 What makes Vancouver awesome?
The smell of it on returning from travels. I step off the plane and as soon as I exit the airport I take a big breath, and there it is. The sea, the forests. A vibrant, earthy, alive smell. Awesome.
What was it like growing up in Horseshoe Bay? I feel like the only part I've seen is around the ferry terminal.
I actually lived over the hill from "the bay" as we called the actual neighborhood around the terminal. My neighborhood was called Copper Cliff. It was idyllic for a kid. We lived on a street with a lot families with children so we all pal around during the summer especially. We'd leave the house in the morning and pretty much not return until supper time. The area is heavily forested, with things to climb (like the water tower or Telegraph Hill), places to explore (forests, beaches, plus the tunnel they were then digging through Black Mountain for the railway), and lots of great ways to get into trouble (like the time we found the keys in a big tracked back hoe a road crew had left near Wellington Avenue).
But the place also had a really distinct culture. I recall it wasn't considered a fancy neighborhood back then, and that there was a discernable flakey vibe in the air. We had hippie teachers who taught us macramé and didn't wear bras. We had a substitute teacher once who told us how to make hash brownies. We had a draft dodger living on our street, an artist, of course. As well as people who did pottery or who built full sized airplanes in their basements or designed yachts. It was a kind of charming, off-center place as I recall. And I was very sad to leave it, I can tell you.
It's also worth noting just how far away we felt from the rest of the world of Vancouver back then. We thought people in Dundarave and Ambleside were townies. They might as well have lived in Manhattan. Across the bridge meanwhile, the West End and Downtown were mere ideas. Places where our dads worked and we never went. And as for the rest of it, Kitsilano, Kerrisdale, Point Grey. Unless you had a grandmother over there, they didn't exist. They were shapes in the mist across the water.
What part of Vancouver do you live in now?
I live in Point Grey right now, the nicest feature of which is the Point Grey Village as it's known. That's the little strip of shops along 10th Ave, between Discovery and Blanca roughly. This is not a fashionable high street, a quality I love about it. It's a place where you can still find barbers and middle-of-the-road clothes shops, a hardware store and a restaurant specializing in "English" food. That last one really tells you something.
I grew up near Point Grey and I loved all the parks and beaches around it. Do you have a favourite beach or waterfront park in the city?
Our favorite park and waterfront area is Jericho. It's huge and open and offers variations on the park theme: waterfront, forest, brambles with rabbits, etc.
Where would you take a friend in town for the weekend who'd never visited the city before?
Invariably I end up touring people around the area of town where I have my office. That is, around Victory Square. It's an emerging area, so there are lots of great galleries and restaurants. Generally there will be some interesting street art to look at as well.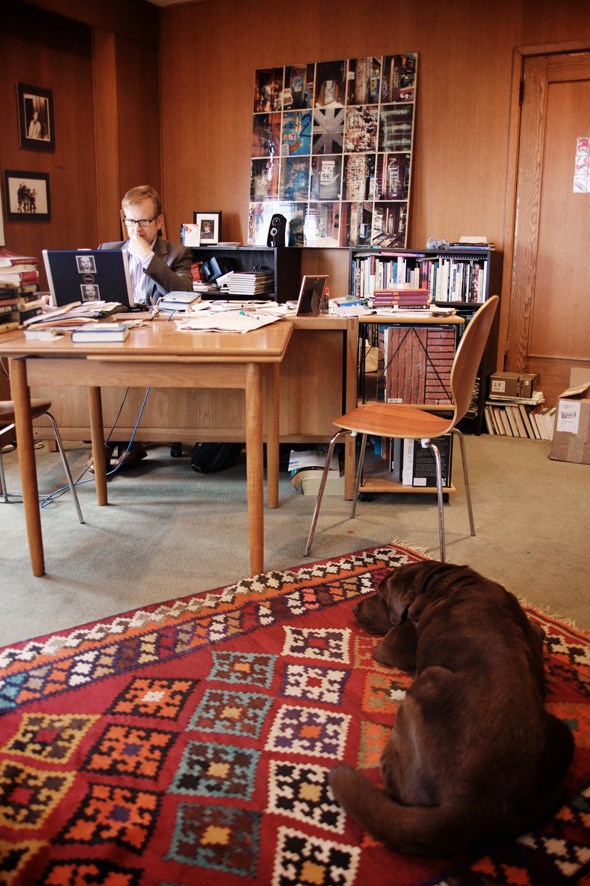 One of the most vivid aspects of Stanley Park are the descriptions of Jeremy's restaurant, which leads me to guess you have some favourite places to eat in the city.
The vast majority of my meals are home meals.
Ahh, then where do you shop for dinner?
Stongs, Choices, Liberty Wine Merchants.
I used to be a big user of Granville Island Public Market. And one of my favorite butchers, Tenderland, is still there. So I'll visit Mike from time to time to buy things like rabbit, or veal chops, or Karabuta pork, which he always has. But the fact is after we moved to the far west side, and particularly after we had a kid and the whole issue of after school pick-ups became part of the routine, the after-work Granville Island stop started to become more difficult to schedule. So we were forced to shift our favorites.
Do you have any favourite local fiction or authors?
Lee Henderson's The Man Game is a very, very fine book that captures Vancouver well [editors note: The Man Game is the current selection of our Vancouver Book Club]. I also enjoy the work of Kevin Chong and I'm looking forward to the publication of his second novel, coming this fall.
What's your favourite bookstore or place to read in Vancouver?
I like a lot of places. Ardea Books on fourth is new and exciting. But I buy plenty of books at Chapters/Indigo as well. I also look for specific things in second hand stores like Macleods and Criterion Books.
What are you working on now?
I'm working on promoting my new novel, The Blue Light Project. It's a literary thriller about a three day hostage crisis. I've just come back from promotions in Toronto and Montreal, with events in Edmonton, Calgary, Ottawa, Fredericton and St John's still to come.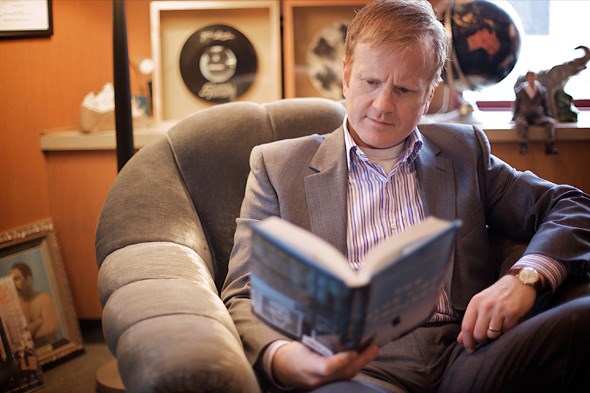 Is it intimidating to follow up such a successful first novel? Was the process different in any way?
As a writer, it's never been a burden to me to have written that popular first novel. As for the process changing, I think most artists will tell you something along these lines: that their practice evolves as they grow, both as artists and people. You try new things. You become passionate about different things. It's been a really amazing ten years since Stanley Park came out, both because of its success and because of projects that have followed. That includes The Blue Light Project.
If I gave you $100 right now, how would you spend it?
I wouldn't. Having just done my tax yearend, I'd hand it directly over to my accountant.