Back in April at our Spring event with Rob Taylor we announced that Anakana Schofield's debut novel Malarky was our summer selection. Have you had a chance to read it yet? A lot of people have, and they really like it! (And so do we. Watch for our upcoming review.) There's still time for you to pick up a copy before our event on August 9. Or you can listen to Anakana read a couple of episodes from the novel.
A big thanks to Biblioasis, and to the Prophouse Café for hosting this event and all they do to help promote the literary scene in Vancouver.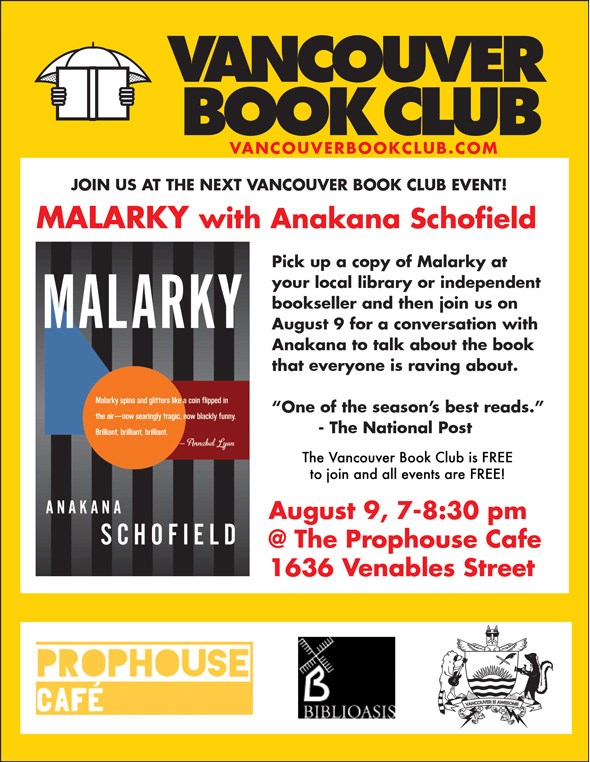 The Vancouver Book Club is all about promoting the local literary scene. Our seasonal event showcases a book by a local writer, who attends the event. It's a mashup of a typical book club, an author reading, and a Q&A session. We hope you join us!