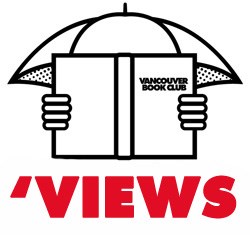 ReVIEWS, preVIEWS, interVIEWS, and overVIEWS: here's where you'll find out what the Vancouver Book Club team thinks about the literary scene in Vancouver. What you should read, where you should go, who you should sit up and notice.
Yesterday we told you about the great Word on the Street events that were happening yesterday and today. Well, things are going to get crazy tomorrow at Library Square. If ever there was a day you wish you could clone yourself, this is it. First of all, check out the site plan: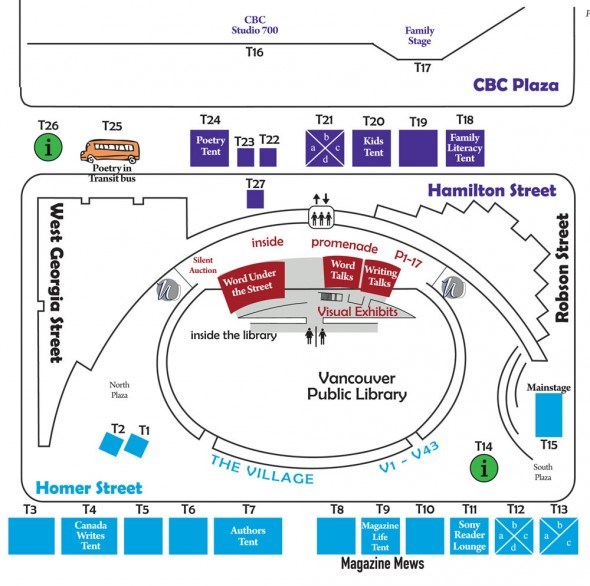 So much activity! All the named tents will have readings, workshops, panel discussions, and performances throughout the day. The unnamed tents will be full of exhibitors including publishers, magazines, writing groups, book stores and book artists. You can find Vancouver is Awesome in T8 as part of Magazine Mews.
Rather than list all the great things happening, here's our pick of the 12 things we want to see tomorrow:
Word on the Street runs from 11 am - 5 pm and all of the events are free. Come down and enjoy a glorious September day surrounded by stories. And don't forget to stop by the Vancouver is Awesome table at Tent 8 where for the cost of buying a button ($1) you'll have a (really good) chance to win a book by a local writer.