Words: Jenna Herbut, Make It Producer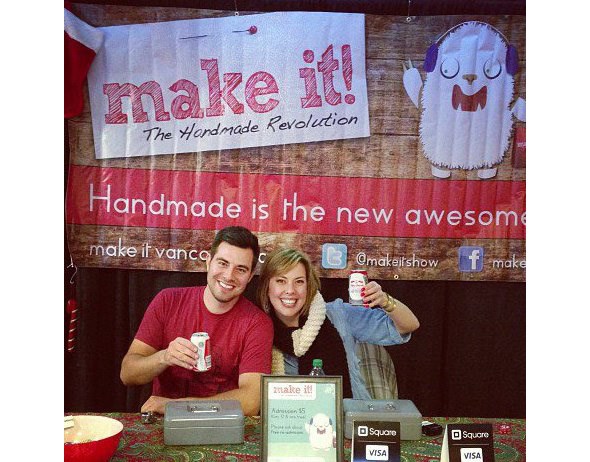 Make It Vancouver is thrilled to be moving to the PNE Forum for the largest handmade market yet! With over 250 artists from all over Canada, this is the perfect place to find gifts for everyone on your list. There will be stylish clothing, gorgeous jewelry, fabulous art, adorable baby items, gourmet food and even things for guys. Plus 10 food trucks and a beer garden so you can plan to spend the entire day shopping and getting into the holiday spirit!
The inspiration for Make It came when my brother Chandler and I saw an opportunity to create a platform for our peers to be able to sell their handmade items. We wanted to organize a show that was fun, upbeat and acted as an incubator for up and coming artists. All our exhibitors are referred to as 'Makies' and it's really cool to see the tight knit community Make It has established over the years. Everyone has a blast at the show too!
Make It got it's start in Vancouver almost 5 years ago at the Roundhouse Community Centre with only 65 exhibitors. Since then the show has more than quadrupled in size, attracts well over 10,000 shoppers and has expanded to Edmonton. Crafters, makers and artists from all over Canada are flocking to Vancouver to become part of Make It.
We are thrilled to have our 10th show in Vancouver at such a landmark venue. Moving from the Croatian Cultural Centre to the PNE Forum is a huge step for us, but the demand for buying handmade has grown exponentially and we have to expand just to keep up. Now more than ever Vancouverites are conscious of where the products they buy come from. They also love to meet the maker and hear their story. It's pretty awesome to see people coming in droves to Make It.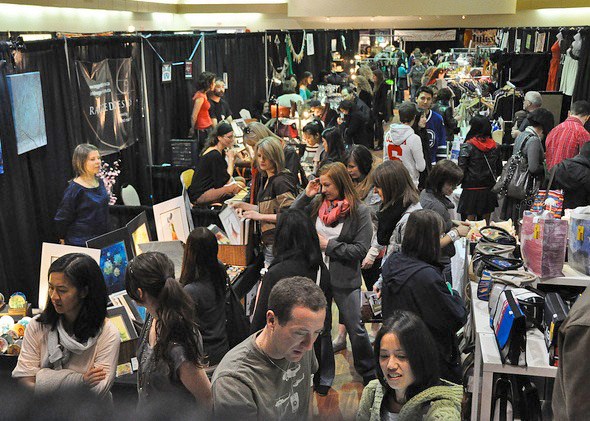 In addition to organizing craft shows together, we also have their own side businesses. Chandler runs a successful clothing line called Ole Originals, where he handprints limited edition t-shirts and sells them online, in boutiques and craft shows. I have a blog and online training program called Make It University designed to help creative entrepreneurs sharpen their marketing skills. I'm also in the midst of producing a documentary about the Canadian handmade movement called Make It Happen.
Thursday, November 28
10am to 9pm
Friday, November 29
10am to 9pm
Saturday, November 30
10am to 6pm
Sunday, December 1
11am to 5pm
NEW VENUE:
@PNE Forum - 2901 E Hastings st
Website: makeitvancouver.com
Instagram: instagram.com/makeitshow
Twitter: @makeitshow
$7 at the door ----> Get your early bird discounted tickets HERE.