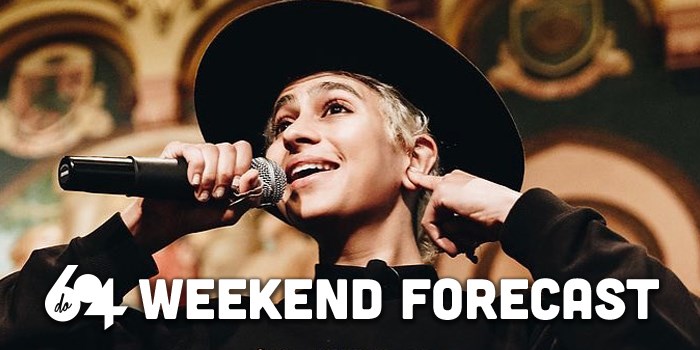 Based in L.A., artist and activist Madame Gandhi is gracing our city with a visit and performance at The Waldorf this Saturday.
One of the best things you should do this weekend, as picked by our city's #knowfun Selectors at Do604.
Friday May 5
Casa de Amigos at Robson Square (Fri & Sat)
This Mexican heat is definitely going to evaporate the rains.

THE SHOW at Emily Carr University of Art + Design
One of the biggest art shows in the city. See grad work by future art stars!

Get an early taste of the Folk Fest when this UK phenomenon comes to town.

plus:
La Tarara at the Rothstein Theatre
Saturday May 6
Feel the pulse of this local creative sensation.

Live percussion & DJ set by a force of nature.

All Them Witches at The Cobalt
Brilliant psychedelic rock. Get trippy.

plus:
Ponderosa Festival Line Up Announcement Party at the WISE Hall
Sunday May 7
Pay the price for peeping.

Love music by Daughter or Postal Service? Don't miss Familiar Wild!

Miss Kiet's Children at The Annex
One of the many brilliant documentary films to see at this year's DOXA Festival.

plus:
Have a great weekend checking out these events! You can always head to our Vancouver Events calendar, powered by Do604, for a full list of our recommended things to see and do in Vancouver.