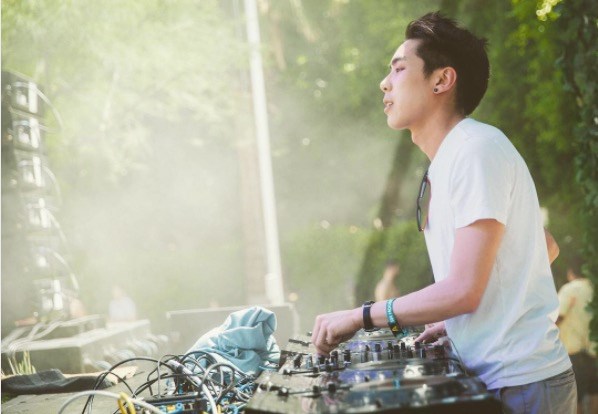 It's going to be an incredible week, with massive artists Die Antwoord, Beck, and Dead Cross in town, plus local favourites iamforest and Woolworm throwing album release parties! There's also one of the biggest free shows of the summer: Monstercat Compound, the massive party at Monstercat's record label HQ in Railtown this Saturdya with super fun DJs like Robotaki amping up the vibes!
This week's best things to do and see picked by our city's #knowfun Selectors at Do604.
Caskapalooza
Tues Aug 22 at Craft Beer Market
30+ cask beers to satisfy your craft beer cravings.

RY X
Wed Aug 23 at St James Hall
Hope you got tickets to our city's visit from Australian artist RY X because his show is sold out!

The Orchard
Thurs Aug 24 at Roxy
Welcome to The Great Unknown! Edmonton-based The Orchard are here to school us on a new perspective of country music.

Beck
Thurs Aug 24 at The Orpheum
The weird and wonderful prolific Beck is here!

Woolworm LP release
Thurs Aug 24 at Biltmore
One of our favourite local up and coming bands are celebrating their LP release this week - see you there!

iamforest
Fri Aug 25 at Biltmore
Quickly charting to the top of everyone's playlists and headphones, we can't wait to hear iamforest's otherworldly yet earth-grounded sounds live.

Molly Nilsson & Sean Nicholas Savage
Fri Aug 25 at The Waldorf
If you like peculiar lyrics performed with charmingly awkward delivery, these two artists will start your weekend off right.

Dead Cross
Fri Aug 25 at the Vogue
The birth of a new metal supergroup!

Robotaki, Conro, Grant, Going Quantum at Monstercat Compound
Sat Aug 26 at Monstercat HQ
A lineup of wicked DJs, food truck, beer, games; get your Saturday off to a supercool start at Monstercat Compound. And the party's free!

Weedeater, He Whose Ox Is Gored, Black Wizard, Serial Hawk at Out for a Riff
Sat Aug 26 at The Waldorf
Formerly Burgerfest, if you want to have your ears blasted inside out, there's no other place to be this weekend than The Waldorf for Out For A Riff Vol 1.

Michael Calfan
Sat Aug 26 at Celebrities
Saving soul house one massive beat drop at a time.

Swans
Sat Aug 26 at Venue
The kings of experimental, epically long songs, Swans return for another gloriously transcendental evening.

Jedi Mind Tricks
Sat Aug 26 at Commodore
Modern hip hop with a golden era vibe.

Die Antwoord
Sun Aug 27 at Thunderbird Centre
The South African band that everyone wanted to cast off as a gimmick have proven they're the real deal. If you haven't seen Die Antwoord live, do it! They're crazy awesome.

This Week's Playlist - listen to who we're recommending!
https://open.spotify.com/user/do604/playlist/3JZh1e5yI2WQI5zTZPLZ9s
Subscribe to the playlist, or return back at the beginning of every week to hear who's the best of the best playing Vancouver.
At anytime check out our Vancouver Events calendar, powered by Do604, to see the best of what's coming to our city. Never miss another great show!