For the past 35 years, the annual festival has illuminated the dark sky with lanterns, fire, singing, drumming, music and dancing.
Now, it returns to the City of Vancouver with an array of illuminated lanterns that will dazzle in the darkness. Some captivating events include the mesmerizing fire performances, as well as the incredible processions of lanterns.
The Labyrinth of Light offers a route through over 600 pure beeswax candles. The majestic path, "has long been used for meditation, prayer and sites of ritual in various cultures around the world," and, "invites you to warm yourself in a self-guided ceremony intended to help release old attachments and envision new possibilities as the darkest night of the year births a new season."
The event also offers a number of workshops where participants may create their own beautiful lanterns. Lantern classes include globe, star, nature, as well as pin-prick.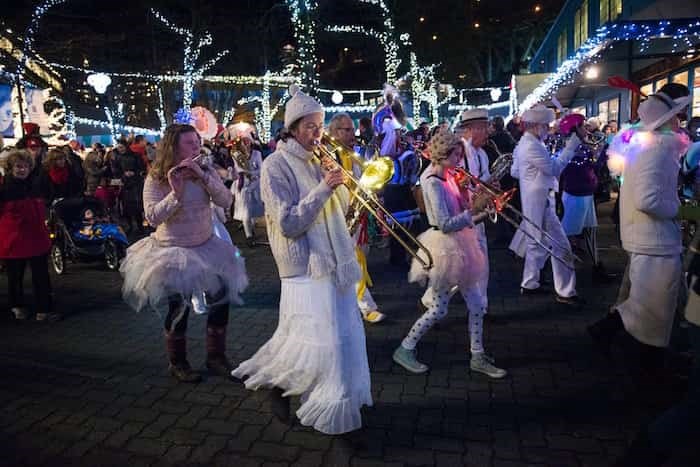 Secret Lantern Society / Facebook
Winter Solstice Lantern Festival
When: Saturday, Dec. 21
Where: Two Processions: Performance Works on Granville Island or Roundhouse Community Centre in Yaletown
Price: $9 tickets are available at the door from 5:30 p.m. onward on Dec. 21. Cash only. Children under 13 FREE.
Find out more information and sign up for classes here.