Every week our friends at The Georgia Straight provide us with a preview of what you'll see on - and in – their paper that week. They are the source for lifestyle and entertainment in our city and along with their robust online presence they've always released a print edition, distributed everywhere each Thursday.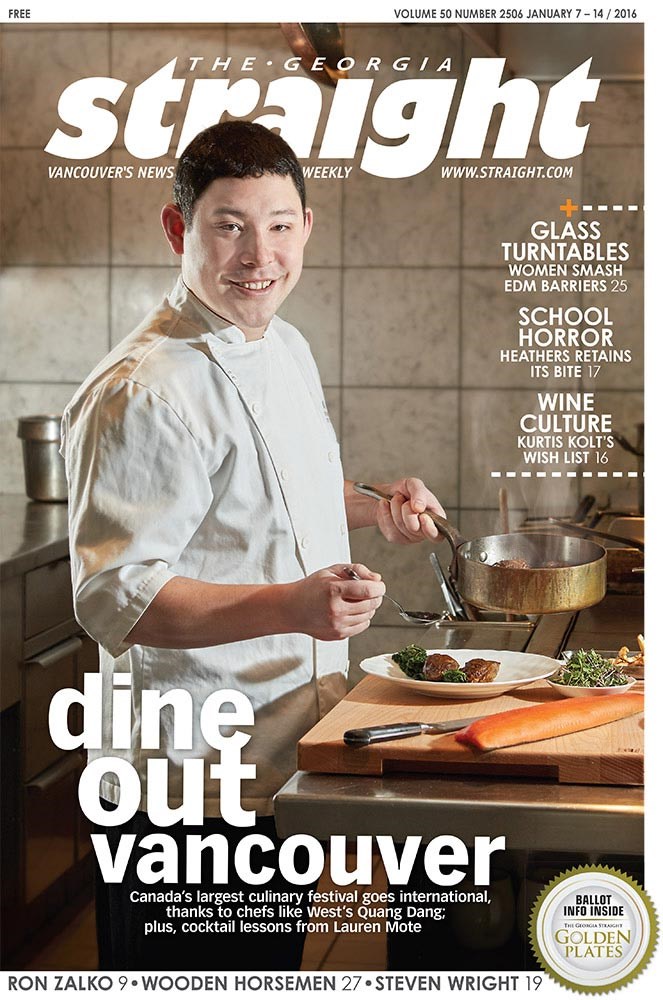 This issue is their 2,506th and on the cover this week is Dine Out Vancouver. Canada's largest culinary festival goes international, thanks to chefs like West's Quang Dang; plus, cocktail lessons from Lauren Mote.
Their guide to everything Dine Out Vancouver 2016 is HERE!
Links to stories highlighted on the cover:
- http://www.straight.com/food/609266/dine-out-vancouver-goes-international-world-chef-exchanges-and-michelin-three-star coverstory by Gail Johnson
- http://www.straight.com/music/609341/vancouver-female-djs-take-charge-and-break-through-glass-turntable by Katie Wilson
- http://www.straight.com/arts/609296/going-back-high-school-hell-heathers-musical by Janet Smith
- http://www.straight.com/food/609291/vancouver-wine-wish-list-2016 by Kurtis Kolt
Be sure to pick up a copy wherever you see it!