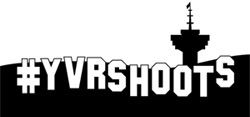 In the third year of this series, expect me to photograph and write about more of the film and TV productions which showcase our city and sometimes put a celebrity actor or two in the frame. 2013 brings Man of Steel and Elysium to theatres and ongoing filming of Once Upon a Time, Supernatural, Arrow and our own Continuum.
New crime drama Cracked premieres tonight at 9 p.m. on CBC, starring David Sutcliffe (Rory Gilmore's Dad) as a Toronto police officer and Vancouver actress Stefanie von Pfetten as a Toronto psychiatrist, who work together in a new Psych Crimes Investigative Unit. Unfortunately, I turned down an opportunity to interview them when they were in Vancouver last May for a media preview of CBC's 2012-13 season but did photograph the new crime-fighting duo on stage with host Geroge Stroumboulopoulos.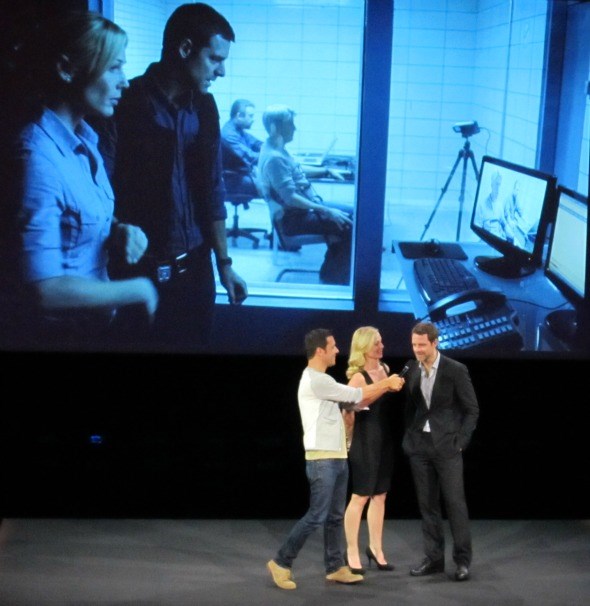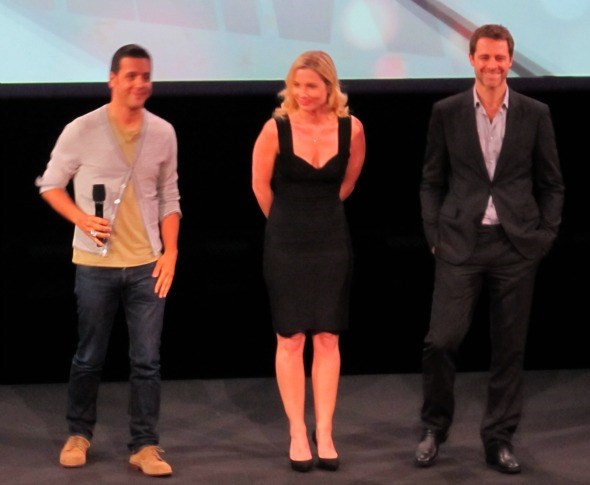 And behind-the-scenes at CBC Vancouver doing media interviews.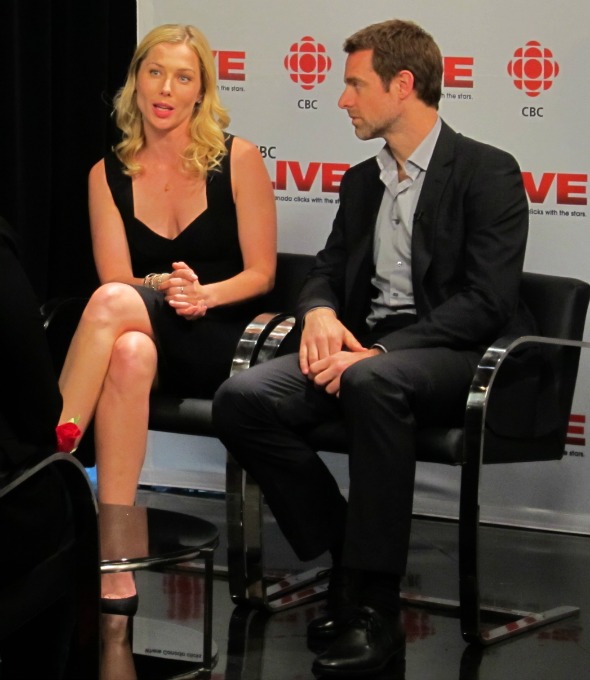 In the Cracked premiere tonight, former tactical unit officer Aidan Black (David Sutcliffe) is cracking up from post-traumatic stress disorder when he's assigned to work with forensic psychiatrist Dr. Daniella Ridley (Stefanie von Pfetten) in a new Psych Crimes Investigative Unit. Their first case involves a murder where the victim has been impaled by a light bulb in the chest.
Toronto police officer-turned-screenwriter Calum de Hartog conceived of a Psych Crimes Investiagative Unit  from his own experience of police working with mental health professionals in real-life Toronto crisis interventions teams. And then he took creative licence to put a fictional police officer suffering from mental illness into a fictional unit investigating crimes involving mental illness.  David Sutcliffe told the CBC that he hopes his traumatized detective will help audiences see that being cracked is part of being human
 **************