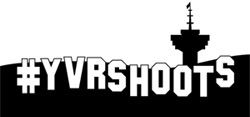 In the third year of this series, expect me to write about and photograph the current film and TV productions --Tomorrowland, Once Upon a Time, Arrow, Supernatural, Bates Motel, Almost Human, Once Upon a Time in Wonderland and our own Arctic Air and Motive -- which showcase our city and sometimes put a celebrity actor or two in the frame. Find out more on my daily blog yvrshoots.com.
Did you know that tonight's new City sitcom Package Deal taped in front of live studio audiences in south Burnaby last fall? The filmed-in-Vancouver but set-in-Toronto urban comedy is about three dysfunctionally close brothers and the woman who comes between them. In tonight's pilot called The Dinner, lawyer Danny (Victoria's Randal Edwards) thinks he's met the perfect woman Kim (model Julia Voth) until she's scared off by the two older brothers who raised him and won't let go -- womanizing meat salesman Sheldon (standup comic Harland Williams) and dumped house-husband Ryan (Jay Malone). Will Danny ever be his own man?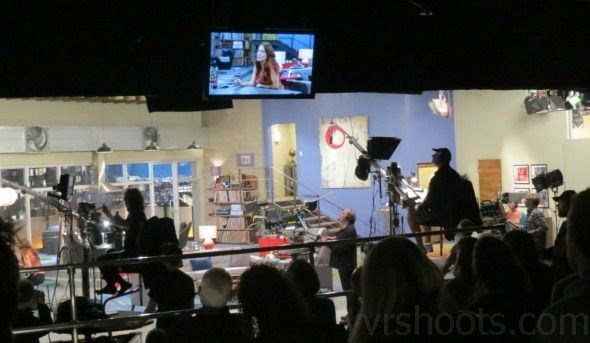 Comic legend Eugene Levy of SCTV and American Pie fame guest stars in the first three episodes of the series as one of Danny's clients. His sequences were pre-taped for the pilot and then screened for the audience during the live taping last November but Harland Williams more than made up for Levy's absence in studio. Williams and Malone are the crazy cutups to Randal Edwards and Julia Voth's more low-key performances. Williams consistently cracked up his fellow cast members on set. Even the flubbing of his lines got big laughs. "That's not the line," Williams told the audience. "Stop laughing, I'm sensitive."
City gave Canada a sneak peek at the pilot in June but tonight marks the Fall launch of the series. A rare-for-Vancouver four-camera situation comedy — A, B and C cameras are dedicated to a specific actor while the X camera moves around and provides extra coverage — Package Deal boasts an all-Canadian cast and creator.  Showrunner Andrew Orenstein, who's written for 3rd Rock from the Sun, Malcolm in the Middle and 18 to Life, wrote the suggestive  pilot script.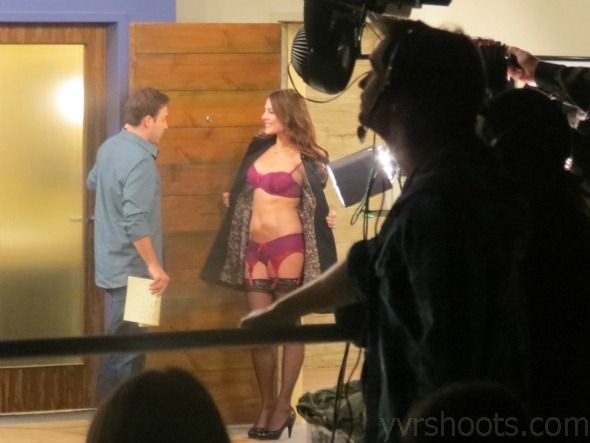 On the bar set.
Package Deal launches at 8:30 p.m. tonight on City after How I Met Your Mother.