I'm extremely proud to introduce our second collaboration with
Postmark Brewing
: our AWESOME PACIFIC IPA! Crafted by Postmark Brewmaster Dominic Giraldes, it's a delicious salute to the West Coast and the product of months of work together. The process started with Dominic getting me to take a few weeks to sample every BC-produced IPA I could find, taking notes and ranking each of them. After completing what is likely the best homework ever assigned in the history of our province, we got together again and he went over my notes, nodding and smiling. He took the best of my favourites and created the recipe for an IPA that is a bit of a throwback . It pours a golden body, smacks of citrus flavour notes courtesy of citra hops, and has a hint of piney tones. It's 5.9% ABV, 54 IBUs. While I had a great assignment in the recipe phase I was also involved in the production of it. Dominic brought me in to work with him and fellow Postmark brewer Chris, taking part in the grain-in, hop-in and other stages.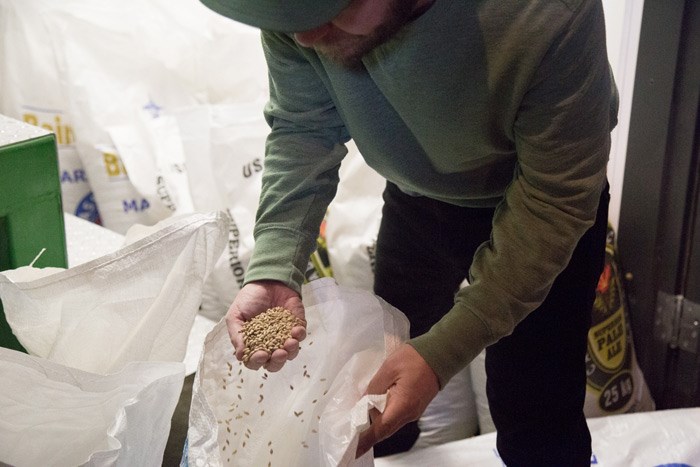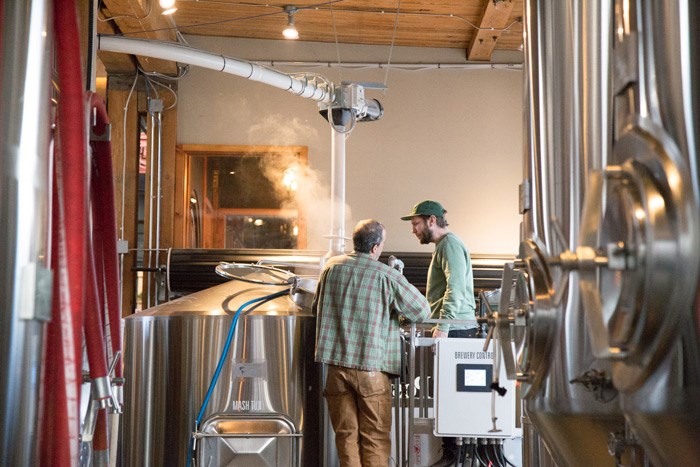 A few weeks later our beer was complete, so we bottled it up and took it to Galiano Island for a weekend to celebrate its awesomeness. Specifically, we brought it to Jesse Keefer at
Bodega Ridge Resort
, one of the places in BC where you'll be able to drink it. We went for a couple hikes, enjoying it from a viewpoint looking out over the Gulf Islands as well on a beach where we made a fire and paddled around in a canoe. Below is a video showing the
proper
way to enjoy our AWESOME PACIFIC IPA, but you can enjoy it however you'd like. ;)
Head down to
Postmark
at 55 Dunlevy in Railtown and pick up a 650 bomber, fill your growler or stay and have a couple at the bar. And stay tuned as we'll be publishing a list of the better beer stores and tap houses you can get it in the coming weeks.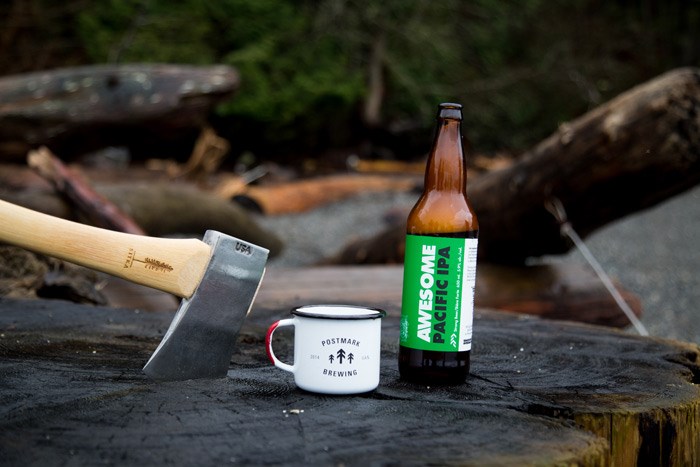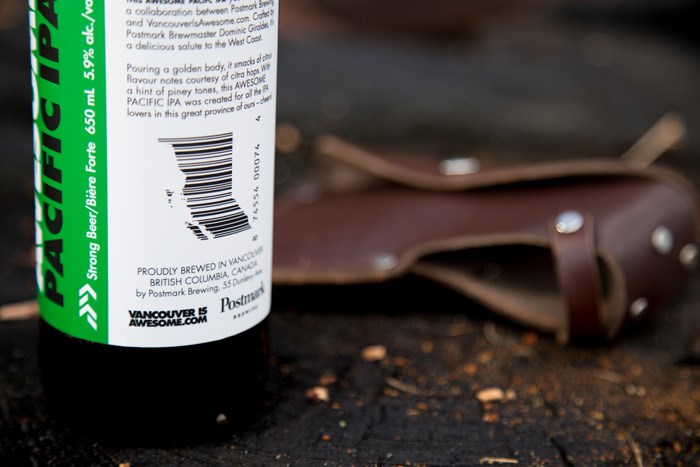 Thanks again to
St Bernadine
who did the packaging design, Jesse Keefer at
Bodega Ridge
for being an #awesomebrewing supporter since day one, and
Shayd
,
Ben
and
Nathaniel
at
Monument Creatives
for producing the video.