Fall is a wonderful time to visit B.C.'s Okanagan wine country, and for lovers of great food, the options have never been better. From Kelowna to Cawston you can easily eat your way through one of the most abundant agricultural regions in the province, where reverence for local ingredients is paramount.
Here are six restaurants in the Okanagan that deliver on the dining experience in beautiful balance with the bounty of wine and cider produced right in their backyards - literally.
Quite possibly the quintessential wine pairing tasting menu experience of the Okanagan, the Terrace Restaurant at the awe-inspiring and legendary Mission Hill winery in Kelowna is a crown jewel of dining in the region. Two-course lunch and four-course dinner menus are available, with inspired wine pairings and tantalizing add-on options. The restaurant is open May through October.
In early late summer 2021, Terrace's menu featured a match-up between a roasted dry-aged beef rib eye with sprouted rye berries, mushroom, and spruce tip paired with their '16 Quatrain, a beautiful blend that stands up mightily to the meat. Finishing touches like a slice of King Cole Blue cheese served with cranberry toast and honey made from Mission Hill's own apiaries mark a stellar exclamation point to what is always a terrific meal there; this course came paired with a '16 Reserve Riesling Icewine - maybe not something you'd normally pick out, but an absolutely stunning counterpoint to the tangy cheese and an inspired final note to end on.
Take a seat at this hillside contemporary restaurant with stunning lake views and enjoy beautiful dishes prepared using local and seasonal ingredients matched with pours of CedarCreek wines. "Terroir to Table" is the motto here, and even when you might deviate from the tasting menu (say, if the server mentions to your child they do fried chicken with fries) you'll see terrific attention to detail here and care in honouring each ingredient.
Two-course lunches are $65 paired with wine and feature your choice of three or four dishes for each course. Dinner is priced at $90 per person for three courses. Their special features are truly special, like a tender skate wing with potatoes dished up over the summer. Home Block offers a really high-calibre restaurant experience in an elegant setting, but without being pretentious; families will love that kids get an Etch-A-Sketch to fiddle with at the table.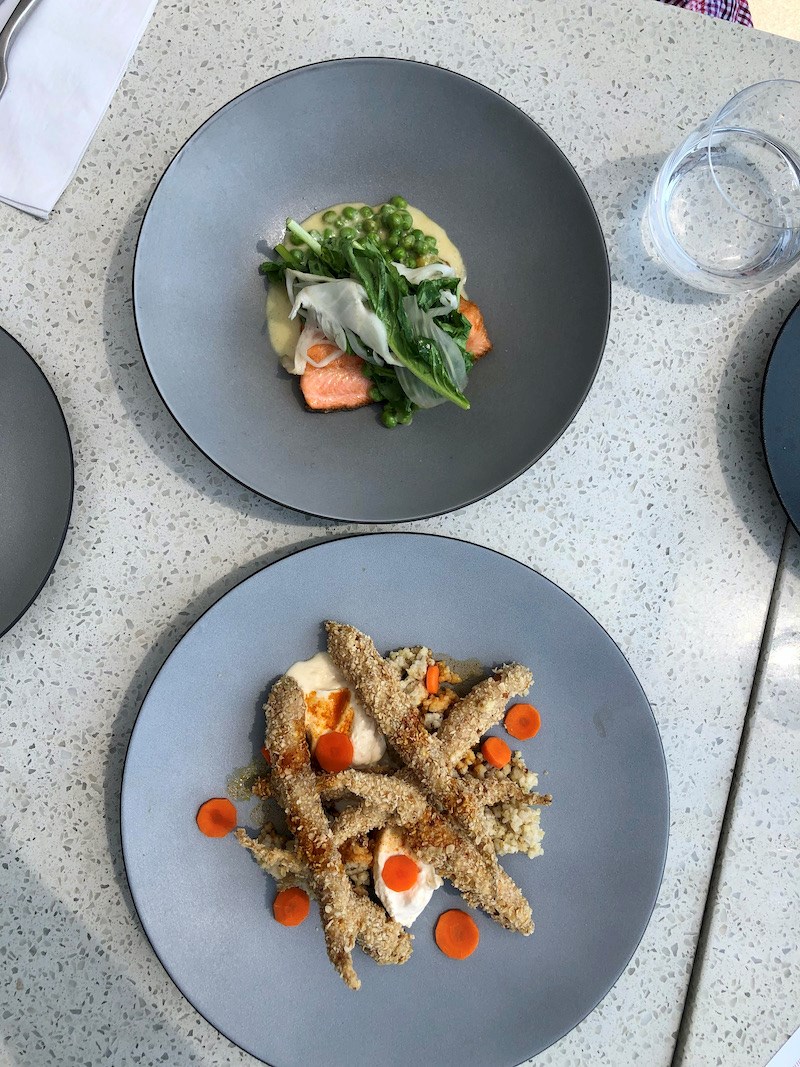 The Tasting Experiences at Liquidity in Okanagan Falls were launched in the summer of 2021 as the winery continued its evolution from previously having a restaurant on-site. Booked in advance, guests could take a seat in the art-filled dining room, or on the covered patio with valley views, and enjoy a multi-course meal with wine pairings. Though the menu was omnivore, Liquidity Executive Chef Phil Tees was keen to put a lot of emphasis on vegetables and plant-forward eating. That's how you can come to enjoy dishes paired with pours of Liquidity's Dividend red blend or Pinot Noir, for example.
Update September 2022: Liquidity does not currently offer any dining options but does host special events featuring wine and food. Follow @liquiditywines on Instagram for updates.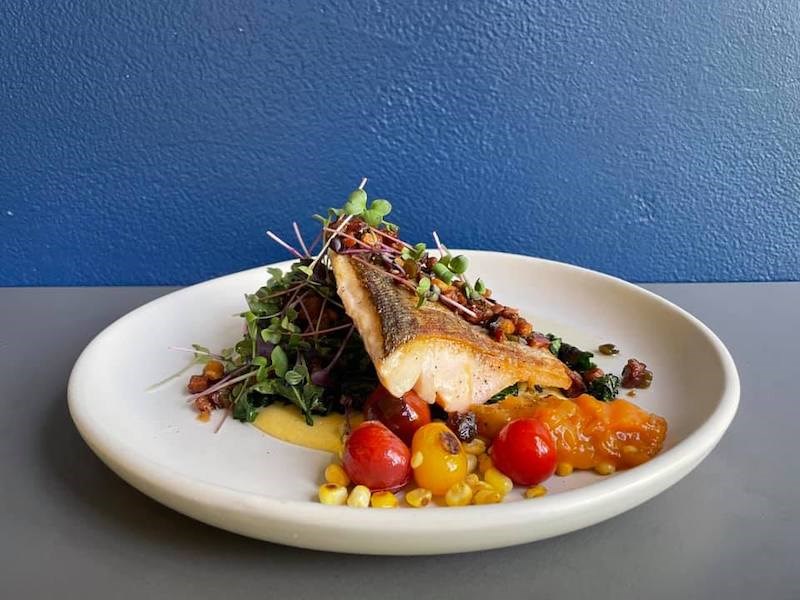 If you've wondered where to find longtime Vancouver-based chef and passionate ocean conservation advocate Ned Bell of late, it's in Naramata where he is one among a quartet of hospitality industry vets who own the storied 1908 Inn. Bell's domain is the restaurant, of course, where he is creating seasonal and sustainably-focused menus showing beautiful local and regional ingredients. Lunch is served at the restaurant Wednesday through Sunday, while dinner is on nightly. At lunch, enjoy a two-course prix fixe meal, or a two- or three-course prix fixe dinner.
15 Park Bistro at Watermark Beach Resort - Osoyoos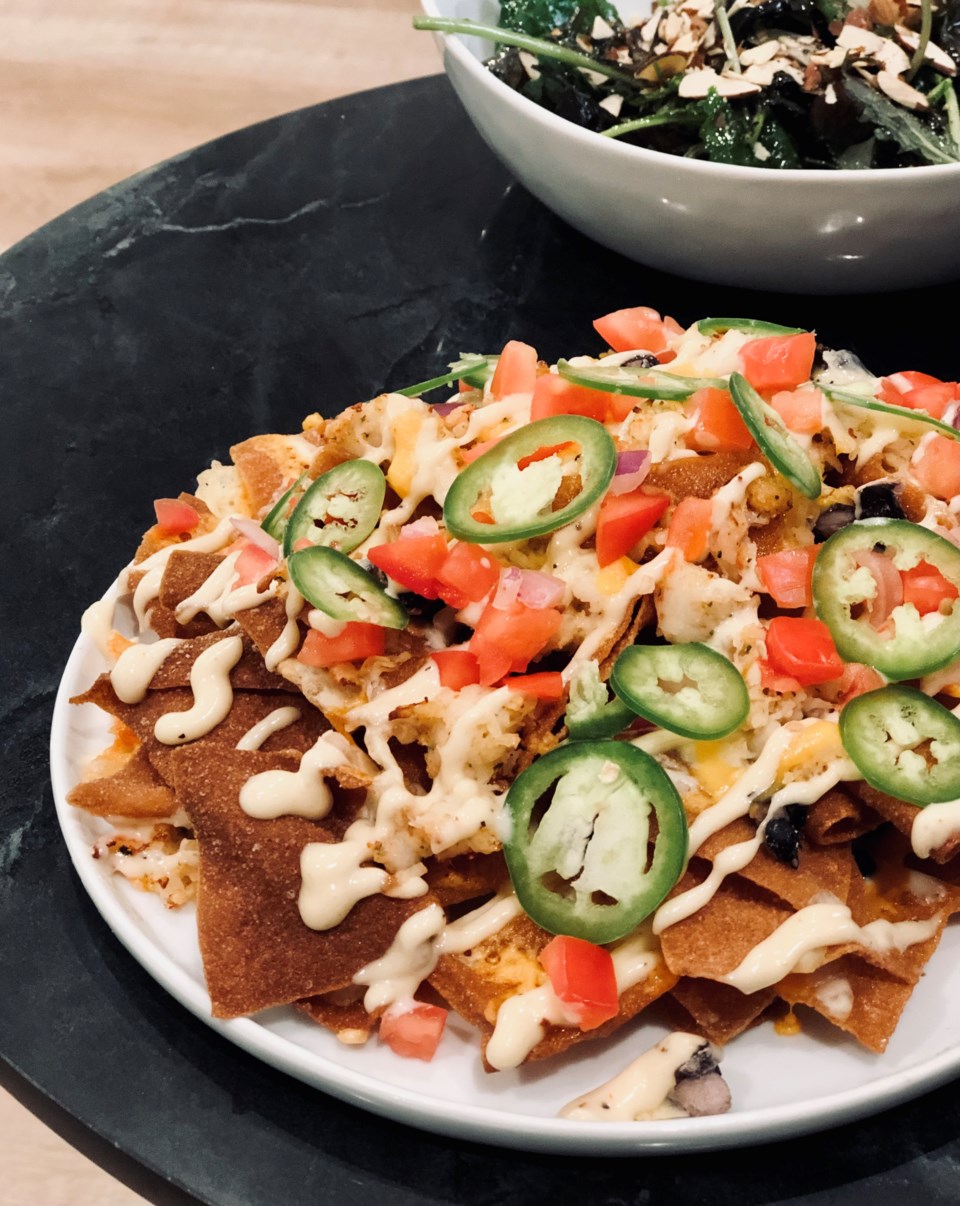 One of Osoyoos' top accommodations is the Watermark Beach Resort, located in the heart of town and right on the lake. The property revamped its restaurant in 2021, launching the new 15 Park Bistro in the spring. Led by Chef Nick Atkins and his team, the Bistro focuses on utilizing fresh, local ingredients to create unforgettable meals and experiences for diners. 15 Park Bistro's offerings include a la carte dining, private dining, and takeout options.
The smart selection on the menu represents the restaurant's keen sense of the customers' various needs - families fresh off a day on the lake or on the hotel's pool water slide can dive into approachable crowd-pleasers like a burger, housemade guac, or a tuna poke bowl, while those looking to try something bolder can pick out one of a couple of Moroccan-inspired dishes on the menu, created by a chef on the kitchen team whose background is Moroccan. In addition to beautiful salads, the restaurant has a whole menu section showcasing lobster, including the sleeper hit of my dinner there, which was the Lobster Nachos. Frankly, it's always nice to just use your hands to attack something that is savoury and comforting with just the right hint of sophistication.
Most dishes on the menu are listed with suggested wine pairings showcasing Okanagan pours, and the bar has a great selection of cocktails, too. Save room for dessert: they're doing something fun called "Black Forest White Chocolate Soup" which has a little moment of "ahhhh" as it arrives at your table.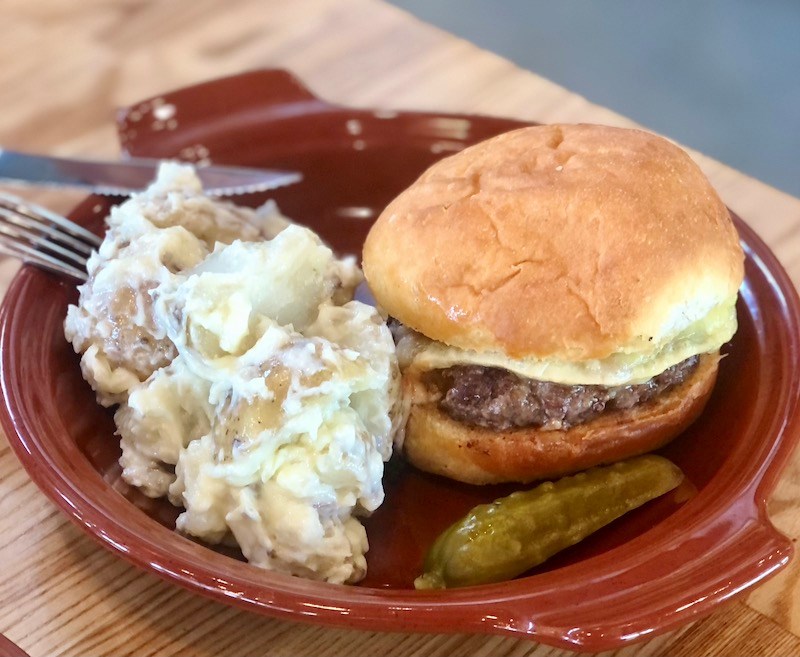 Take a turn off the highway amidst the produce stands in Cawston and head down to what used to be the fourteenth row of the apple orchard at Klippers Organics. Now it's a spacious tasting room and restaurant for the well-known farm, and they are putting up some wonderful plates showcasing the region's bounty. This stop isn't about wine, though, it's about cider, made from the apples grown on the property. Here you can let the kitchen guide your experience with a "harvest" tasting menu, or you can order a la carte. Either way, you are guaranteed to be tasting some of the freshest produce imaginable.
Among their more casual dishes, perfect for a lunch on the road, is their juicy, lightly adorned dry-aged burger, which comes with their beet ketchup and a side of irresistible potato salad. After you eat, explore the tasting room to try Untangled ciders, or head back up the road to check out their new marketplace so you can bring a taste of your trip home.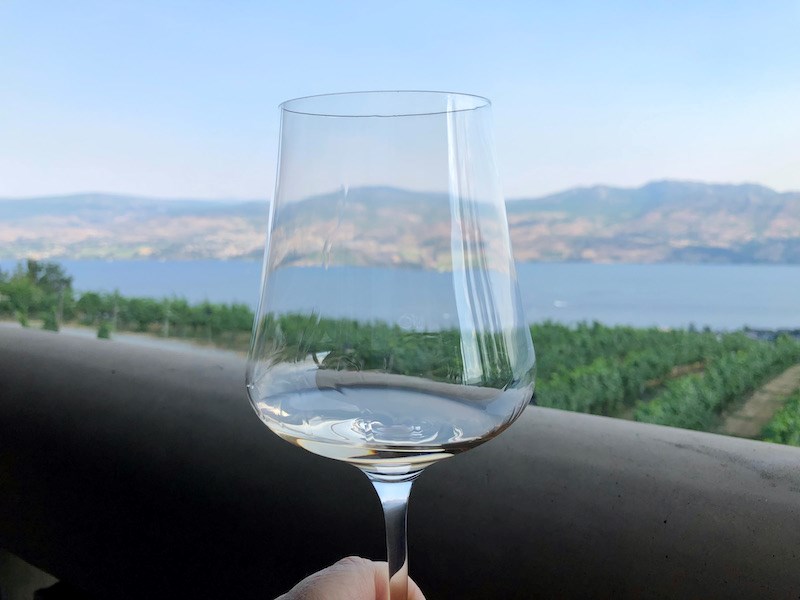 Disclaimer: Thanks to Watermark Resort for providing a one-night stay and dinner and to Mark Anthony Wine & Spirits for facilitating some of the other meals; all opinions and inclusions are those of the author and were not guided or influenced in any way, and none of the businesses or entities mentioned were granted any previews of the story prior to publication.
This article was originally published in Sept 2021 and was updated in Sept 2022.