Vernon has been a bustling hub in B.C.'s Okanagan for centuries and is one of the oldest communities in the region. Though tens of thousands of British Columbians call the city home, for many it remains a pit-stop between destinations, or a hub while they're enjoying activities in the area. While the guess might be that Vernon is ripe for the picking when it comes to familiar multi-national chains (it is), the other truth is that Vernon is also packed with hidden independent gems worth checking out.
With things like contemporary hangs for top-quality coffee, award-winning Texas-style BBQ, and treats made with fruit straight from the orchards, Vernon has a lot to offer food lovers. Don't blow through the town without hitting up its charming bakeshop, cheesemonger, and a cozy cafe that doubles as a hot spot for donuts, pizza, and wine.
Here's your guide to the best things to eat and drink in Vernon, B.C.
This local indie coffee spot is really flexing some serious food and wine muscle with its diverse array of special menu items and day-to-night options. You can fuel up here with handcrafted espresso and tea drinks (their summer special iced latte with oat milk and cinnamon is a stellar choice) and pastries by day, but on select nights Ratio becomes a hip wine bar serving a dinner menu of salads, share plates, and pizzas with pours from its impressive "juice wall."
In addition to having great grab-and-go (or sit down and chill) breakfast and lunch items, like wraps and sandwiches, Ratio is known in the area for its "donut Fridays." That's exactly what it sounds like: They make donuts on Friday only, and you'll need to pre-order or you face missing out on their delectable house-made flavours like Earl Grey, Raspberry Almond, or Mango Caramel.
What's a Dutch native who spent years touring the U.S. south racking up awards as a BBQ champ doing in Vernon, B.C.? That's a bit of a long story, but what really matters is that Eric Wisse is making phenomenal Texas-style smoked BBQ eats at Station, right downtown. You'll find tender, juicy brisket, fall-off-the bone ribs, pulled pork or chicken and all the fixings on the menu here, available in combos, on sandwiches, and by the pound. While Texas-style means smoked and not sauced, Wisse's background in all of the major BBQ epicentres in the States means he knows his regional flavours, so Station BBQ has the apple cider sauce of North Carolina, the mustardy sauce of South Carolina, and the smoky-sweet sauce of Kansas City, along with some special extra-hot options by request - and they're all made in-house. The family-run spot (Eric operates the restaurant with his wife, Tanya) has a friendly staff, including several who have been around for years, creating a warm, welcoming mood.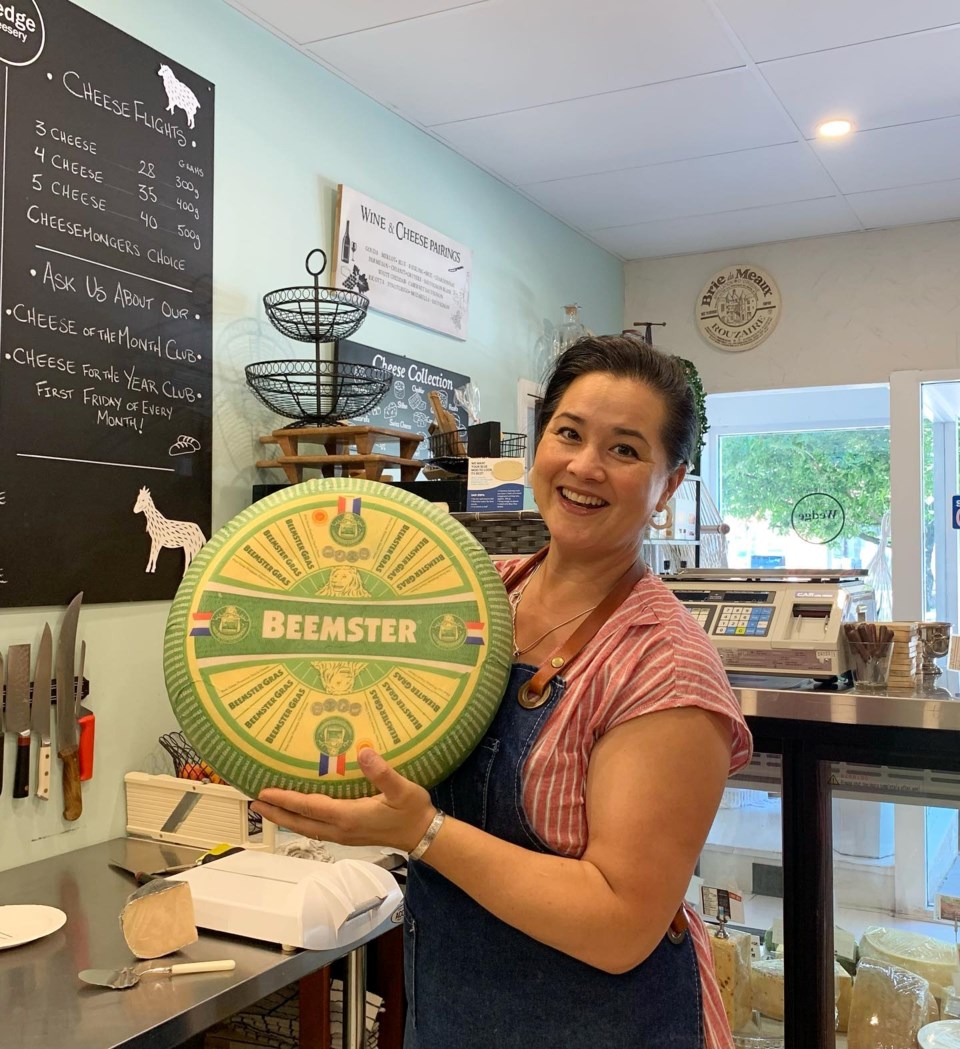 It's only been a little while since Red Seal chef Stacy took over the reins at this beloved Downtown Vernon cheese shop (the original owners moved on to focus on their Kelowna shop, Grate Cheesery), but without missing a beat this spot remains an absolute must-visit for the lactose tolerant - though they have some plant-based options on hand, too. Chef Stacy will happily shave off slivers of tastes of the cheeses in the case, and is a whiz at explaining what makes the cheese special, where it's from, and what it goes with. You might pop in for just a little piece to go with your picnic or have them pack you up a sampler to take with you. They also have cheese-adjacent accoutrements and a selection of frozen baked goods from the popular Shuswap Pie Company to purchase, too.
As locals, food-loving visitors, and savvy shopkeepers in town know, the place to get great bread and treats in town is the Hot Bread Shoppe. Located around the corner from The Wedge, head here for the perfect baguette for your cheese platter or treats to sweeten your day. They use locally-milled organic flours and skip out on any preservatives, dough enhancers, or other synthetic additives. Hot Bread Shoppe's thoughtful staff can guide you through ways to keep your bread as fresh as possible (or heat it up if you pop it in the freezer). Keep an eye out for specialty items like bagels, pretzels, cornbread, or seasonal fruit scones, too.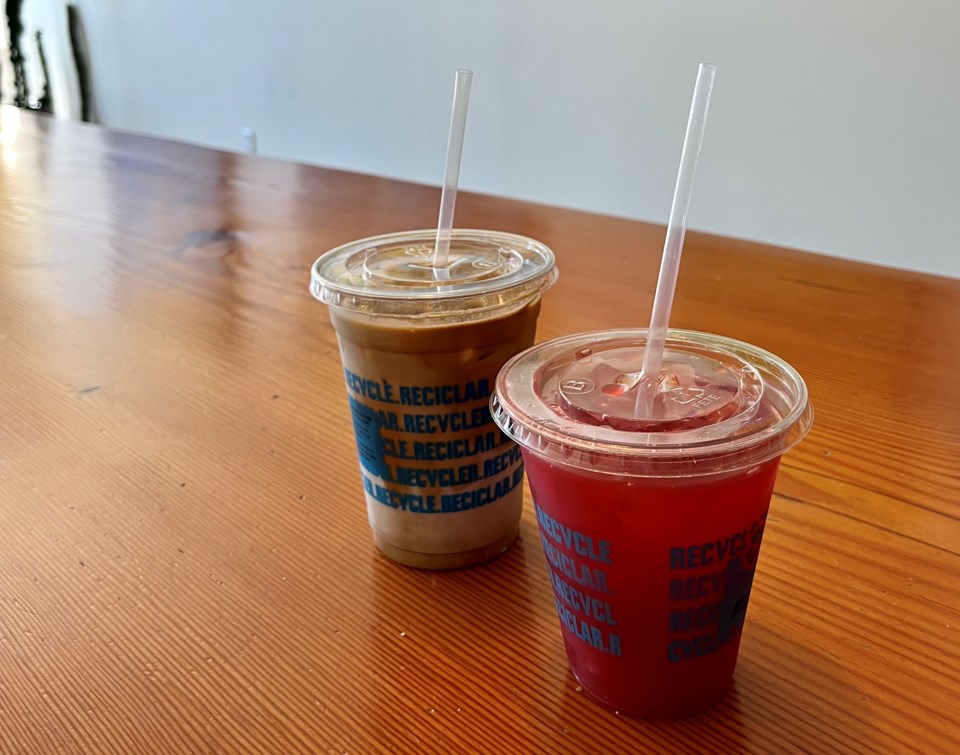 Looking for those modern, minimalist coffee shop vibes with great beverages to match? Head to Triumph in downtown Vernon for their selection of brewed coffee and espresso drinks as well as other options like a seasonal raspberry limeade to put a little cool into your day. This spot ticks all the boxes with its eye-catching art on display, ample seating, third-wave coffee and casual breakfast and lunch items (avo toast, sandwiches, salads) and baked goods. Oh, and PS, they serve beer, too.
If you need a break from all the treats you've been enjoying in Vernon, you can balance things out at The Fig. This much-loved local spot has a menu of hearty bowls, salads, and sandwiches showcasing all the colours and flavours you'll likely be craving if you've been focused on donuts and smoked meats. Sure, you can get scones, cookies, and cinnamon buns here, but you'll find the fresh, vibrant veggies and proteins in things like Sesame Orange Bowl with chicken or falafel. Plus they do scaled-down eats for lighter appetites, like a half-sandwich and soup combo or a kids' sandwich for your littlest eaters in tow.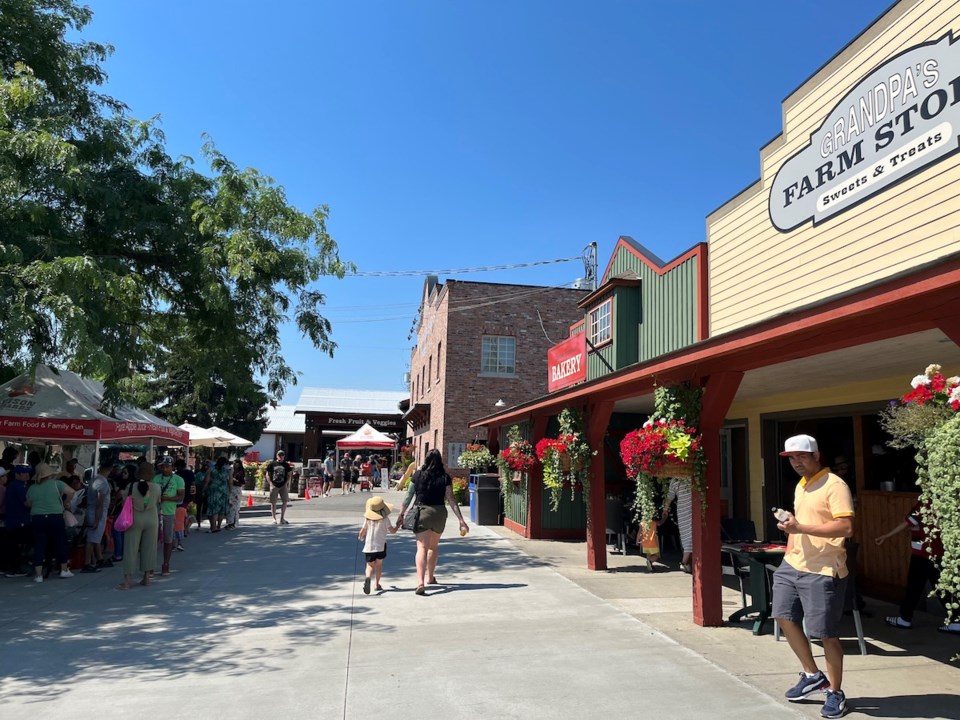 Just a few minutes outside of the city's charming downtown is Davison Orchards, a working farm and family-friendly destination that has everything from tire swings to barn animals you can feed by hand. In the venue's main "town" section are several shopfronts, including a gift and grocery store where you'll find their own jams, syrups, and pickled veggies alongside cider from their own orchards, and take-home items like pies and sausages. Many of the items come in fresh and frozen, in case you want to keep things cool for the long drive home. You'll also find other baked goods and sandwiches in the shop, along with a separate store with farm-fresh produce, and a little cafe where you can get fresh fruit soft serve, coffees, apple cider slushies, and screamers, among other tempting treats.
Thanks to Tourism Vernon for providing support for portions of this story. All opinions and inclusions are those of the author and were not guided or influenced in any way. No business or representative was granted any previews of the story prior to publication.