The Richmond Night Market is back with over 100 food and 200 retail vendors, plenty of midway games and live entertainment. The theme this year is "The Amazing Summer" and pick up a coupon book for a chance to win a trip for two to a Hawaiian paradise vacation.
The market is open until October 8, which means there's lots of time to explore all the interesting food, drinks and desserts.
Here are 14 fun foods to try at the market this year: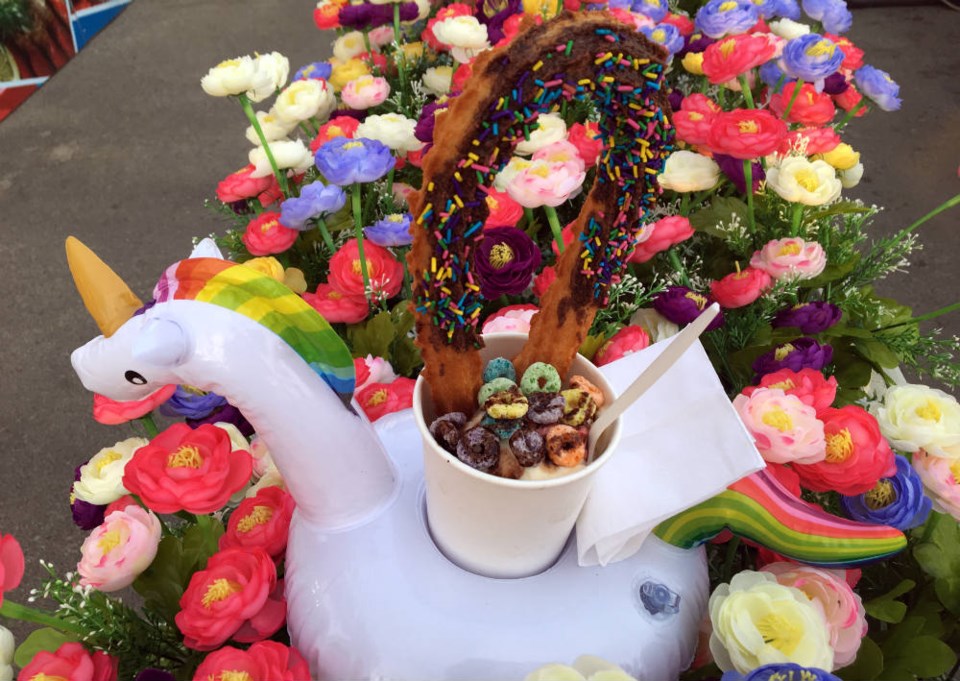 If you're looking for a colourful, Instagram-worthy dessert head for Churros in ice cream. Choose from Oreo or rainbow churros in chocolate, vanilla or green tea ice cream in a cute inflatable flamingo or unicorn.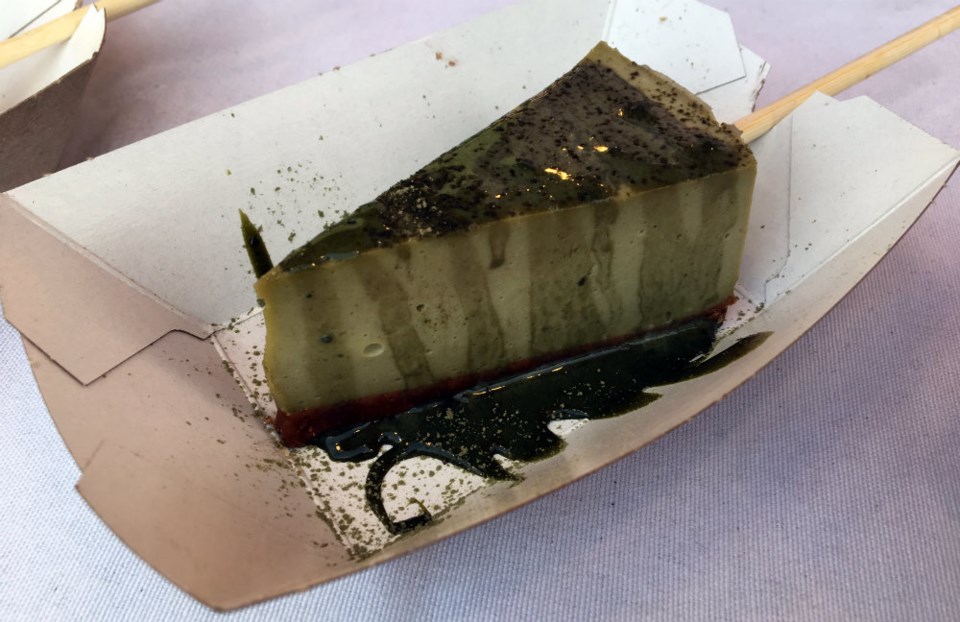 Cupping 8 Cafe's tofu cheesecake pops come in four flavours: chocolate, durian, matcha and mango. The dessert is advertised as the "perfect combination of sponge cake and cheesecake in both taste and texture."
Wonton nachos & snacks focuses on making creative and colourful dishes with crispy wontons. Choose from wonton cheese nachos, deep fried seaweed mozzarella, wonton tacos, seaweed wonton chips or chili cheese nachos.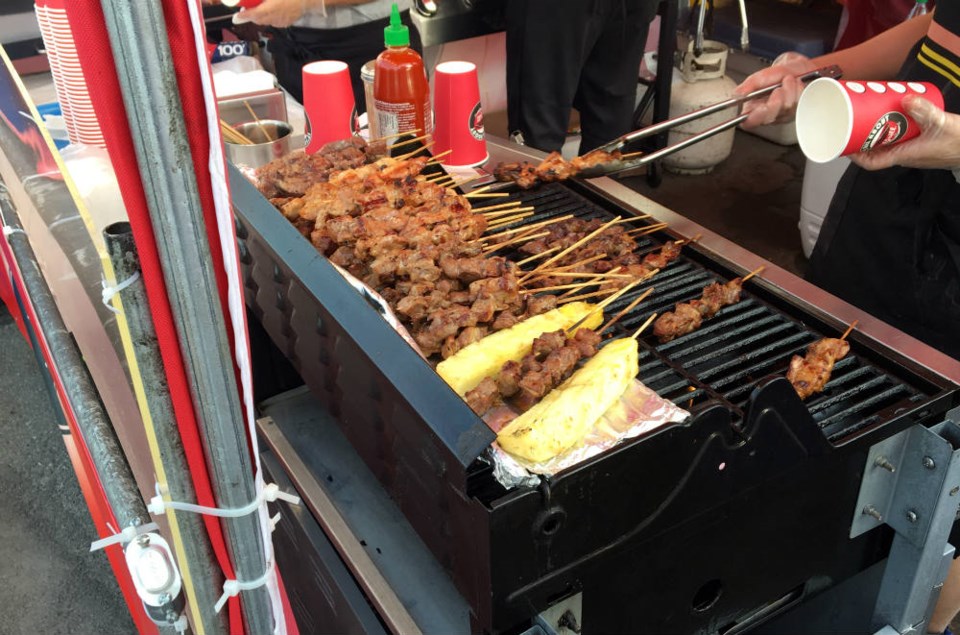 There are several vendors that have different types of meat and vegetarian bbq skewers. Try the garlic chicken, lamb, spicy pork, honey garlic shrimp, lamb kidney or steak. Veggie options include roasted corn, yam and pineapple. Chef James or It's all about grill have got you covered.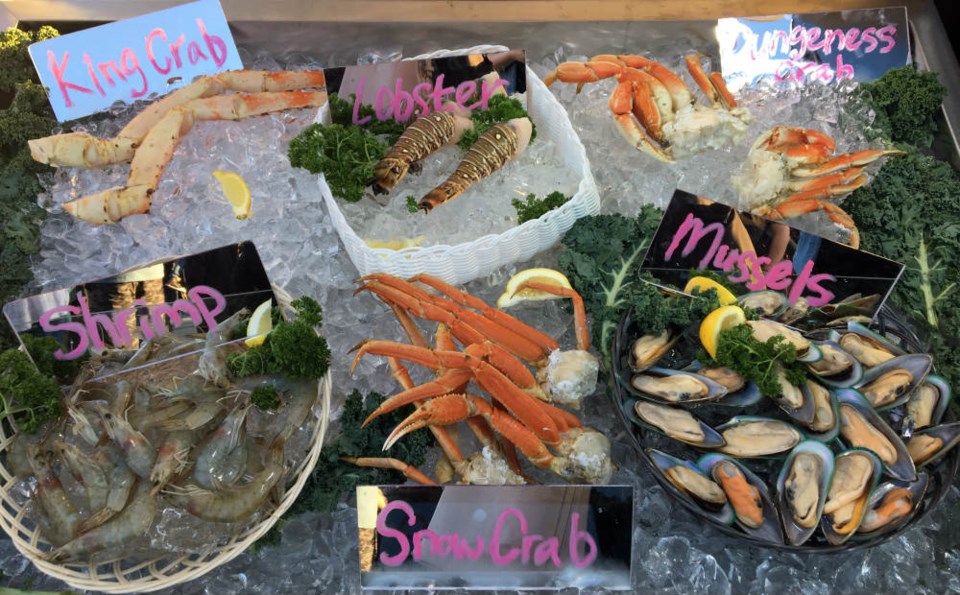 There's a seafood festival happening at the market this year featuring a designated seating area. Crab lovers can choose from king crab legs, snow crabs or dungeness crabs. There are lobster tails, shrimps and mussels with combos available to mix it up.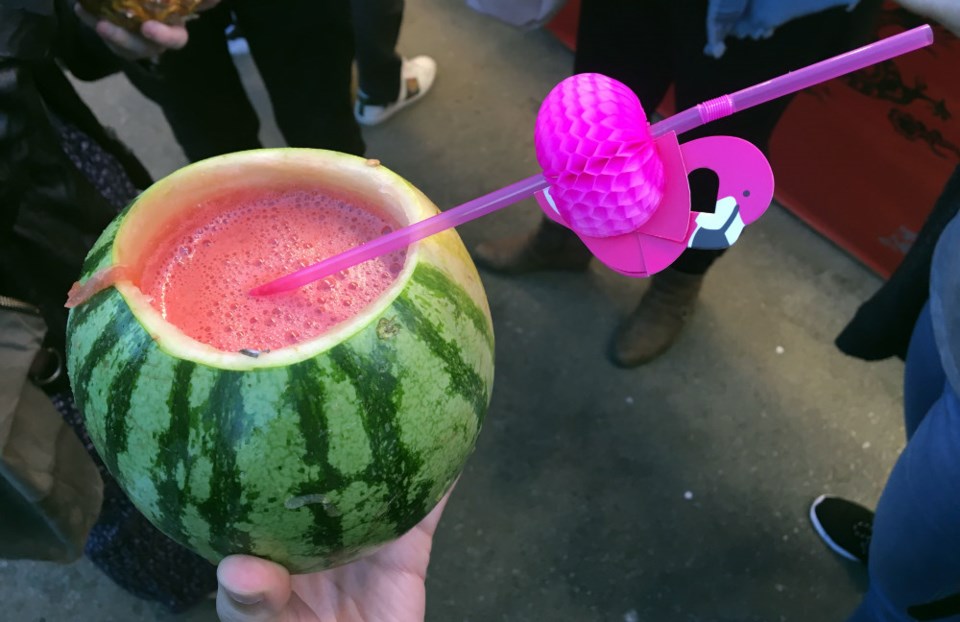 Hold a tropical island paradise in your hands with freshly squeezed watermelon or pineapple juice in a matching fruit bowl from Tropical Bar. Complete with a hot pink flamingo straw.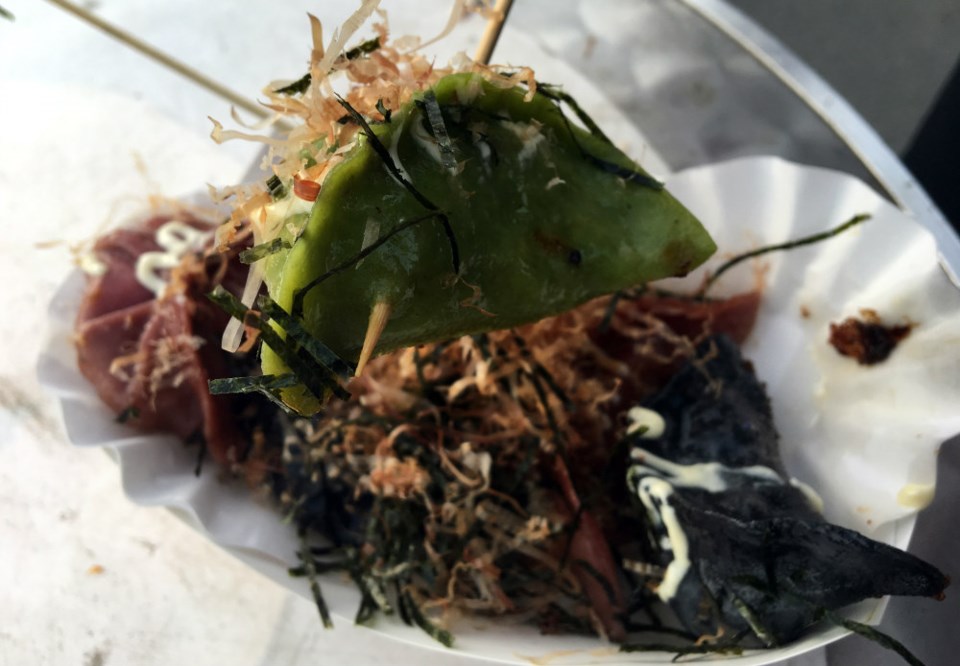 The Dumpling Master offers three different types of gyoza in three different colours with your choice of creamy sesame, sweet chili or truffle mayo sauce. Dried toppings include seaweed, fish flakes, fried onions, peanuts, sesame seeds and dry chilies. Have an order of black truffle pork, red kimchi beef or green spinach vegan or get a mix of all three kinds. This vendor also offers cheesy chicken pad thai and cheesy Singaporean noodles.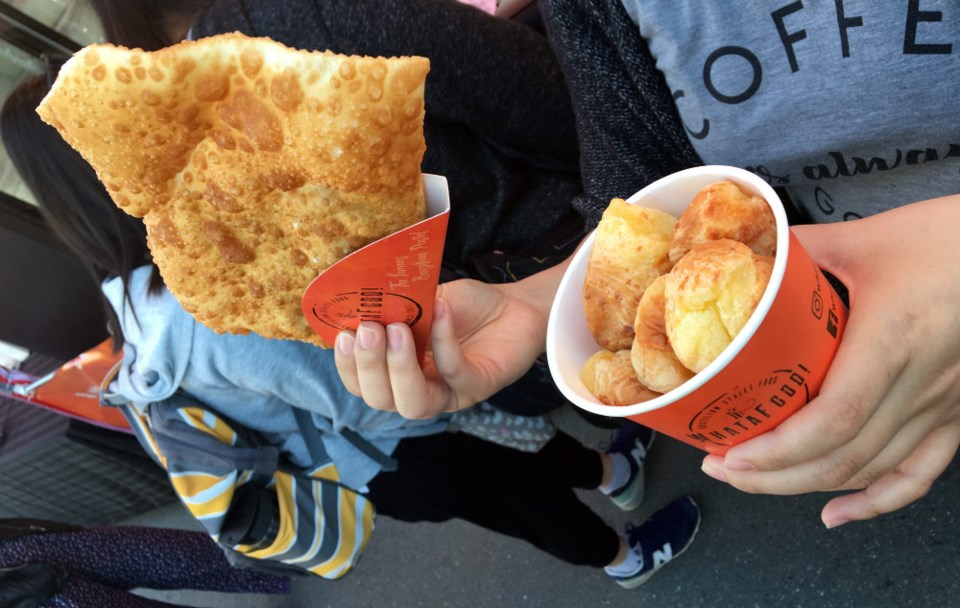 Dig in to some cheese puffs or Brazilian Pastel at the WHATAFOOD! stall or try the famous Brazilian pastel filled with either beef, smoked pork, cheese or chicken.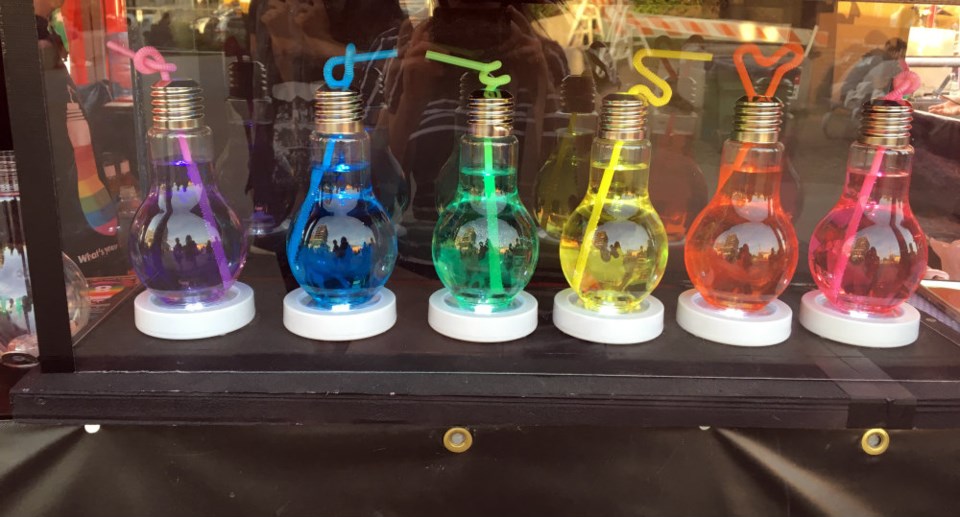 Check out Rainbulb's stylish and colourful juices. Pink grapefruit, orange and mango, yellow citrus lime, green apple, blue melon and purple strawberry and raspberry.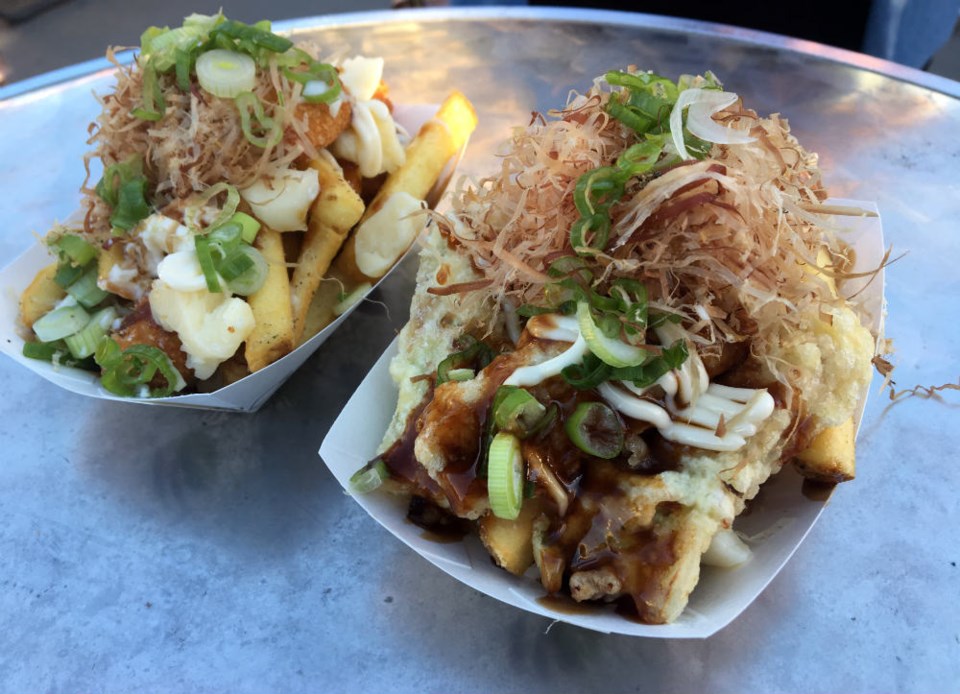 Try Japanese-style poutine at Okonomi Bites. The fries are topped with fried pork or seafood (squid and shrimp).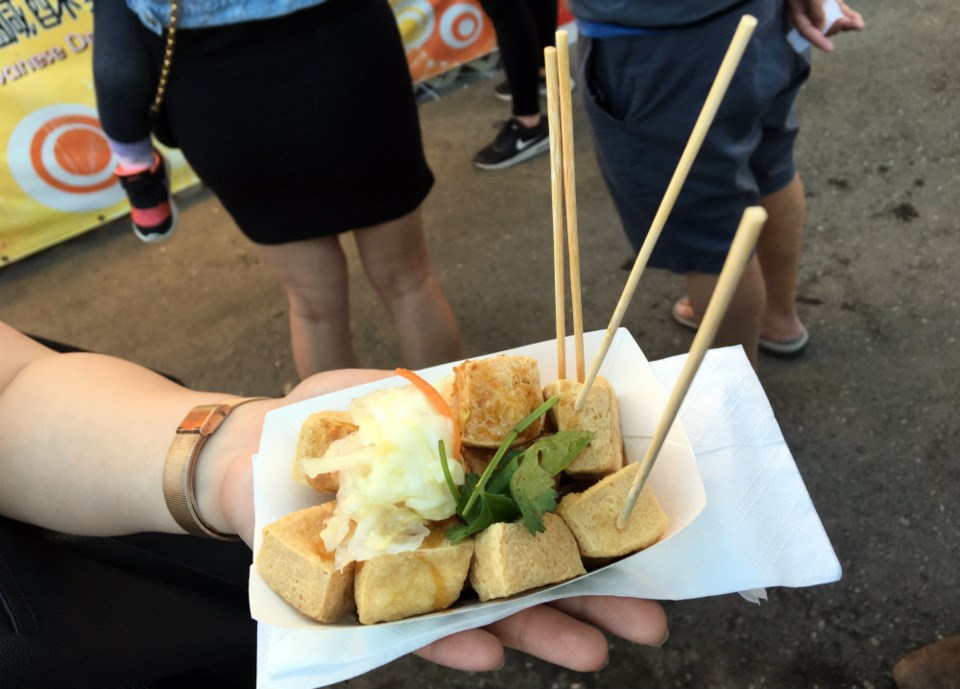 Get Taiwanese stinky tofu from Famous Popcorn Chicken & Fried Tofu or take a look at their other dishes including: deep fried kimchi tofu, famous basil popcorn chicken, pork blood rice cake or crispy fish cake.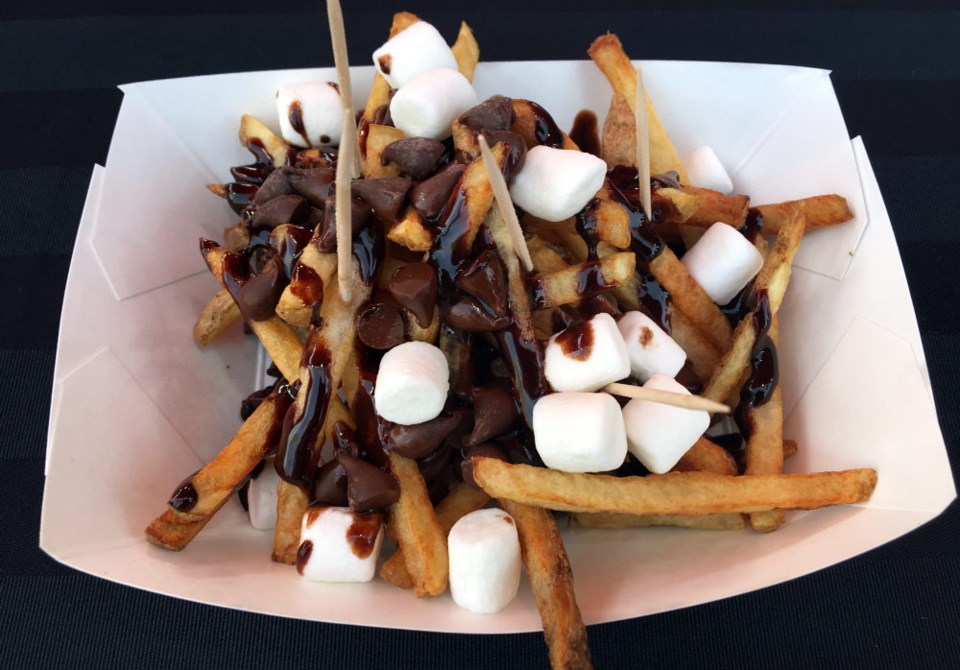 Fry-Yay makes fries fun with dessert toppings such as chocolate sundae, Nutella rocky road, cinnamon and matcha.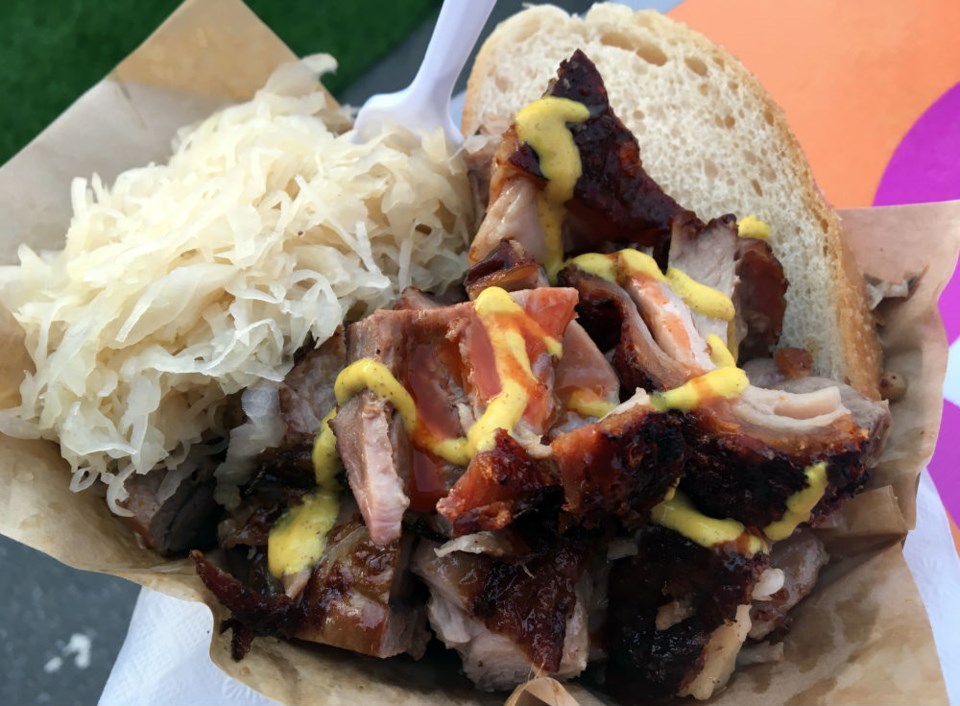 Original Oktoberfest Style brings a taste of Germany to the market with pork hocks topped with sauerkraut and mustard.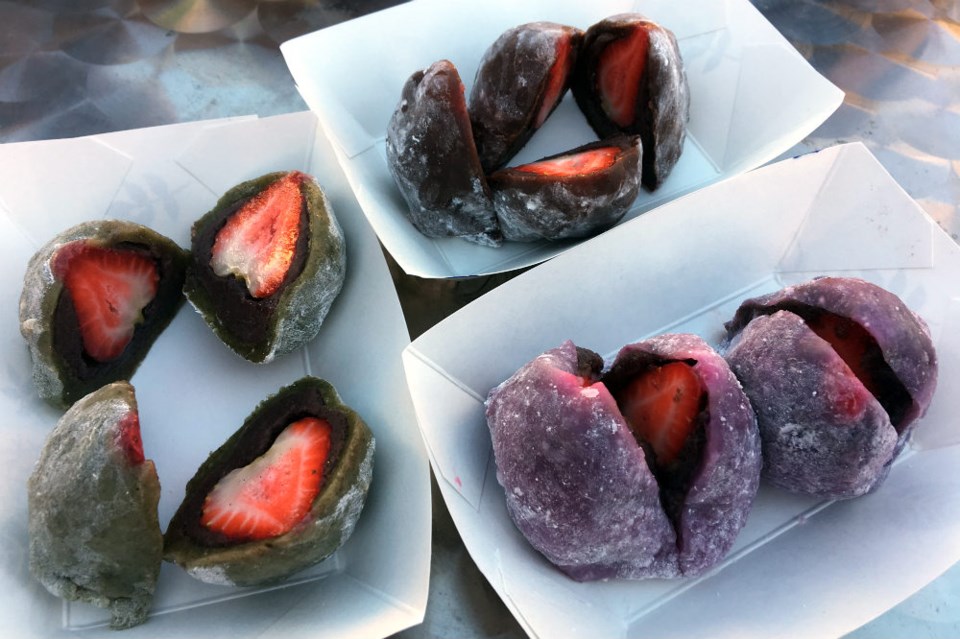 Asomi Mochi offers up the rice paste dessert with a strawberry centre. Choose from purple yam, matcha or chocolate.
The Richmond Night Market is open Friday, Saturday, Sundays and stat holidays stating at 7 p.m. and is located at 8351 River Road in Richmond. Adults are $4.25 while children until 10 and seniors over 60 are free.