This year we teamed up with Destination BC to launch a 6-part series exploring festivals all around BC. Aiming to go beyond the big music festivals you hear so much about and show you the true heart of our province, we took you to Artswells in Wells, GO Fest in Whistler, Slow Food Cycle Sunday in Pemberton, the BC Shellfish & Food Festival in the Comox Valley, the Pacific Rim Whale Festival in Tofino. In my eyes we just might have saved the best for last as the BrewLoops beer and bike festival in Kamloops is described as "A Skookum Cascadian Brewski Convention"! I went there this past weekend and had an incredible time.
As with each of these 6 trips, Evo Car Share sponsored the trip by supplying us with a car to get there, and this time the roof racks came in super handy. Having my bike along was crucial as a large part of my assignment was to sample beers from lunch until well after dinner (somebody's got to do these tough jobs! haha), and I wasn't about to do any driving.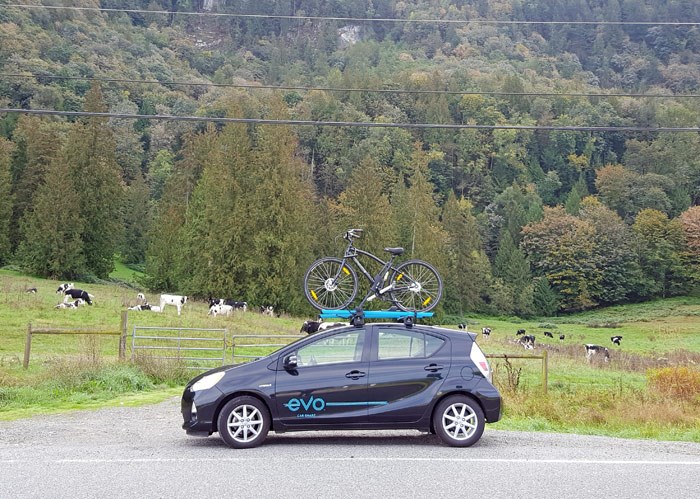 If you visit the BrewLoops website you'll see their schedule for the weekend is stacked with all kinds of fun stuff to check out, and much of it is free. The first thing I decided to do was go on a group ride to the local breweries that are both downtown. We started at the Noble Pig (pictured right, below) and moved on to Red Collar Brewing. The Noble Pig is more of a restaurant/sports bar vibe, serving up beers that they produce in-house, and they only sell them at their own spot.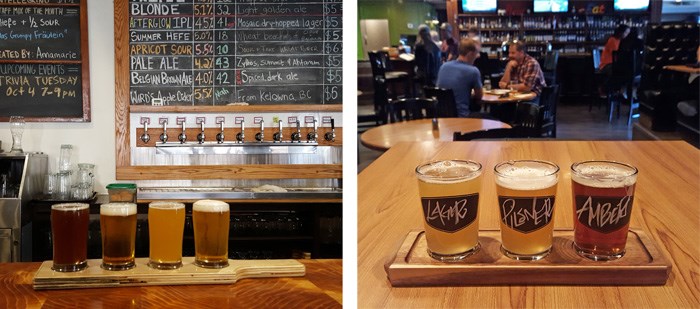 Red Collar (beers pictured upper left and bar pictured below) is more of a proper craft brewery with a lounge, and while they serve food it is all about the beer. While you're there people are coming in filling growlers, kegs are being rolled out the door, and you can get a glimpse into the brewery as you're sitting at the bar and check out how it's made. Their name comes from the owners old dog, Goosey. Originally they wanted to name the place Black Dog Brewing but the name was already taken so they went with Red Collar, as Goosey always wore one. That's her pictured in stained glass in the image below. Sadly she passed away in July but her spirit lives on in this place... I mean I personally had a spiritual experience with their Apricot Sour that I came back to time and again over the weekend.
During the ride I actually ducked out for a minute to check out an antique shop that's next to the Noble Pig brewhouse and completely nerded out. If you've been watching my history TV show, BC Was Awesome, you'll know that I'm a hound for anything old and weird in BC. I found a whole lot of that here.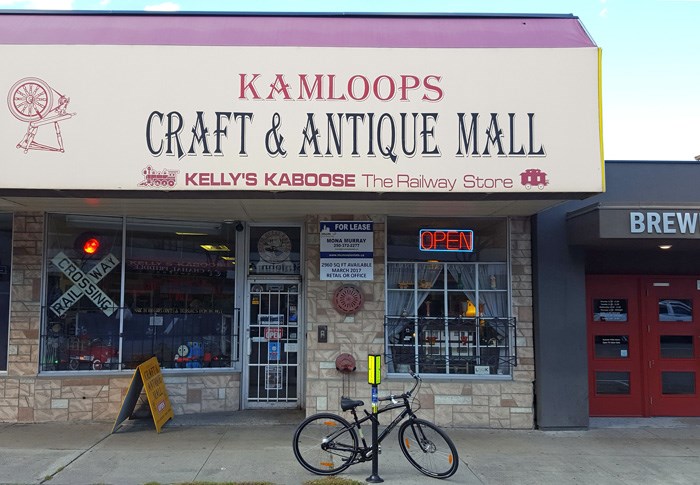 I walked away with all of the decades-old BC collectibles you see below for a mere $24.00! $4.95 for the Expo 86 plate. $7.95 for the Century Sam coffee mug, which has a character created for the 1958 BC centennial repurposed for Canada's centennial in 1967 (I DIDN'T EVEN KNOW THIS THING EXISTED). $5.95 for the 1967 stainless cheese plate with Canada's Centennial branding. Lastly, $4.95 for the Barkerville beer glass from the 1960's. Amazing deals!
One of the evenings brought a block party in the area surrounding the Red Beard Cafe on the North Shore of Kamloops, just across the Thompson River from downtown. It was a winding ride through a riverfront park, and mostly separated from the traffic.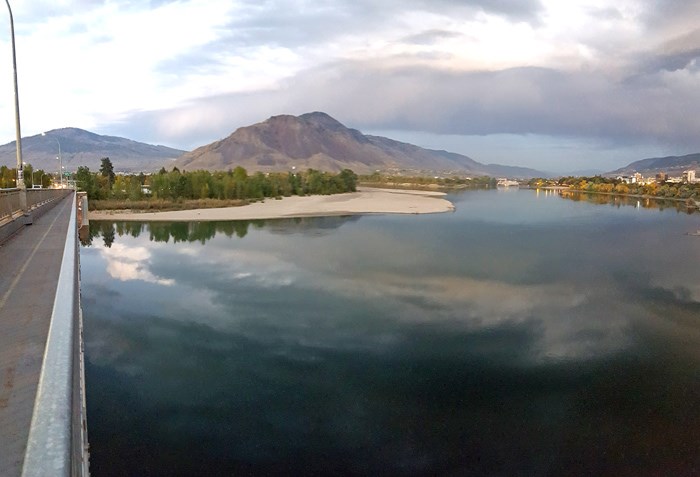 When you got there it was obvious that this was a bike and beer festival; they sold out the 650 tickets and it seemed that most people rode there. Stand out breweries in attendance included Four Winds from Delta, Cannery from Penticton, Category 12 from Victoria, Three Ranges from Valemount and Red Collar from Kamloops.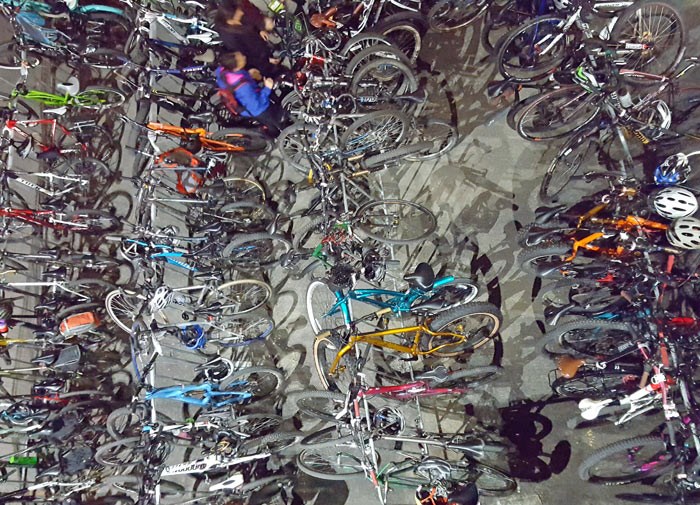 The party was larger than I expected; they had a stage where bands were playing, food trucks, 10 BC beers pouring and, yes, they had a freakin ferris wheel! How cool is that?! Vancouver beer festivals are going to have to up their game.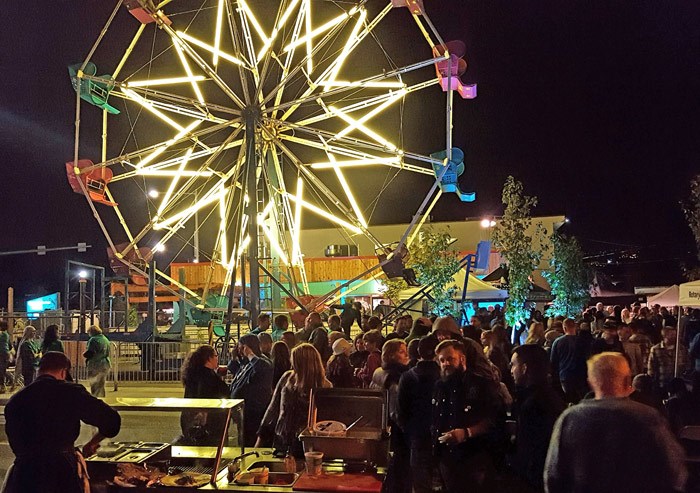 The night after the block party there was a prohibition-style party held at a venue called The Rex. If the Model T parked outside wasn't an indicator of how serious the theme was being taken, almost everyone was wearing 1920's party garb. 15 breweries were in attendance with special casks they had brewed, and they were all paired with a local restaurant for a night of wonderful drinks, food, and costume-inspired good times.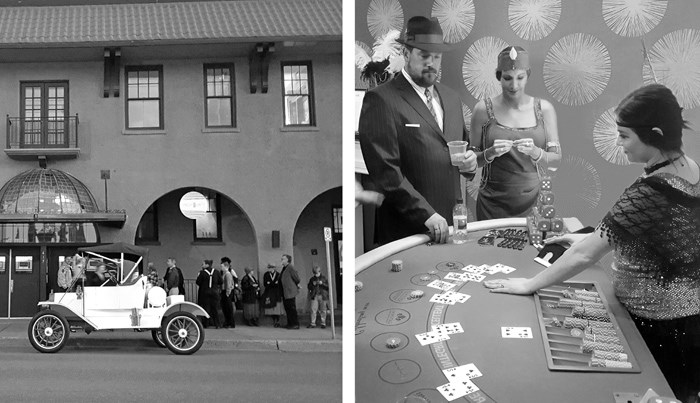 There were so many events happening over the span of the weekend that I wasn't able to attend them all, but the farmers market was one I wasn't going to miss. Markets in smaller cities like this are always a treat because they feel less glossy than the ones in Vancouver. There's a realness in seeing an elderly farmer open the back of his trunk and pull out a few baskets of various vegetables he's grown and sell them for an honest price. This particular market took over an entire block for local farmers to sell their latest crops, for wineries and bakers to offer samples and for crafters to sell their wares as well. At the very end of the block was a first nations booth serving bannock, which was a wonderful treat to take in before heading right next door to the beer garden.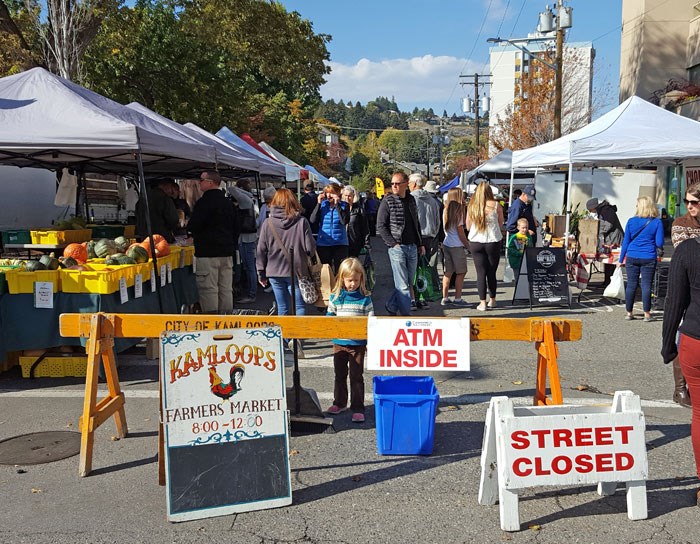 One of the vendors at the market was selling fresh hops that he had grown, for hobby brewers! They're harvested once a year so he says he's able to hit only a couple of the farmers markets each year with them, and that the local brewers eat them up.
I capped off my weekend at the beer garden with one of my favourite beers in the province: Fernie Brewing's What the Huck. It's a wheat beer with huckleberries and although I have a mild wheat allergy I throw caution out the window simply to enjoy this wonderful craft creation.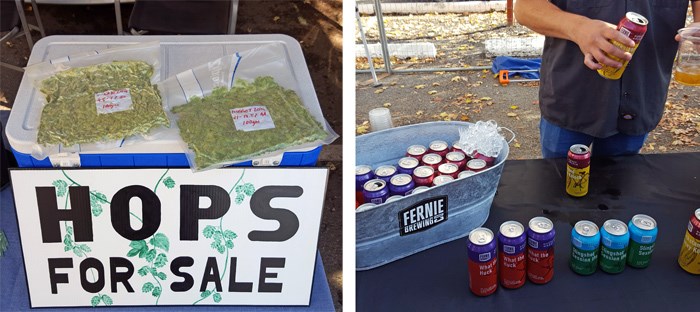 Thanks for coming along on my festival adventures this summer and fall! See you next season.
In the meantime, for more info on festival and event ideas around the province head to ExploreBC.ca/events!