Like the House of Dosas on Kingsway & Knight, you've probably driven by the CHILLI PEPPER HOUSE quite a few times in your Vancouver lifetime. Its on the North East corner of Kingsway & Rupert and for those who like Chinese, Indian, Thai, Malay, etc. food, Chilli Pepper House offers a familiar but unique twist on standard Chinese fair by mixing the dishes up with Indian spices and ingrediants.
This style of Indian flavoured Chinese food at Chilli Pepper House (and also Green Lettuce @ Kingsway/Victoria) is said to come from the Hakka Chinese community in Kolkata (formerly Calcutta) though some of my Indian friends also say that many Chinese restaurants across India do em in similar fashion.
Read more Indian/Chinese food HERE
CHILLI PEPPER HOUSE
"A Source of Excellent Spicy Food"
3003 Kingsway, #1
Vancouver, BC V5R 5S6
Tel: (604) 431-8633
CHICKEN & VEGGIE PAKORAS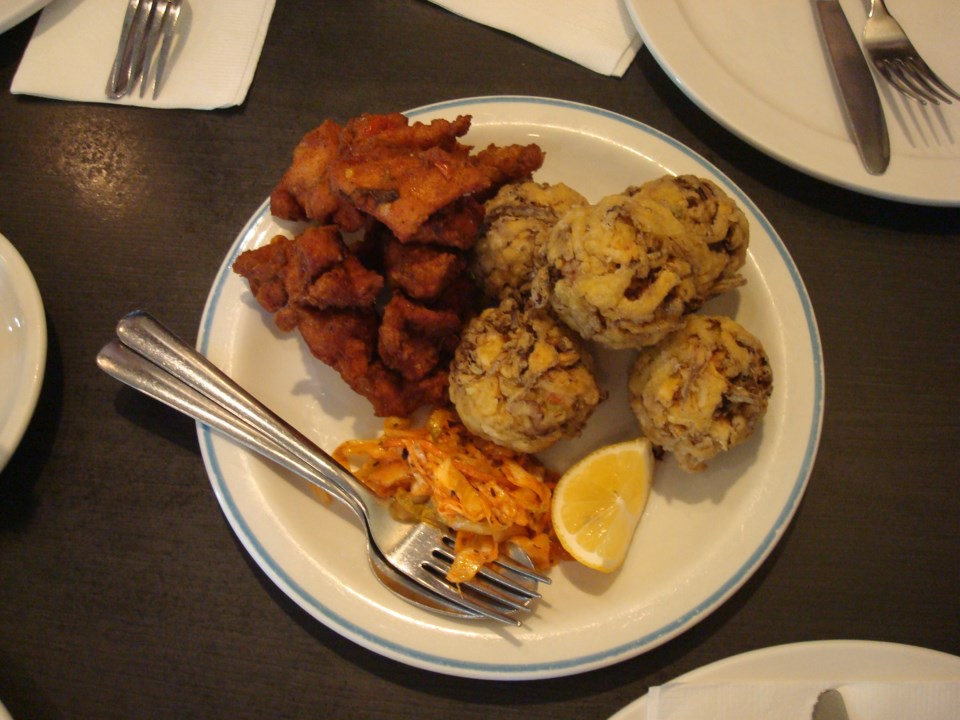 LAMB CURRY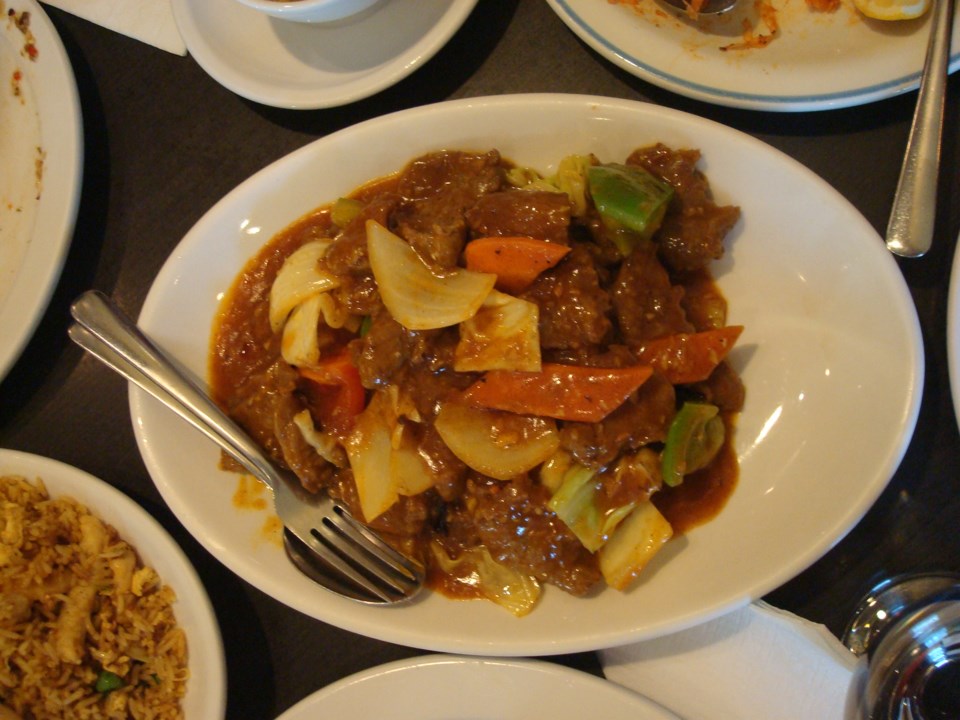 MASALA FRIED RICE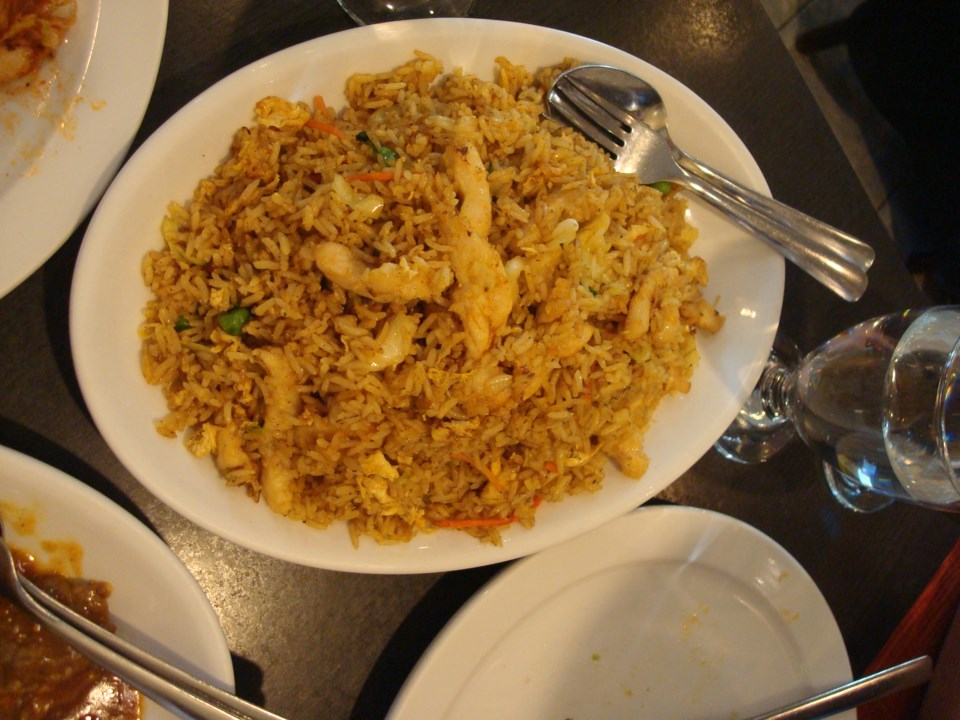 HOUSE SPECIAL OKRA & CAULIFLOWER