Heading to the Comox Valley to write about the 10th annual BC Shellfish & Seafood Festival was one of the most pleasantly surprising assignments I've ever been given. I knew the area for its shellfish farms (oysters in particular), but attending this ten day celebration of food opened my mind up to why I should keep coming back to this festival (and this area!) again and again in the future.
The festival happens over ten days in the Vancouver Island towns of Comox, Cumberland and Courtenay. You can take tours of local seafood aquaculture facilities, go out on boat cruises, attend more than 30 different events, and enjoy special menus at a a number of local partner restaurants (check out the full guide here). This photo below was shot while I was on a tour of Fanny Bay Oysters' production plant where they shared the process of how an oyster goes from being a near-microscopic shell to a shuckable morsel on our plates.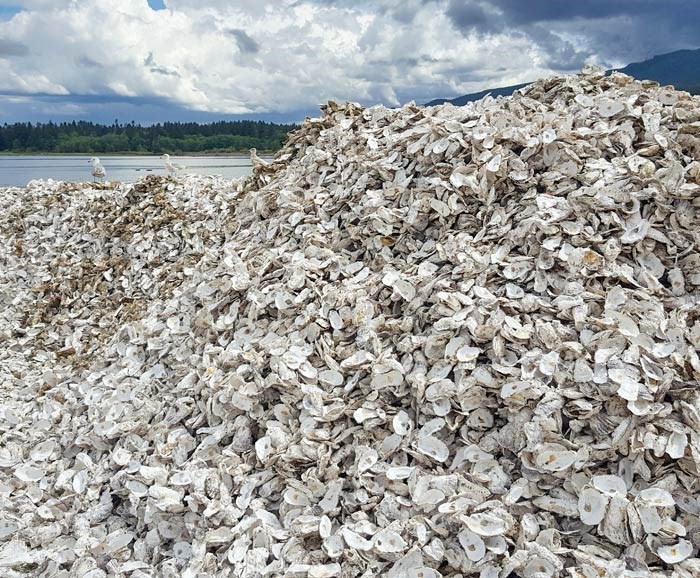 It was tough to whittle it down but I've put together this list of 12 of the best things I ate and drank during the festival...
1. Halibut at Locals
Locals Restaurant is run by a husband and wife team who pride themselves in sourcing local, sustainable ingredients for their dishes. Located in a 1938 heritage property called the Old House in Courtenay (adjacent to the Old House Hotel & Spa) the experience of dining there couldn't be rivalled, which is partly why I put this dish as number 1 on this list. The other reasons are clear in the photo below; fresh Vancouver Island halibut with locally harvested sea asparagus, other local vegetables, and squid ink pasta, from their special festival menu. I dream of this type of meal.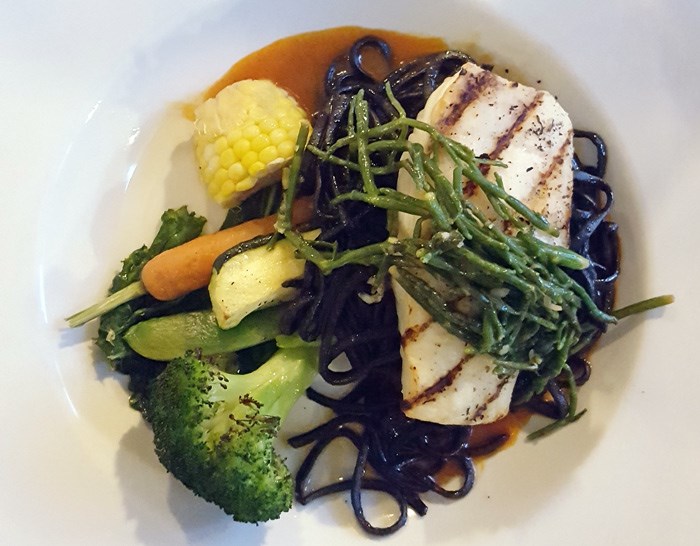 2. Scallops at the Comox by the Sea Festival
The marquis event of the Festival is the Comox by the Sea Festival, and it is not to be missed. Interactive displays where kids can handle all types of shellfish, tons of booths, and plenty of food and drink being prepared on stages by BC's top chefs. This scallop dish was prepared there by Chef Garret Schack of Vista 18 in Victoria. I also saw Vancouver's Quang Dang and Tojo prepare some fishes in front of large crowds.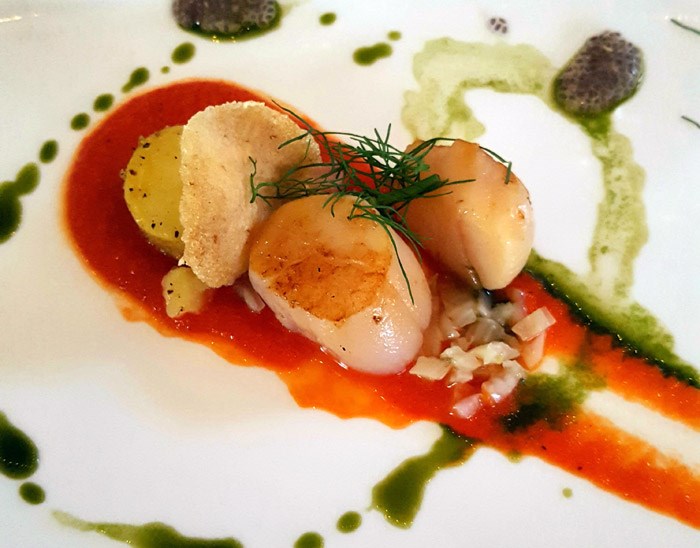 Not only are there food demos, drinks and family activities but the location is tops. Below is the view from the venue (a sweet heritage park) at dusk!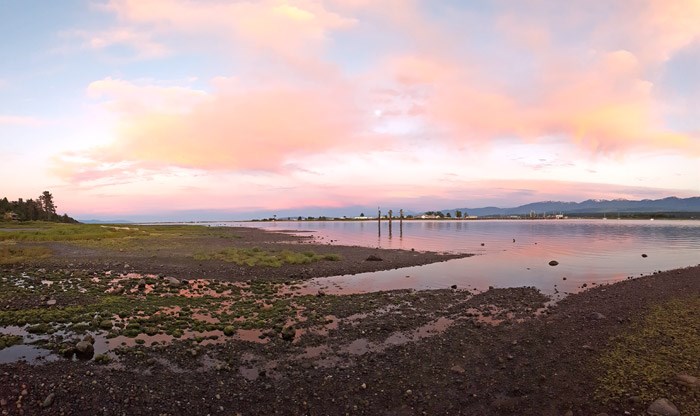 3. Cumberland Brewing's E.S.B.
Beer tourism is a real thing, and the growlers I bring back from my road trips around our province are proof of it! All the local breweries took part in the festival including the tiny operation at the Cumberland Brewing Company (or the "CBC" as they're known locally) who produce a decent range of beers (my favourite being their E.S.B.), they have an outdoor dining room that opens at noon and they do a weekly cask night where their brewmaster brings experimental magic to the locals and tourists alike. They also support a local fundraising effort called the Cumberland Community Forest which is trying to raise enough money to protect a stand of local forest that's going to be logged. When you're done at the CBC walk up the street to the Cumberland Museum to learn all about the history of the area and Vancouver Island's infamous labour organizer Albert "Ginger" Goodwin.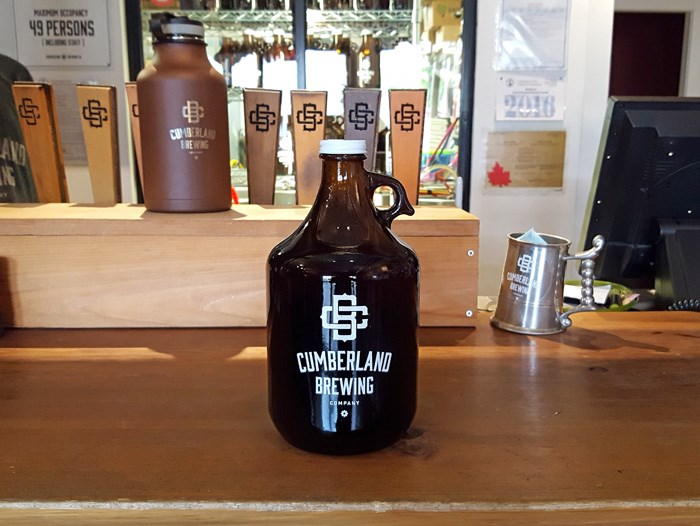 4. Forbidden Brewing's Pilsner
Located in a strip mall in Courtenay, what the outside appearance of Forbidden lacks it more than makes up for as you walk in the doors, with artwork from locals adorning the walls and a fine pilsner pouring from their taps. At a time when most craft breweries can't keep up with the demand for their product not many of them take the time to produce this type of beer; it takes longer to brew than most other varieties and is therefore known to hog up valuable tank space. These folks are doing it right and are definitely worth a visit. Oh, and of course this pairs nicely with freshly shucked oysters!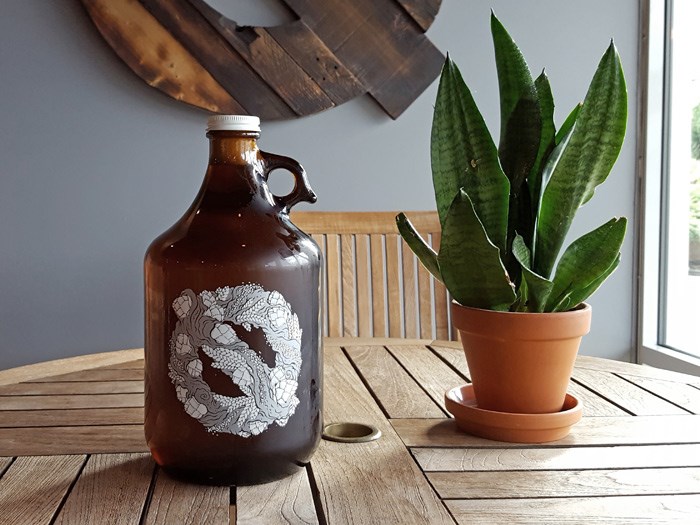 5. Gladstone Brewing's IPA
Last but not least on the craft beer section of this list (you may have scrolled past this section if you're not into beer tourism, and that's okay) is Gladstone. Sharing their space with a pizza kitchen, they deliver a classic IPA that goes down well... with oysters. Ha!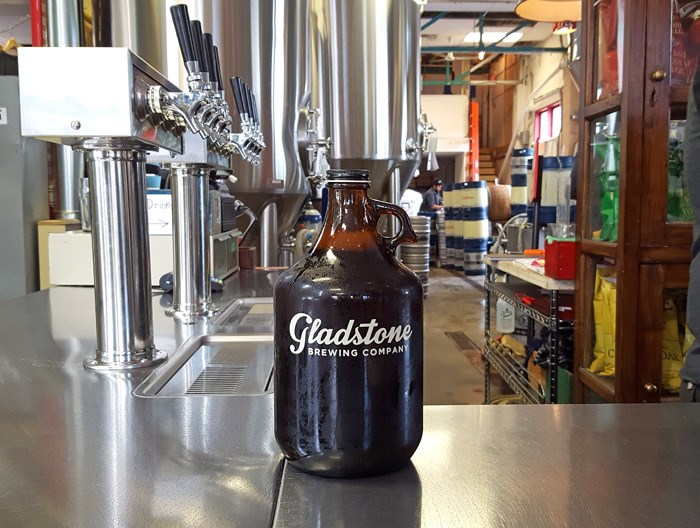 6. Fanny Bay Oysters
Fanny Bay has been operating since the 1980's and to my knowledge is the biggest name in oysters on the island. I had dinner with the Guinness World Record holder for shucking, Shucker Paddy, and he told me that people ask for Fanny Bay oysters by name at his restaurant in Toronto, and that they ship internationally because they're known for their quality.
You can buy them whole, shucked or smoked from their seafood shop that's located just up the street from their processing plant. They also just opened up an oyster bar on Cambie near BC Place in Vancouver, bringing a little bit of the Comox Valley goodness to our city.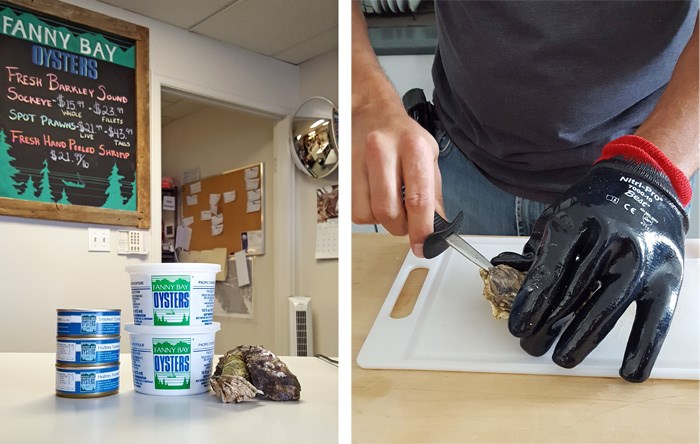 7. Seafood enchilada at the Blackfin Pub
Snapper, salmon, shrimp and (loads of) cheese are a few ingredients I never would have thought to put together, never mind be raving about. But this dish at the Blackfin Pub is a MUST TRY when you're in Comox, not because it's odd but because it is somehow - almost magically - a perfect balance of a mexican dish and local seafood. I paired it here with another fine Vancouver Island pilsner, from Hoyne Brewing, which they have on tap. The full list of restaurants participating in the festival can be found at BCSeafoodOnYourPlate.com.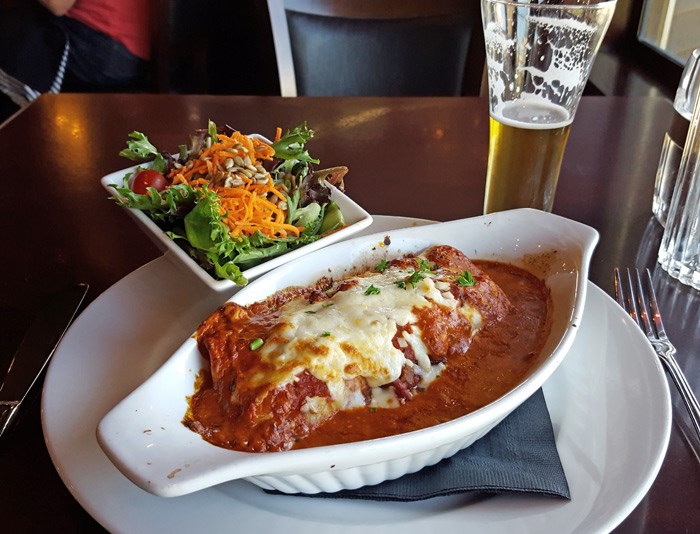 8. Smoked tuna sandwich made with all local ingredients
The Comox Valley Farmers Market is a dream come true if you're looking for all local ingredients for a sandwich (or any meal really). I stopped by the Estevan Tuna Co booth and bought some smoked canned tuna, Eat More Sprouts for their deli sprouts, Natural Pastures for their buffalo milk mozzarella (!) and Willovic Farm Bakery for their last loaf of sourdough.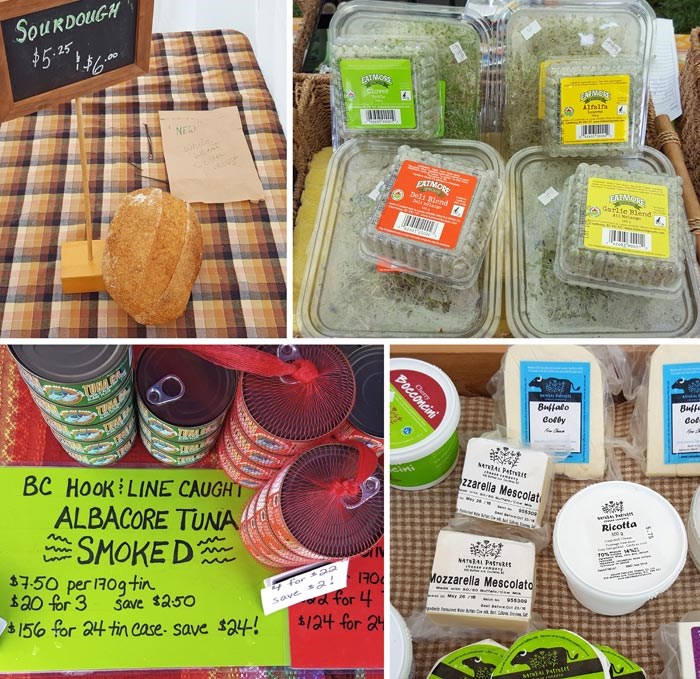 Take it back to your hotel, do some quick slicing and voilà!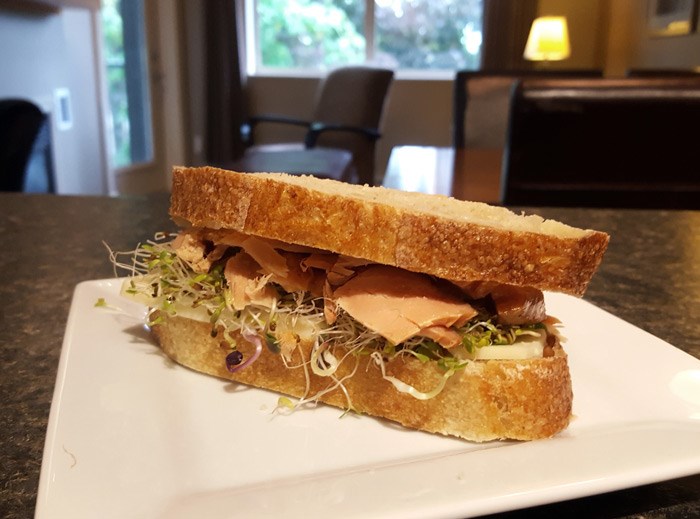 9. Coffee liqueur made from honey
Another discovery I made at the farmers market were the creations from Wayward Spirits, a Courtenay distillery that crafts vodka and other alcoholic treats out of honey. Mead spirits! I picked up their Depth Charge which is a refreshing take on coffee liqueur; containing local espresso, their mead alcohol and cocoa nibs it's not nearly as sweet as what you may be used to in this type of spirit. Put an ounce in your coffee and, if you feel inclined, sweeten to taste.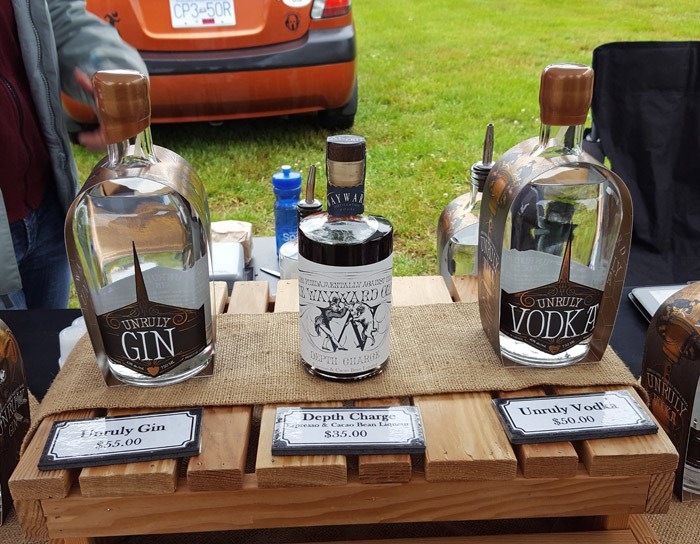 10. Geoduck and/or sea cucumber
Both of these (outwardly repulsive!) sea creatures are harvested near the Comox Valley and I can hardly recommend eating them as I didn't find them on any menus there, but if you're there during the festival (next summer) they're sure to be served up at the marquis event, the Comox by the Sea Celebration.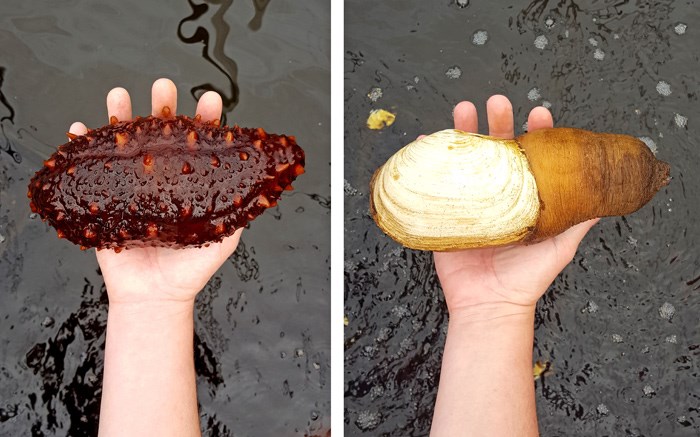 11. Crabs!
On your way out of town pick up some live crabs to bring back to the city. I grabbed 2 of these guys from Fanny Bay Oysters' shop, at a price you won't see often in the big city.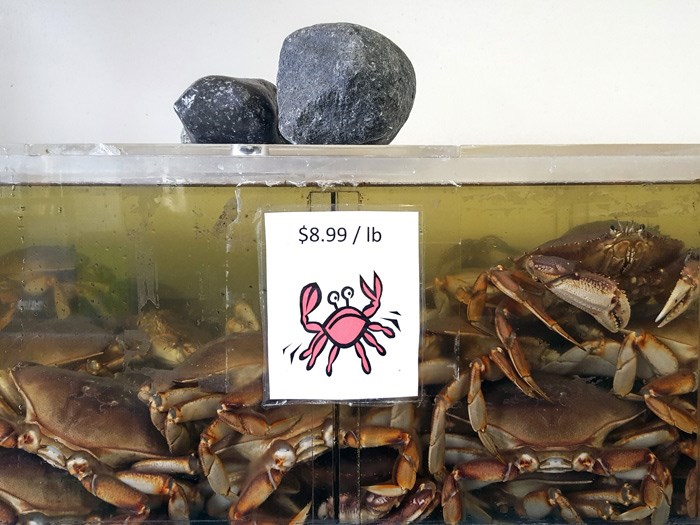 12. Don't forget to look up
This feature was focused on food and drink but I also recommend exploring the natural beauty as well as the industry of the Comox Valley. You're surrounded by the culture of shellfish, aquaculture and its people, and the oceanfront nature that exists here is as big of a draw as anything. Explore it all!