Vancouver's micro-distilleries are exploding onto the local food and drink scene, providing hip tasting rooms and cocktail lounges as well as some of the best pricing for handcrafted cocktails in the city. These micro-distillery cocktail lounges are the perfect spot to get into the spirit(s) of the holidays. Stop in for after-work drinks, before heading out for a night on the town or plan a Vancouver holiday "spirit" distillery tour.
While tourists have flocked to this micro-distillery located on Granville Island, Vancouverites are only beginning to discover the charms of this cocktail tasting room which boasts a 110 year old antique bar. Liberty Distillery is the perfect spot to enjoy holiday cocktails and the magic of Granville Island at Christmas time.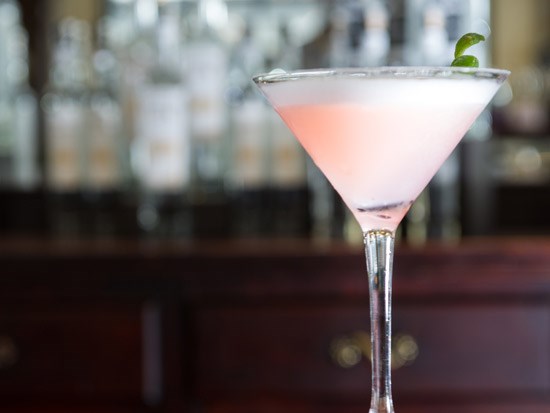 Liberty Distillery specializes in locally made artisanal vodka, gin and whiskey. Try a tasting flight of three spirits for $7.50 or individual tastings for $2.50. There are over eight handcrafted cocktails to choose from starting at $8.00 as well as the daily special for $6.50. The blast of the authentic steam whistle signals the start of Happy Hour which runs Monday to Thursday from 3pm to 6pm serving up $6.00 cocktails.
1494 Old Bridge Street. (on Granville Island)
604-558-1998
Mon-Sun: 11am-8pm
The Long Table Distillery is located between Yaletown and the West End in a converted industrial warehouse space anchored by a spectacular long table made from a single slab of Sequoia redwood. Open for tastings only during the week, the Long Table Distillery celebrates their popular G&T Fridays from 4pm-9pm and cocktail Saturdays from 3pm-9pm. For gin lovers this neighborhood watering hole is a must visit.

Try a tasting flight of three gins or choose your own selection of three spirits for $5.00 and see why this micro-distillery has already racked up some serious awards. Long Table distillery took home a gold medal for their Cucumber Gin and silver medals for their London Dry Gin, Texada Vokda and Langbord Akvavit at the 2015 World Spirits Competition, the most respected spirits competition in the world.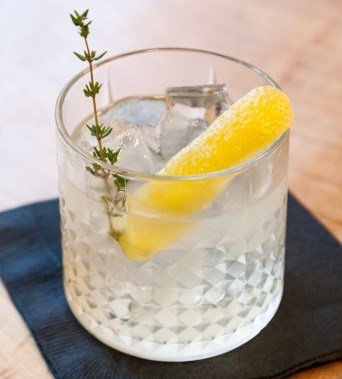 G&T Fridays celebrates Long Table's small batch gins and Cocktail Saturdays showcases handcrafted cocktails made from recipes provided by some of the city's best bartenders. Cocktails starting from $8.00.
51 Hornby St
604-266-0177
Wed & Thurs: 1pm-6pm, Fri & Sat: 1pm- 9pm.
Located in a converted motorcycle garage, Odd Society Spirit's tasting room and cocktail lounge has become East Vancouver's "it destination" for artisanal cocktails as well as the unofficial waiting room for nearby busy restaurants Kessel & March and Bistro Wagon Rouge. Artwork for their labels as well as the fabulous painting above the bar are created by local artist, Shwa Keirstead and reflect the welcoming and cool vibe of this East Vancouver small-batch distillery.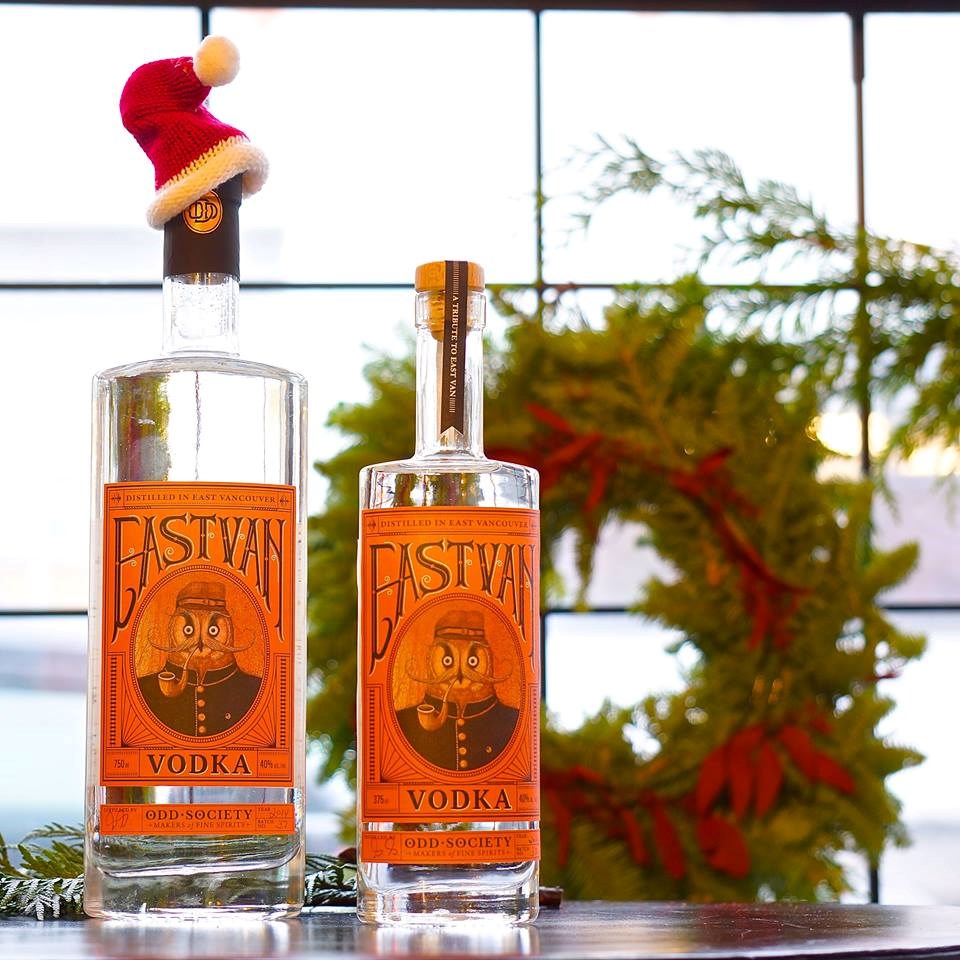 Odd Society Spirits current portfolio includes vodka, gin, cassis and their just released "moonshine" whiskey, all made from locally sourced BC ingredients. Their award-winning and best-selling East Van Vodka, which distiller Gordon Glanz calls "a whiskey lover's vodka", is named as a tribute to East Vancouver. Their newest release, Mongreal aka "white whiskey", harks back to the days of prohibition when whiskey was sold in it's pure form and not aged. Not to be missed is their outstanding Creme de Cassis which when added to champagne makes a Kir Royale, the perfect cocktail to toast the holidays.
Try a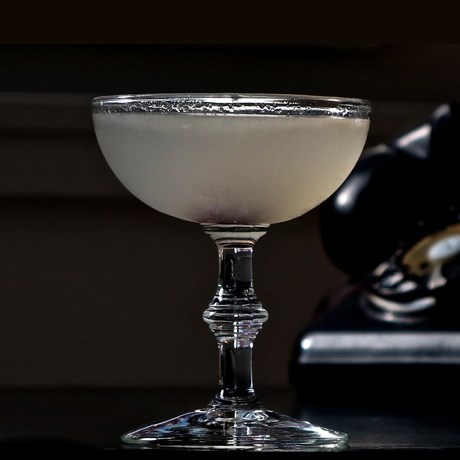 tasting flight of three spirits for $7.00 or enjoy their eight feature cocktails starting from $9.00 as well as blackboard specials created by head bartender, Kylie Bartlett. Happy Hour runs from 3pm-6pm on Thursday and Friday with  selected cocktails for $6.00.
1725 Powell Street
(604) 559-6745
Thurs: 1pm-7pm. Fri & Sat:1pm-11:00pm. Sun:1pm-6pm.
For a holiday "spirits" micro-distillery tour: use public transit, appoint a designated driver, taxi-hop, or splurge and hire a limo. By public transit: meet at The Liberty Distillery on Granville Market. Take the aquabus from Granville Market to Hornby Street and it's a five minute walk to the Long Table Distillery. Then head to the Granville Street at Drake Street bus stop, a seven minute walk. Take either the #004 or #007 for a 30 minute bus ride to the Powell and Commercial Street bus stop, which lets you off at the front door of Odd Society Spirits. (*Please see above for distillery hours.)