It's always annoyed me how excited people get when they see a line up...'hey...what's this about?  It must be something good if everyone is in line....'  The real sad thing that the best snarky comment I have is...'Yeah...I bet they're giving away free money!'  To me that's so asinine....free money.
Well free slurpees are better than free money cause it saves me from having to take the free money and spend it on slurpees, which I'm going to do anyhow.
Canada consumes on average 30 million slurpees a year.....and because of this, 7-11 is awarding us with free slurpees on, you guessed it July 11th.  I say we all get slurpees and go the art gallery and protest.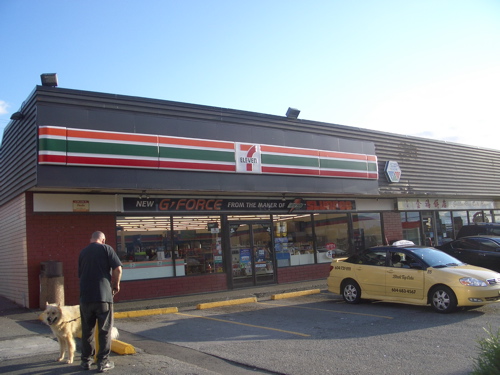 It's going to be mayhem here......