It's the most wonderful time of year! No matter what you celebrate, there is probably some reason you're doing a little gift shopping these days. If there is someone in your life who loves food, here are a few very Vancouver ideas.
What to get if they love cooking
If you're shopping for someone who loves to get in the kitchen, you can go a couple of routes. There are a ton of Vancouver restaurants that have their own cookbooks, but new this year is a beautiful celebration of one of the city's premiere dining destinations, St. Lawrence. Called Where the River Narrows, this is a gorgeous giftable tome, even if the recipient only devours its words and images.

Obviously, home cooks will love ingredients and tools, and we have several shops in Vancouver that can help you out. You can roam the stalls and shops of Granville Island, or head right to Gourmet Warehouse, the mecca for culinarians. Put together a basket or go for a gift certificate - options abound.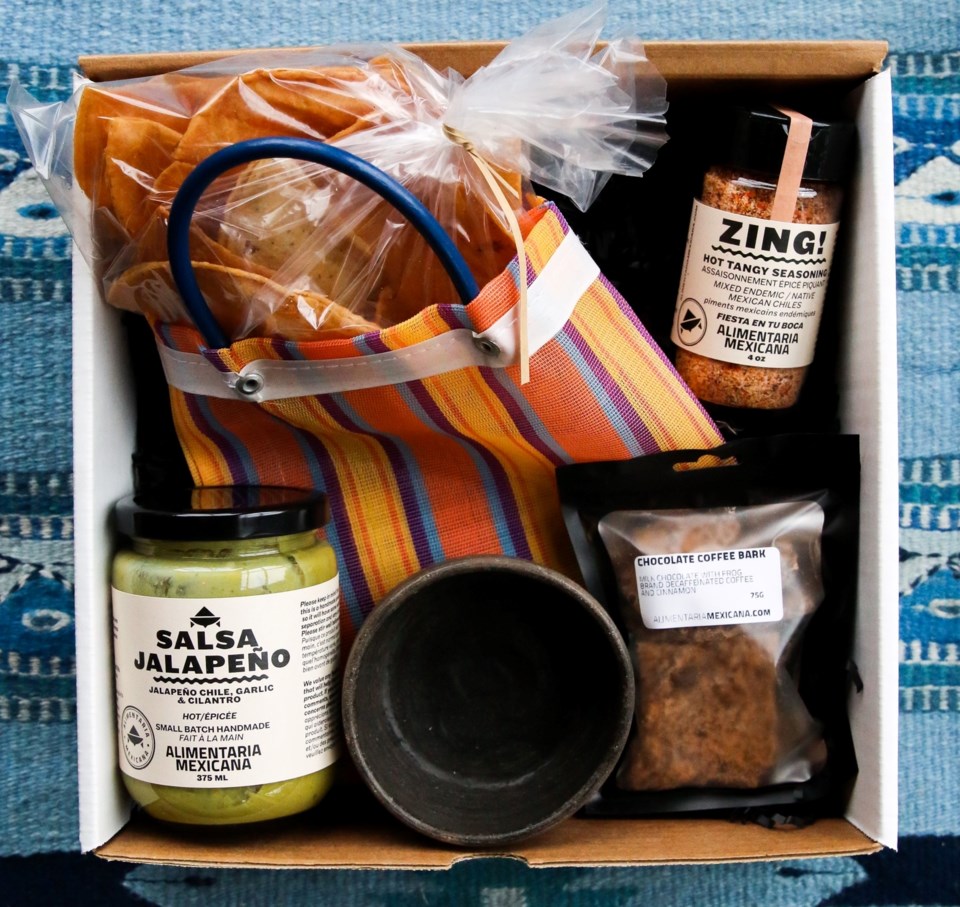 And speaking of gift baskets, this is their season! If you're crafty you can curate and build one that's just right for whoever you're buying for, but you can also lean on the pros. Since the pandemic, there's been a proliferation of local restaurants and cafes adding packaged items (think sauces, seasonings, and the like) so many of the city's top spots have gift items sort of built-in - maybe they'll love a gift set of sauces from Anh and Chi, or some hot cocoa mix from Livia - or head to Alimentaria to get a basket made of goods from their in-house mercado of imported Mexican items or Flourist for top-tier ingredients.

Spots like Oh Carolina, Collective Goods, and Caffe La Tana all have markets, perfect for this kind of shopping, too, or check out the newer Preservatory shop and toast bar in the Granville Island market for jams and preserves. Stop by Northern Bars while you're there - they have the most incredible artisanal Nanaimo Bars that come in beautiful packaging that would make a great gift.
Give something they can do: Experience gifts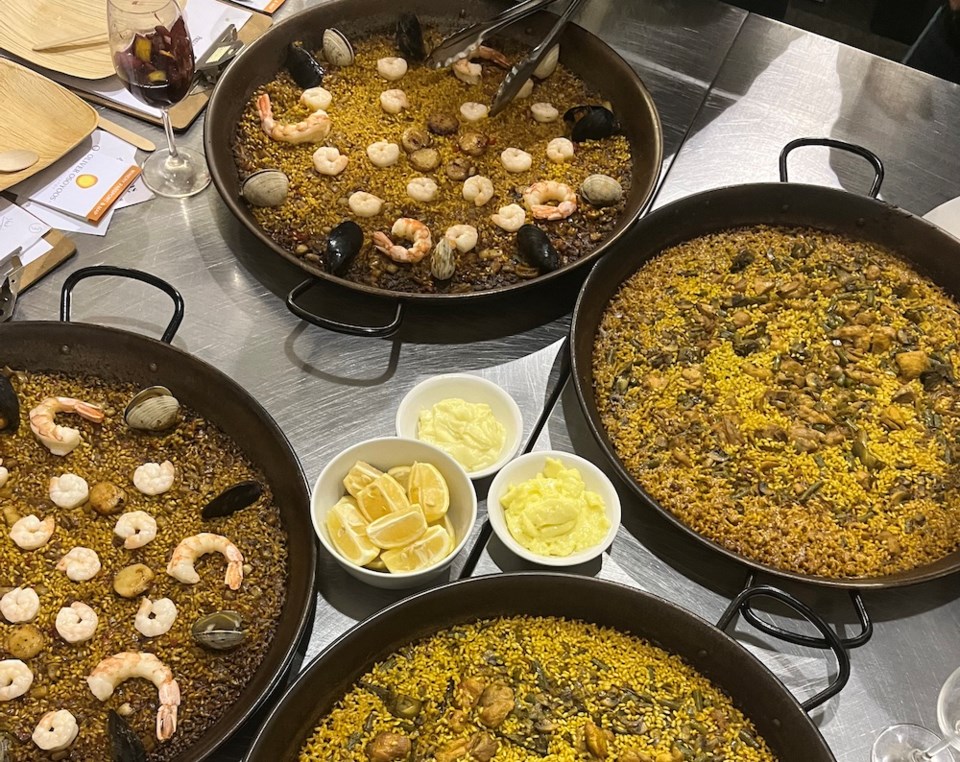 Not much beats a hands-on experience. Consider gifting event tickets (Dine Out Vancouver 2023 is on sale, as is the Vancouver International Wine Festival, and Vancouver Cocktail Week), or there are classes and workshops, like the one I got to check out recently for the Paella Guys, that can be so much fun. Think of somewhere like Dirty Apron for a cooking class, or, if it's a young foodie, Little Kitchen Academy for kids.

Another kind of hands-on experience would be tours, which Vancouver has in spades. There's the Underground Donut Tour, Vancouver Foodie Tours, and Chew On This Tasty Tours, just to name a few.
Give the gift of going out for a great meal
Restaurant regulars are easy to shop for if you don't mind giving something with a clear dollar value. Gift cards to local restaurants make wonderful experience gifts for just about anyone. And it's not just the big chains that do gift cards - the small indie spots will go them, too. So while you surely can grab a card for Cactus Club and the like, you can also support your favourite small biz, too. Some gift cards come with a little incentive this time of year; case in point, Kitchen Table's award-winning restaurants (Ask For Luigi, Carlino, Pourhouse) have a promo on right now where you get a little if you give a little - win, win!
If you're gifting a meal out to someone to a restaurant that might not have printed certificates or plastic cards, don't let that stop you from giving the gift of a great meal. You can get creative and make your own "certificate" and give them cash to cover the bill.
The next round's on you...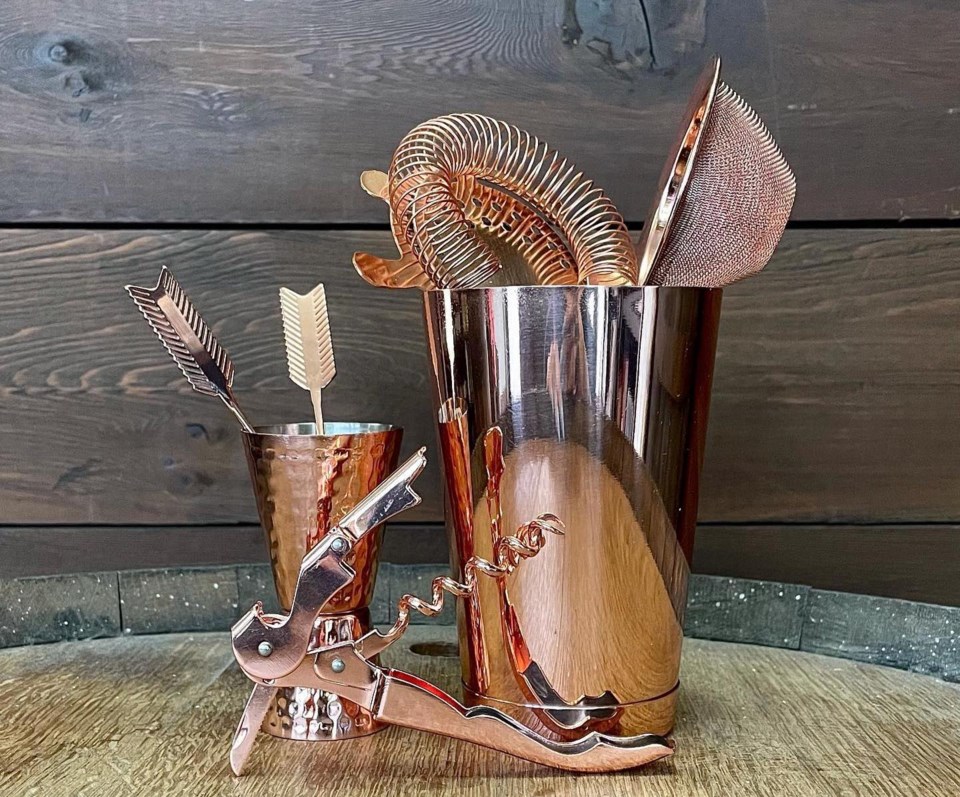 Home bartenders might love locally-made spirits from popular distillers like Odd Society, bar ingredients like bitters (Ms Betters Bitters is Vancouver-based), or hit up The Modern Bartender on East Pender for bar gear. Cocktail fans may also want to dive into former Vancouver mixologist Lauren Mote's new book A Bartender's Guide to the World, which is full of stories and recipes.

Know what your recipient likes to drink? Coffee lovers will appreciate good locally-roasted beans (this is me, I want this above booze all day any day!). Head to spots like Neverland or Silk Road if you're buying for a tea lover. And, if it's booze they want, come on, we all know B.C. is home to some wonderful craft brews, wines, and spirits; let an expert guide you to a great pick at a wine shop, brewery, liquor store, or specialty spot.