In case you were wondering where to find $200 watermelons in Vancouver, they're right near the checkout counter at Urban Fare in the Olympic Village. Right in front of the $1.49 Stride gum.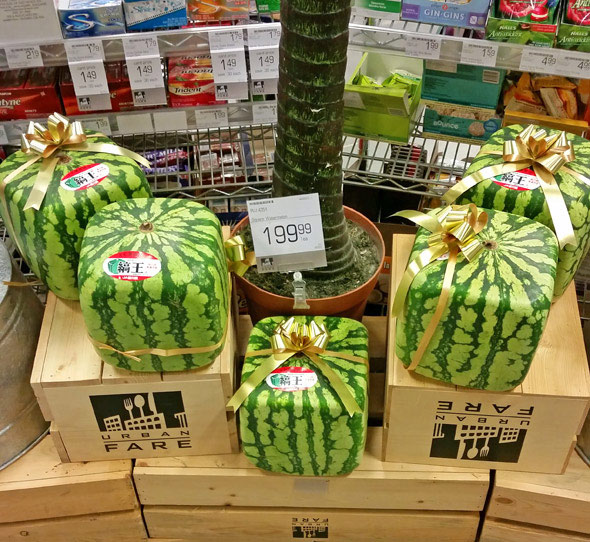 Every year they bring these in to their locations and I always wonder if it's simply a way to get people talking - ala "OMG DID YOU HEAR URBAN FARE'S SELLING SQUARE WATERMELONS FOR $200?!" - or if there's actually a market for insanely priced novelty fruit in this city of ours.
Either way, this is what $1,000 worth of watermelons looks like!