As an added example of Vancouver possibly being the best single city for pan-Asian food and in addition to Jef Choy's recent T&T post as well, check out the T&T food court at the Metrotown location. Most T&T markets do have food courts with ready to go, take out food but I think the Metrotown location might have the biggest food court of them all. Here, you name it from Asia, you can take it out: dim sum, sushi, onigiri, vietnamese subs & salad rolls, bubble tea, a whole slew of cold cuts and packs (like the peppered clams, spicy jelly fish below and other items across diff Asian cuisines), and best of all: the T&T answer to the burrito, donair, etc - the STICKY RICE WRAP.
Here, not for the $3.49 as the sign in the pic says but $2.99 according to my receipt, you can pick 4 items (selections pictured below) and they all get rolled up in sticky rice. The wrap itself is just as filling as the aforementioned burritos & donairs as well. The cold packs serve well for side dishes for home cooked meals too. Now, each item on its own may not measure up head to head to what's available in the old countries but its the diverse cross-Asian selection is what's uniquely available here. Aside from T&T, a true pan-Asian Super Store (where you can get Chinese, Japanese, Korean, Filipino, Vietnamese, Thai, Malay groceries), we also have the FUJIYAS (Japanese market) and H-MARTS (Korean).
SUSHI & JAPANESE STUFF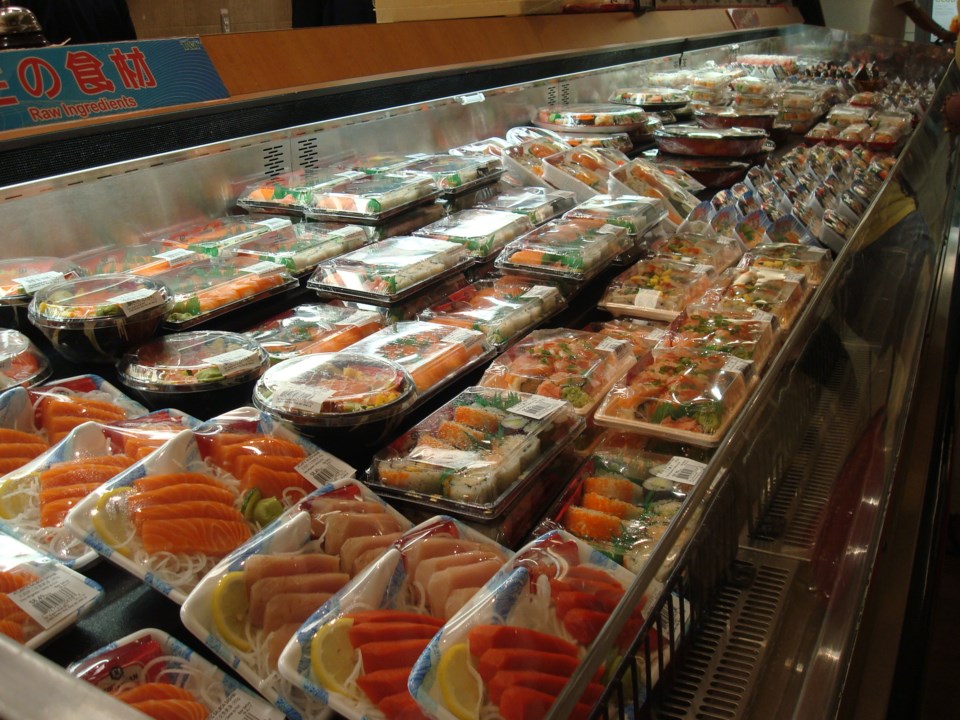 HOT PACKED MEALS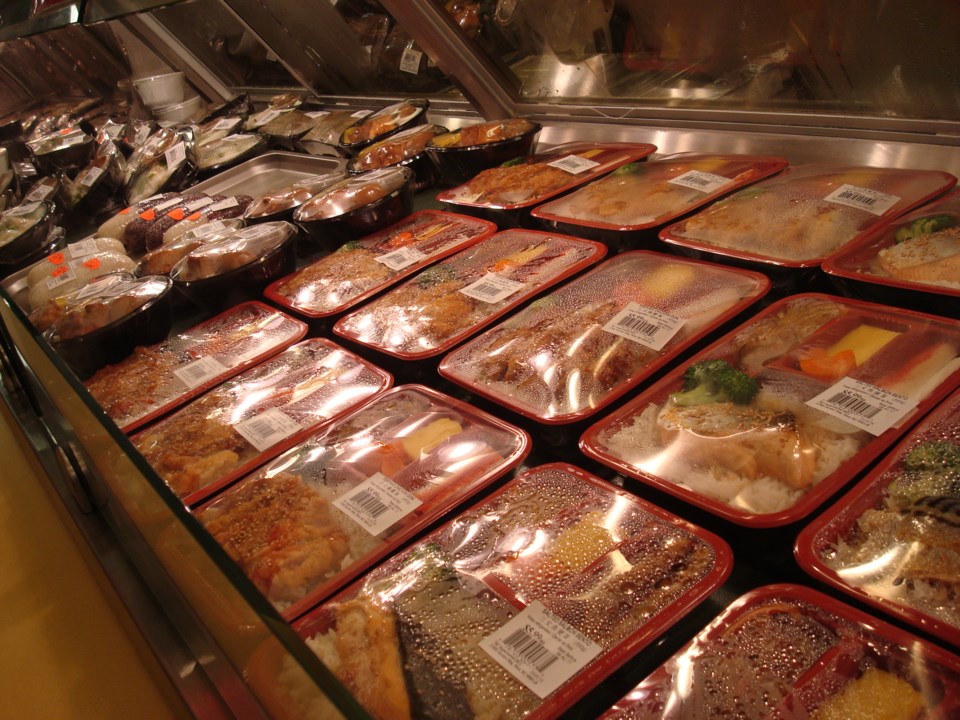 COLD CUTS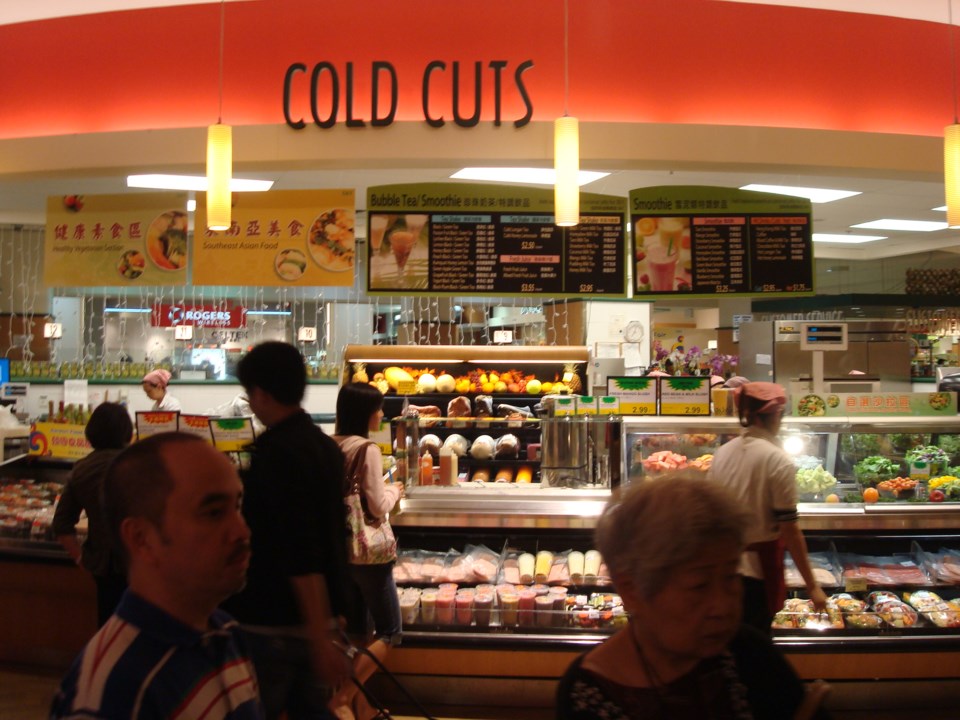 ITEMS TO CHOOSE FOR STICKY RICE WRAPS (you can chose up to 4)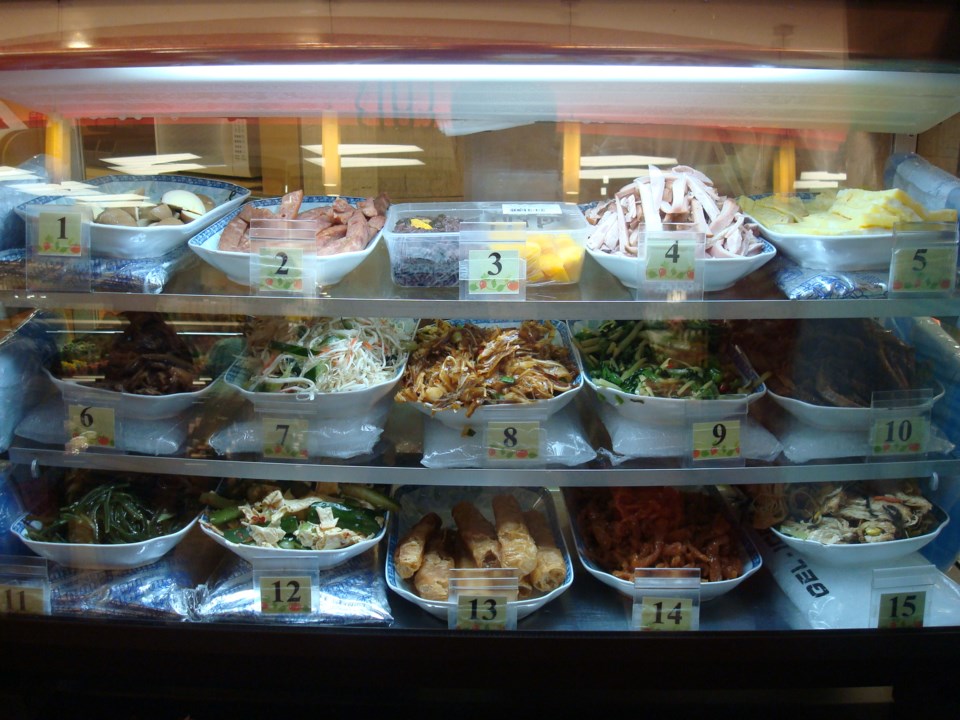 STICKY RICE WRAP ITEMS SELECTED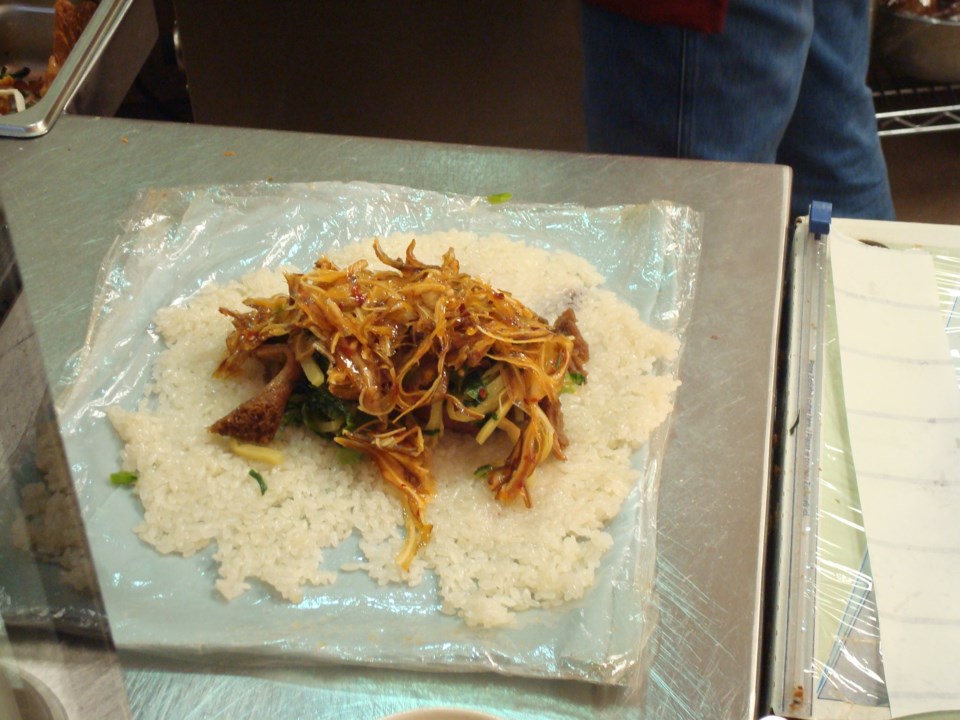 THE ROLL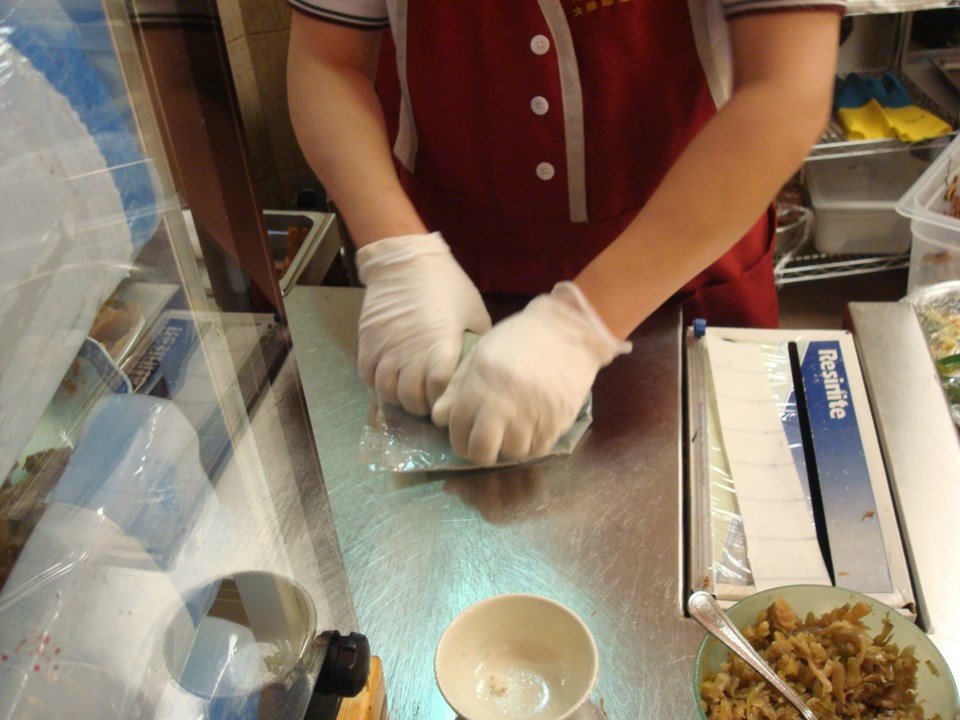 THE SELECTED CONGREGATION AT HOME:
Top row (L-R): Crab korokes (croquettes), Peppered clams, Spicy jelly fish
Bottom row(L-R): Bulldog sauce for the korokes (also available @ T&T), the Sticky Rice Wrap baby!