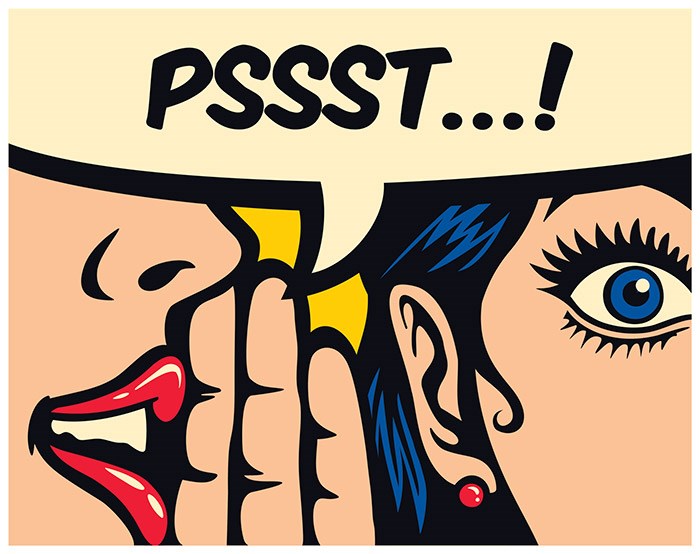 Our spies are working overtime to keep up with all the new breweries opening every month in B.C. The craft beer revolution shows no signs of slowing down
Another Beer Co. - New Westminster (Summer 2018)
Sapperton used to be the brewing capital of the province, and ABC hopes to tap into some of that beer history with their new brewery and tasting room. AnotherBeerCo.com
Back 40 Brewing - Pemberton (2018)
This one has been in the works for a while, and is finally getting close. Not to be confused with Alabama's award-winning Back Forty Beer Company or Back Forty Brewery in Yorkton, Saskatchewan. Back40Brewing.com
Bulkley Valley Brewery - Smithers (NOW OPEN!)
Craft beer is coming back to Smithers in a big way, five years after the closure of Plan B Brewery. Rumour has it the Buckley Valley folks even tracked down the old Plan B beer fridge in Prince Rupert and brought it back to its rightful home. BulkleyValleyBrewery.ca
Cat & Fiddle Brewpub - Port Coquitlam (Summer 2018)
This popular PoCo pub is hoping to open its own microbrewery on site. The race is on with Northpaw to be Port Coquitlam's first craft brewery! CatAndFiddlePub.ca
Cutbank Brewery - Prince George (2019)
No location yet for this brewery, but the plan is for 15-barrel brewhouse somewhere in Prince George. CutbankBrewery.com
Electric Bicycle Brewing - Vancouver (Spring 2018)
Named after its building's former tenant, an electric bicycle manufacturer, this brewery has a 10-barrel brewing system feeding eight draft lines and six dedicated growler lines in its 50-seat tasting room. Also, grilled cheese sandwiches! Yum! ElectricBicycleBrewing.com
Fraser Mills Fermentation Co. - Coquitlam (2019)
If it grows, Fraser Mills Fermentation will make booze out of it—whether that means beer, cider, wine, or spirits. This fermentorium will be at the centre of a new 85-acre development on the site of a former lumber mill. FraserMillsFermentation.com
House of Funk Brewing - North Vancouver (Summer 2018)
This brewery is going to be focusing on the funkier side of craft beer and will be located at 350 East Esplanade—right next door to Beere Brewing Company.
Loudmouth Brewing Co. - Abbotsford (Summer 2018)
These brewers are hoping to make some noise in West Abbotsford and are already brewing at Chaos & Solace in Chilliwack. LoudmouthBrewingCompany.ca
Mighty Peace Brewing Co. - Fort St. John (Summer 2018)
Fort St. John is quickly becoming a craft beer hot spot. Mighty Peace hopes to be the second brewery in town, and has 15-barrel system ready and waiting to start brewing. MightyPeaceBrewing.ca
Northpaw Brew Co. - Port Coquitlam (Spring 2018)
Construction is underway and beer is already being brewed at nearby Foamer's Folly and Ridge Brewing Co. We're hoping it opens its doors any day now. NorthpawBrewCo.com
Pemberton Valley Beer Works - Pemberton (2018)
This farm-based family-run brewery promises terroir in their beer, thanks to locally-sourced ingredients. TheBeerFarmers.com
Rumpus Beer Company - Revelstoke (Late 2018)
We're stoked that construction has already begun on this microbrewery in Revelstoke.
Small Block Brewing Co. - Duncan (NOW OPEN!)
The Cowichan Valley's newest brewery is going to be focusing on hand-crafted British ales and will be located south of downtown on the same block as Red Arrow Brewing Company. SmallBlockBrewery.com
Smithers Brewing Co. - Smithers (Fall 2018)
This 3,000 sq.-ft. brewery—just two blocks away from Bulkley Valley Brewing—is beginning to take shape and should hopefully be up and running before the end of the year. SmithersBrewing.com
Streetcar Brewing - North Vancouver (Spring 2018)
Lower Lonsdale is quickly becoming a great place to drink craft beer. Streetcar will be the fourth brewery to open within walking distance of the SeaBus terminal. StreetcarBrewing.ca
Ucluelet Brewing Co. - Ucluelet (Summer 2018)
This brewery is turning a disused church into a craft beer shrine. The residents of Ucluelet are about to become very devout.
Vice and Virtue Brewing Company - Kelowna (Summer 2018)
V&V will be the fourth brewery to open at the corner of Richter and Baillie, joining Kettle River, Tree and Red Bird. ViceAndVirtueBrewing.ca
Wildeye Brewing - North Vancouver (Late 2018)
The Lynn Creek neighbourhood is getting another craft brewery, just down the street from Bridge Brewing, Deep Cove Brewers and Distillers and Sons of Vancouver Distillery. WildeyeBrewing.ca
The Wildwood Pub - Powell River (Summer 2018)
Formerly the Red Lion Pub, this brewpub promises innovative lagers and punk rock, which sounds like the best thing ever.
Trench Brewing and Distilling - Prince George (Spring 2018)
Trench was hoping to be open this past summer, but got caught up in red tape (a familiar story here in B.C.). TrenchBrew.ca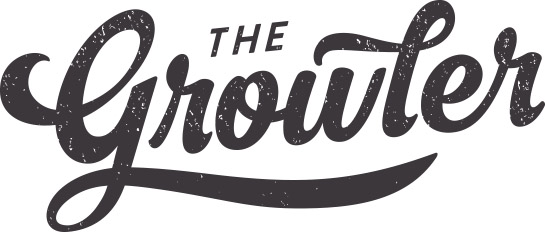 To learn more, visit TheGrowler.ca