Burgers are one of the most crave-worthy foods, and in Vancouver, we are spoiled for delicious meaty (or meatless) options.
In order to sandwich your burger-eating goals with a way to both save some bucks and do some good in the community, you'll want to get your hands on the 2022 "PattyPass."
The PattyPass was created by The Real Beef Buddies to showcase popular destinations for beautiful burgers here in Vancouver.
Launched in 2021, the PattyPass has doubled in size in its second year, featuring 13 different locations in Vancouver (and one in North Vancouver) offering pass-holders half-price burgers between May 1 and August 31. The pass costs just $15; eat all 13 burgs and you'll save approximately $70-80.
And the "do some good" part? $1 from every pass sold will be donated to the Greater Vancouver Food Bank.
Some of Vancouver's top burgers - and a few cult favourites - are featured this year on the PattyPass.
Here are the 2022 PattyPass participants:
Between 2 Buns
Blaze Gourmet Burgers
Burgerland
The Cannibal Cafe
D.I.C.E.D.
Downlow Burgers
El Guapo
Fable Diner (E. Broadway)
Fable Diner & Bar (Downtown)
The Gull
Popina
Pourhouse
Wally's Burgers
The Real Beef Buddies have a simple mission: To encourage people to go out and eat burgers at local restaurants.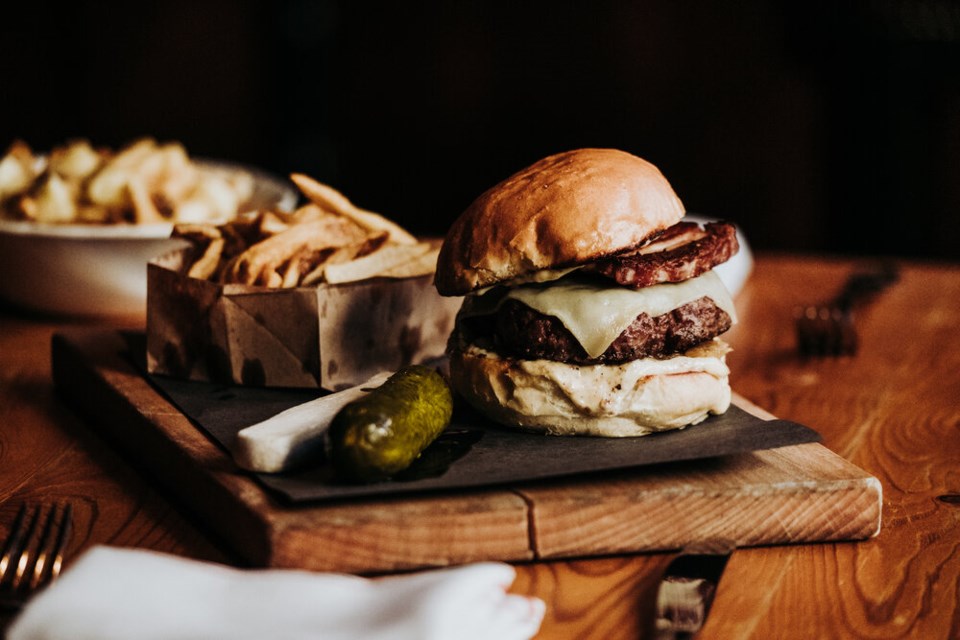 "We started The Real Beef Buddies because we love seeking out the juiciest burgs, made from the highest quality beef, created by people who truly care about their product. Our goal is to highlight local restaurants and chefs who are invested in making great burgs, and to share them with you as we find them," they explain on their website.
The PattyPass is available for purchase online now. Shipping starts April 25.