OUR LOCAL CRAFT brings you the essential deets of craft beer brewed in BC.  The art of craft brewing is one that relies on creativity, quality ingredients, and industrious people who have a passion for great beer.  So raise a glass to the beer 'round here and get to know BC's brewing community.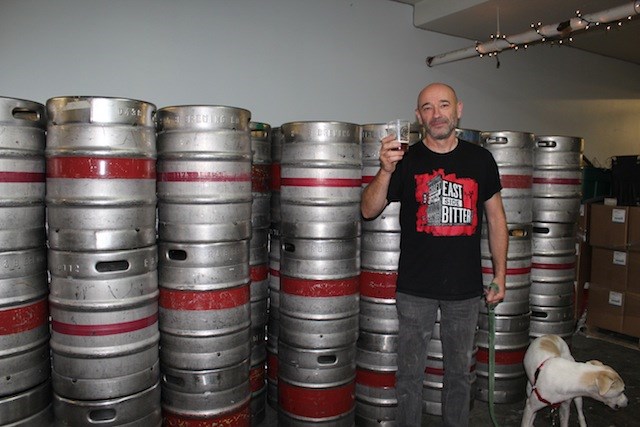 The Beer: Birra Fresca Cucumber Mint IPA, limited release – Made with the same base as their Hoppelganger IPA, this beer is a mild 6% alcohol and 50 IUBs (International Bitterness Units).
This IPA is made with 5 types of hops, but what your taste buds will really notice is the refreshing taste of 200 organic cucumbers and a half dozen bunches of mint included in each batch for an incredibly imaginative flavour combination.  The name is a take on agua fresca (fresh water), sweetened and flavored water popular in Latin countries.
The Brewery:  R & B Brewing Co.
R & B Brewing Co. is one of Vancouver's very first craft breweries, opening way back in 1997, when the craft beer market in Vancouver was all but nonexistent.  R & B has expanded over the years, but they're committed to the craft of brewing on a smaller scale and prefer to grow at a modest rate.  We chose to feature Birra Fresca Cucumber Mint IPA because it's the most unique beer R & B brews.
The People:  Friends and partners Rick Dellow (pictured) and Barry Benson (R & B).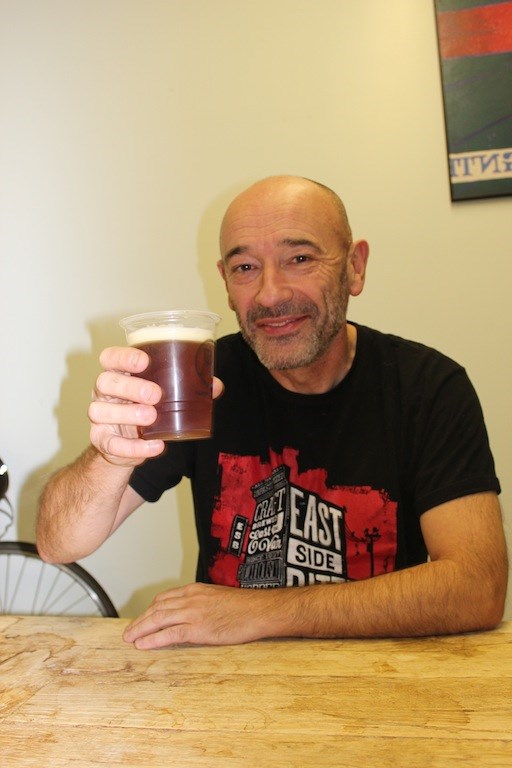 The Pairing:  Rick suggests balancing Birra Fresca Cucumber Mint IPA with food that's intensely flavourful, "Indian food is a great match", he says.
The Locations:  R & B's product is available at BC Liquor Stores and some private liquor stores.
While you'll undoubtedly find a selection at any of the above places, if you're specifically looking to try their Birra Fresca Cucumber Mint IPA, call ahead – they've sending out their final batch of the season this month, and after that you'll have to wait till summer 2014.
Fun Fact: Rick is a proud business owner who remembers fondly how he got his start. "We sold our first cask to Liz at the Funky Armadillo Café in Kits on September 28th 1997", he says with a sentimental smile.  You can't help but to root for people like this.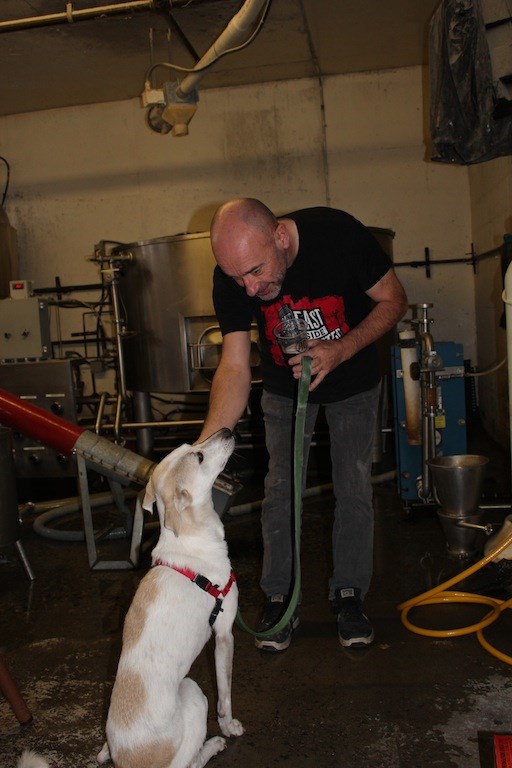 Learn more at r-and-b.com/