For many of us, our earliest memories of food are tied to cultural events and sharing with friends and family. A favourite cookie recipe that grandmother shared while telling you about her childhood. Opening a jar of blackberry jam and remembering the first time your mother showed you how to sterilize the jars and seal the contents with wax. The story often told about the family dinner when we were all distracted by something outside and the dog came in and pulled the roast off the dining room table.
The W2 Media Café's Community Dinner Dialogue series is all about the relationship between food, stories, and culture and how the preparing, telling and sharing of all three help to preserve them.
Tonight from 6-10 pm is the second event in the series, "Preserve this: Stories, Food, Culture." It's an evening of fresh local food cooked by W2 Chef Karen and grown by inner city and local farms, accompanied by stories from members of the Vancouver Storytellers Society.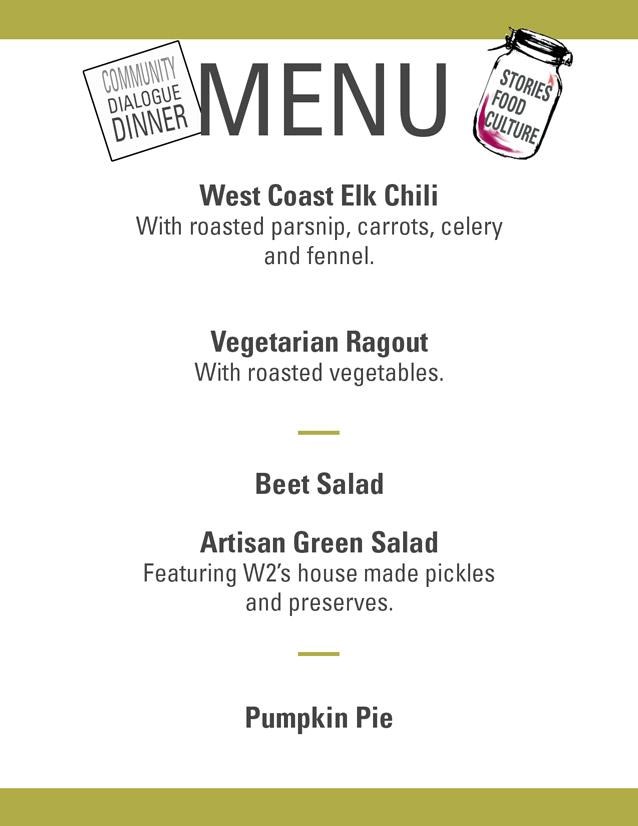 The organic and local dinner is $15 and tickets can be purchased ahead of time at Eventbrite. In addition to the storytelling, there will be a dialogue taking a look at how food preservation has made a comeback and how the way we think of food in general is changing.
The W2 dinner dialogue series is an opportunity for food interested people to gather together over food and drink and good company while exploring a variety of interests and issues relevant to local food economies.
Also taking place inside the Woodwards Atrium from 3-7 pm is an Urban Fall Fair, with local food vendors, a preserving demo lead by Chef Andrea Potter, a vegetable competition, and pumpkin and cookie decorating for the kids.
Admission to the Fall Fair is free.
W2 Media Café
Woodwards Atrium, 111 W. Hastings Street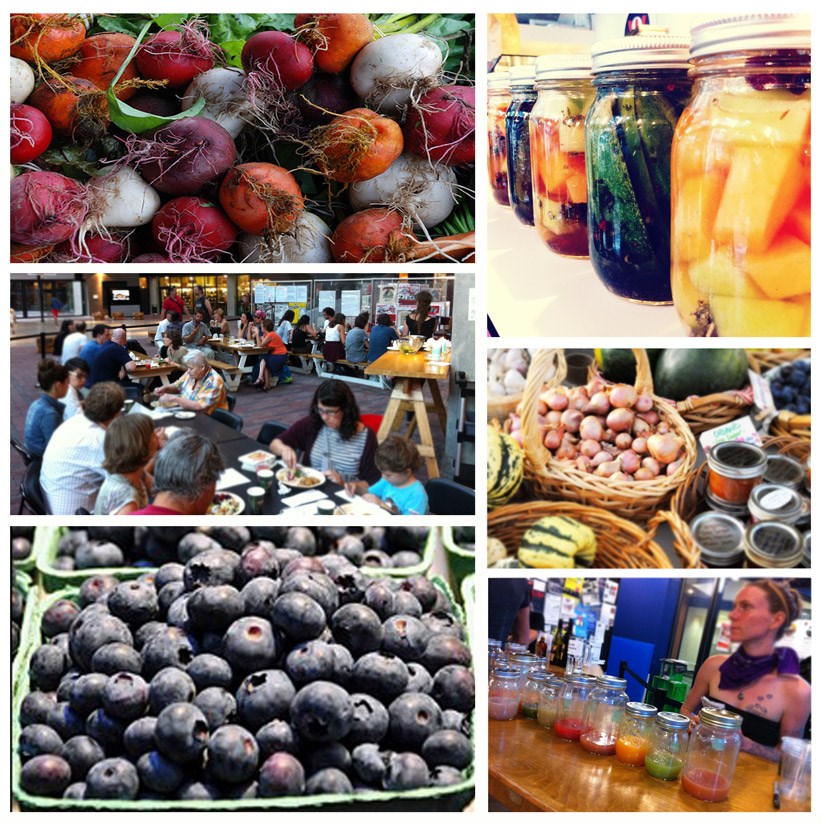 Photo courtesy of W2