Afternoon tea is back in vogue thanks to the fashion crowd and Downton Abbey fans. South Granville's delightful new teahouse, Soffee Café provides the perfect spot to hide away and escape into a cozy cup or to indulge with friends in a traditional afternoon tea service.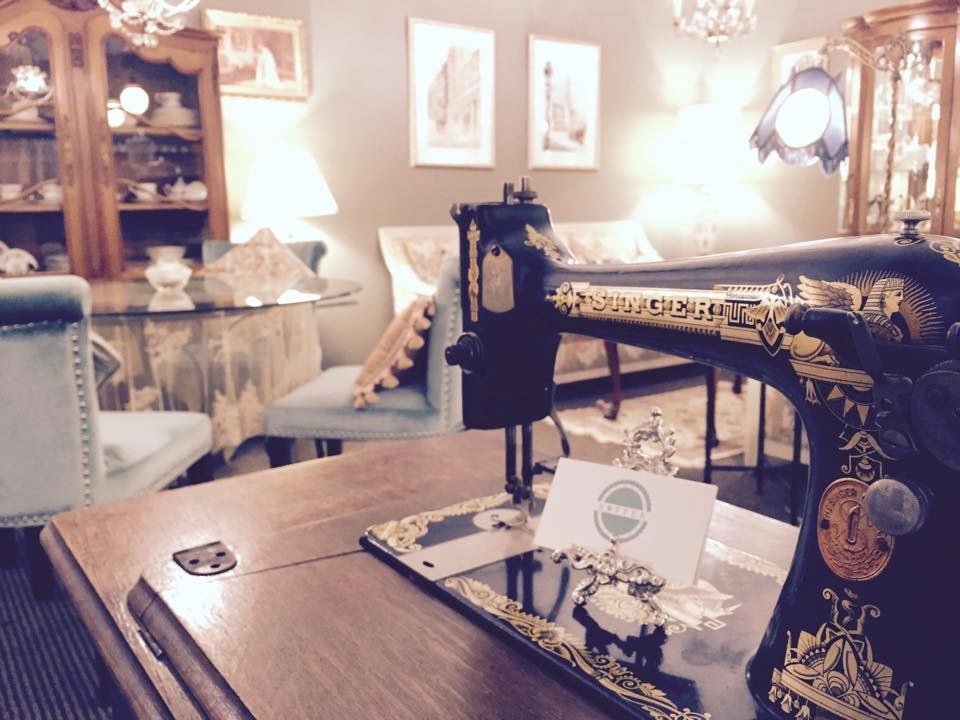 This tiny tea room is furnished like your grandmother's living room, if your grandmother happens to be an eccentric British aristocrat. Sit on comfy armchairs or a living room sofa and enjoy a cup of tea and heavenly pastries made in house by owner and head chef, Sophia Chen. The almond croissant is a local favourite and the salted caramel chocolate tart is not to be missed.
Soffee's carries the exclusive line of Kusmi Teas, loved by fashionistas and high society.  The famed Kusmi Tea House was founded in Russia in 1867 and with the start of the Russian Revolution moved their headquarters to Paris in 1917, where it remains today. Unlike other luxuries of the jet-set, Kusmi tea is an affordable indulgence.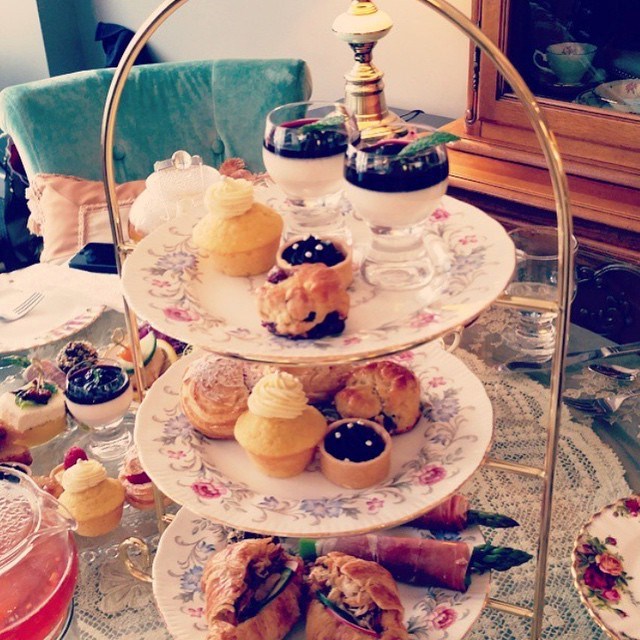 Soffee's two hour afternoon tea service, can be ordered with a reservation. Choose from either the Demi Tea with eight savoury and sweet bites or the High Tea, which can be shared, comes with thirteen.  Savoury bites include delicacies such as shrimp cocktail, roasted stuffed mushrooms, steamed lobster delight and finger sandwiches. Sweet treats include choux cream puffs, homemade scones with jam, crème brûlée and the sinful chocolate and lemon tarts. Gluten-free or vegetarian options are also available upon request at time of reservation.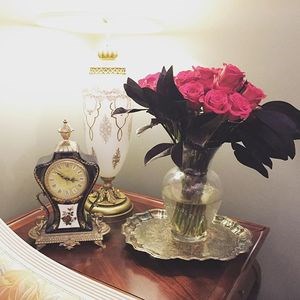 On the weekend, Soffee's is a wonderful destination for afternoon tea either before or after the matinee theatre performances at South Granville's Stanley Industrial Alliance Stage currently showing A Christmas Story: The Musical.
Soffee's can also be booked for a private parties with groups of 20 or more. A perfect location for a baby or wedding shower and even a little girl's birthday party.
After a hard day holiday shopping on South Granville, don't you deserve a cup of tea? Nestled away from the busy main shopping corridor, Soffee Café is located on West 8th Avenue at Hemlock Street, one block from Granville Street.
1426 W 8th Avenue.
(604) 736-6668
Tues.-Fri. 8:30am–6pm, Sat. & Sun. 9am–6pm
*Afteroon tea by reservation and is a two hour seating. Demi-Tea $25.00+ per person. High Tea $39.00+ per person or can be shared by two.