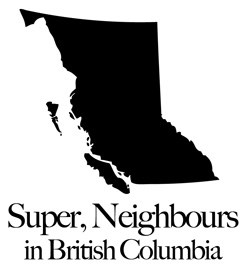 Welcome to the latest series of Super, Neighbours blog posts where we highlight incredible travel destinations in British Columbia!Long Weekends are great for getaways, be summer, or any season here in BC!It's "Surfing Month" in Tofino, Canada's surfing capital and Tourism Tofino is celebrating with events, special deals and, of course, surfing!I spent a weekend in Tofino during the Queen Of The Peak competition - Canada's first and only all-women's surfing championship - watch some girls kick some butt on the water, tried my hand at it myself, ate some delicious local food, and stayed in a beautiful location.
Over a series of 4 posts I'll show you a taste of what went down and give you some more information about this great campaign.
Make sure you check out Part One...the "Getting There" post!
Part Two is all about my accommodations, the gorgeous, and award winning, Chesterman Beach B&B!
Upon my arrival and departure I immediately worried that I wouldn't be able to do the beauty and quality of this not-so-typical B&B justice, so I made sure to take as many photos as I could.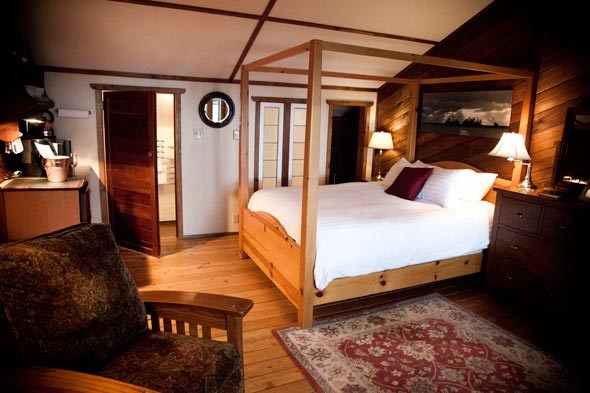 There are three main lodging areas at the B&B, two suites and a cottage - and I had the great fortune of staying in the Lookout Suite. It has its own private entrance, sun deck, washroom (with an amazing soaker tub - see below), kitchenette and sleeps two comfortably. The ocean views are stunning and you're literally a staircase away from Chesterman Beach itself.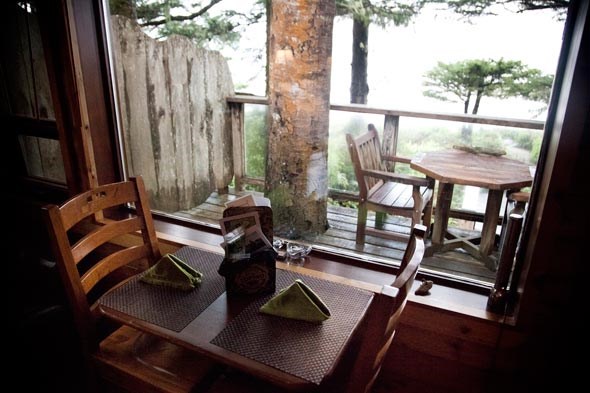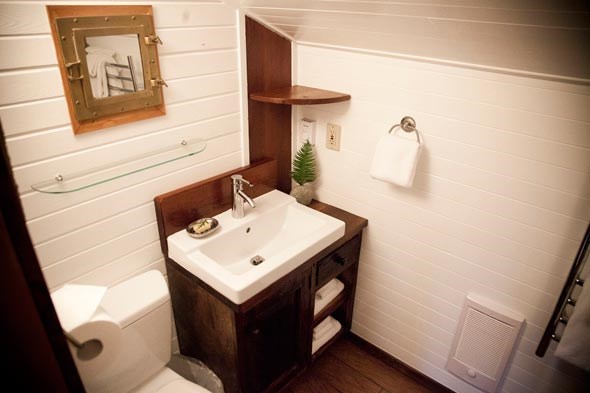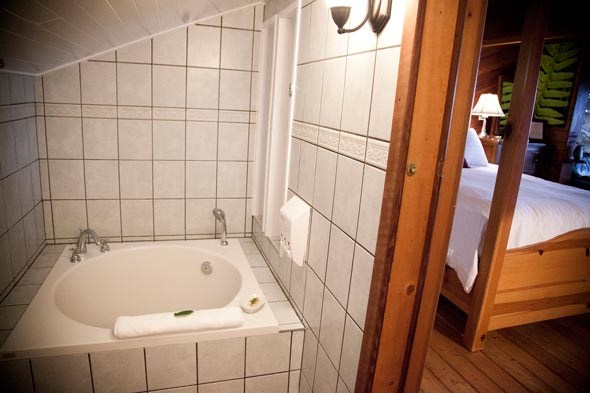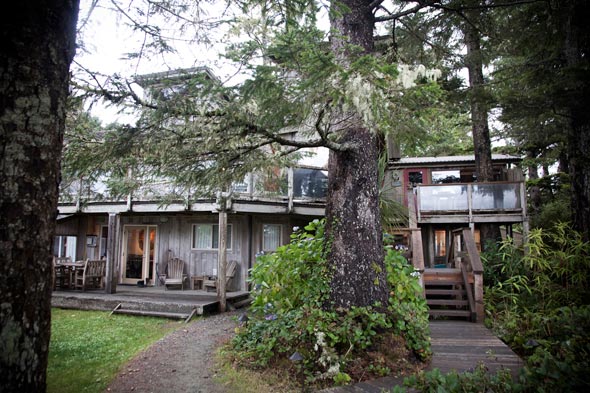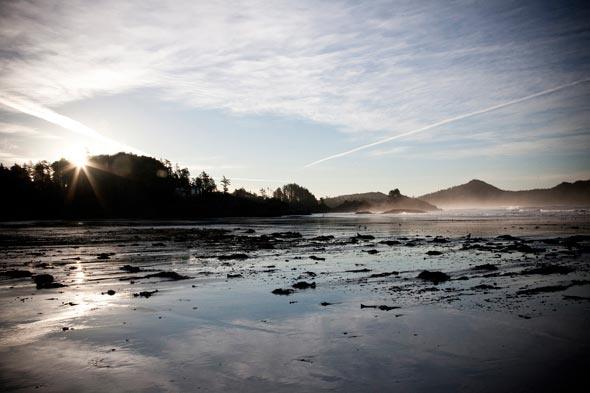 Another not-so-typical aspect about that B&B, is that the second B is optional! That's right, you can opt out of breakfast if you feel like going into town to eat, though once you see my photos below you might not want to. I was spoiled with some amazing food to start my days (which was key, seeing as I had to burn it off surfing quite shortly afterward!). The first morning I had freshly squeezed/blended melon, ginger, blueberry and lime juice, alongside a berry orange cup and some locally caught and cold smoked chinook salmon cakes with poached eggs. The second morning was an amazing banana raspberry smoothie, with vanilla almond waffles, mango & strawberry slices with warm maple syrup.
Each meal came with a card that included that day's weather predictions and the sun, moon, and tide times for the day which was great as well, so you can plan activities around that!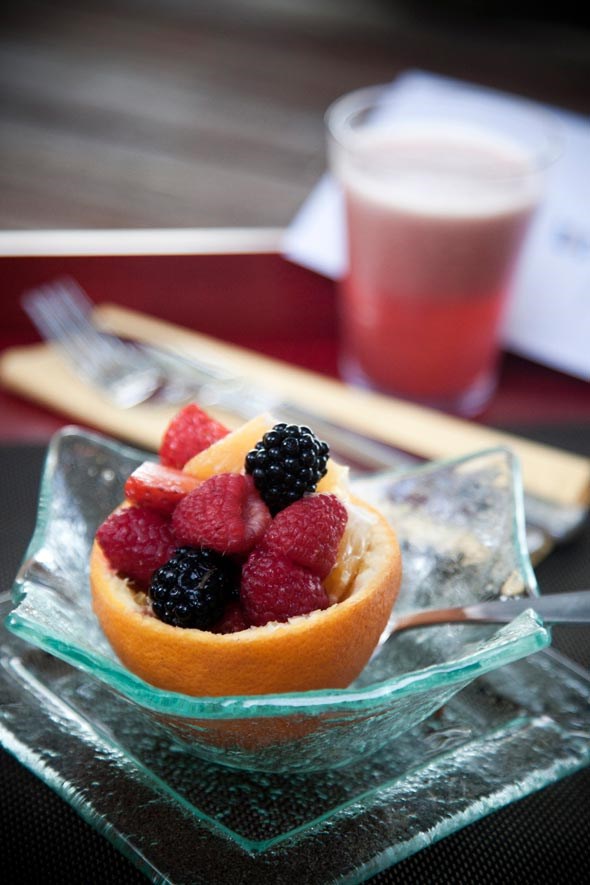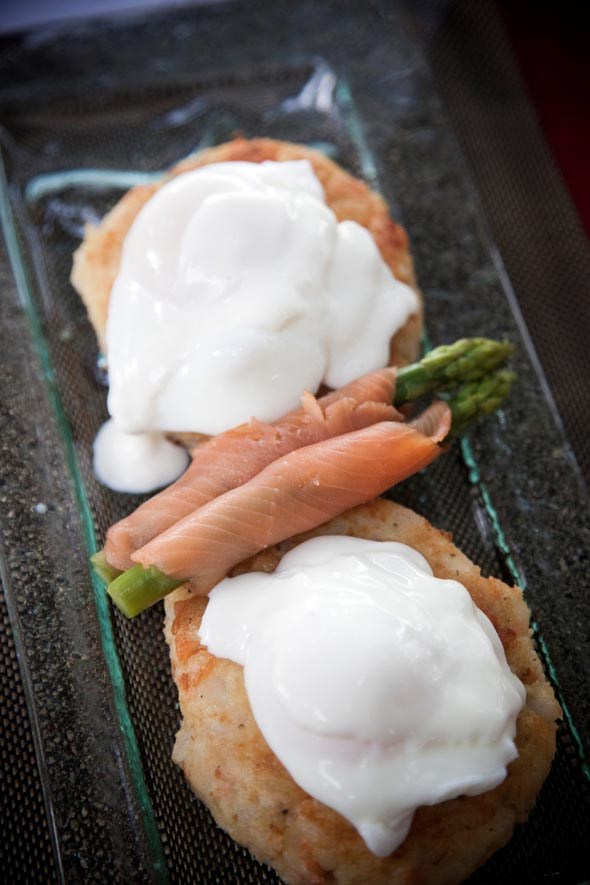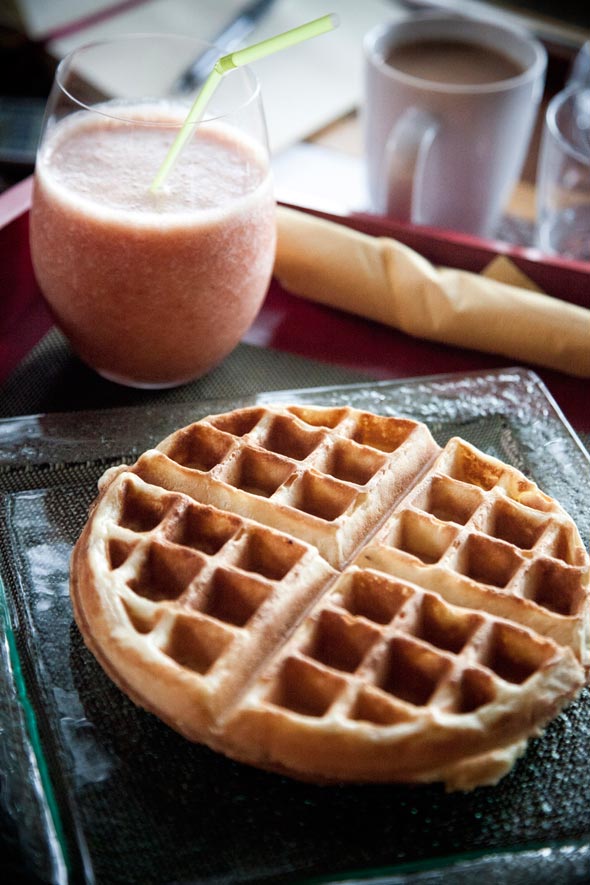 Chesterman Beach itself is pretty amazing. In the 48 hours I was there it changed weather-wise rapidly, but each scene was beautiful. Sunny and blue sky, windy and grey, dark and stormy...tide in, tide out...Tofino constantly changes! Just check the photos below that I took pretty much from the same spot...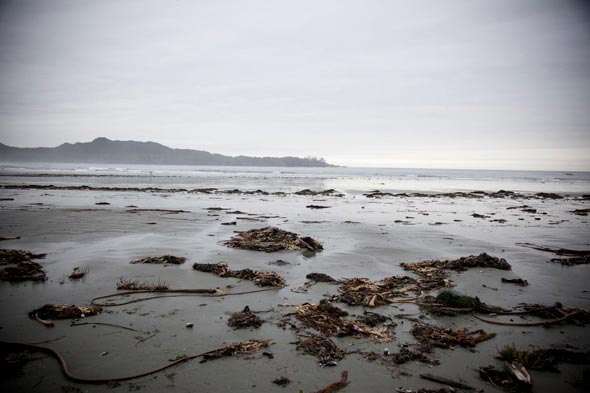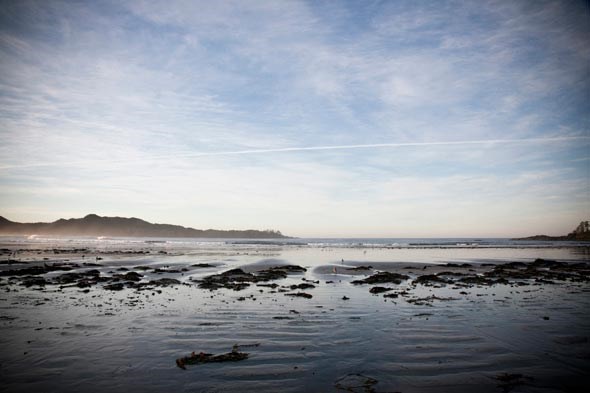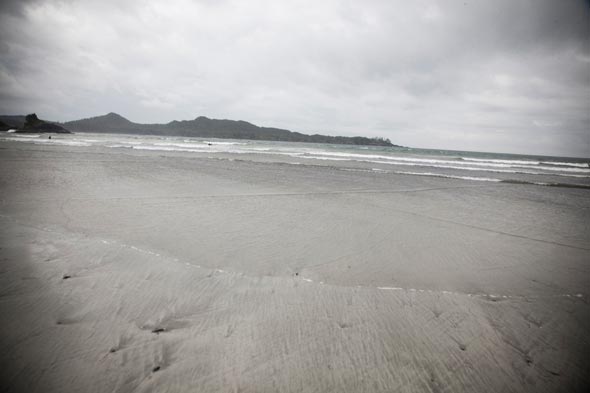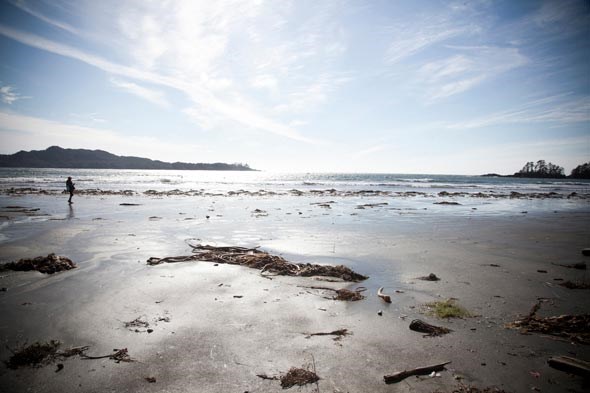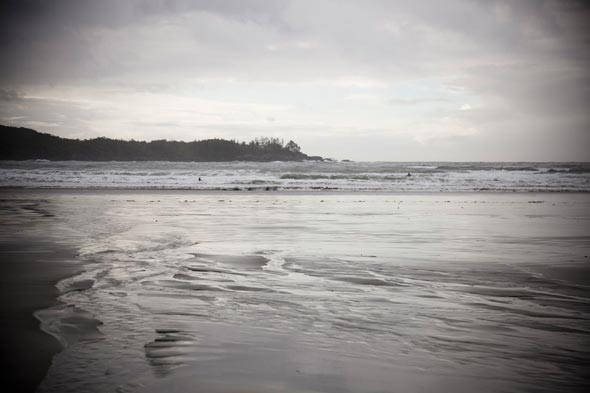 The simplicity of walking down a set of stairs and being able to wander the beach is so relaxing (and a photographer's dream):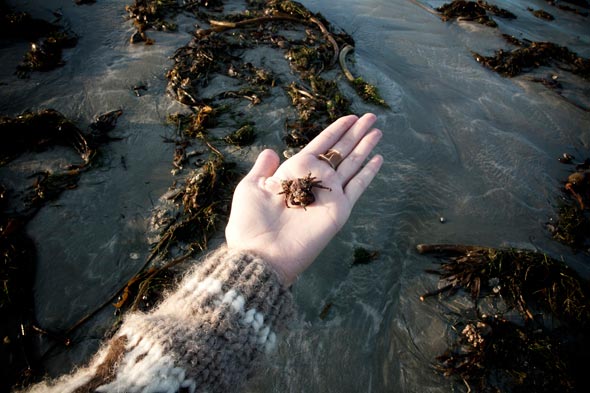 I went out about twice a day just to look around and photograph the beach. On the last day I took a walk to nearby Frank Island on a blustery October morning. Watching the waves violently crash into the island while standing fairly close was pretty incredible, and there are tide pools (which I missed time-wise) that you can explore as well.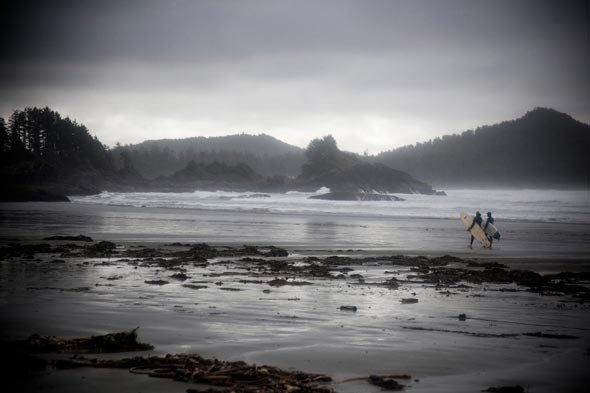 Thanks so much to Lynda and Todd for allowing me to stay in such a beautiful place...and if you haven't gathered by the sheer amount of photos in this post (about 1/3 of what I took) the Chesterman Beach B&B comes highly recommended from me. Stay tuned for the next post on the Queen Of The Peak surfing competition!