Vancouver Community College is once again holding their popular pop-up restaurant, "The Chef's Table" led by Executive Chef Hamid Salimian and the International Culinary Arts students. Located at the downtown campus at 250 West Pender Street (at Cambie Street), the Chef's Table, features a five course prix fixe dinner for $30.00 or $45.00 with local BC wine pairings. By reservation only, the pop-up restaurant is open Tuesdays to Fridays and runs until June 30th, 2016.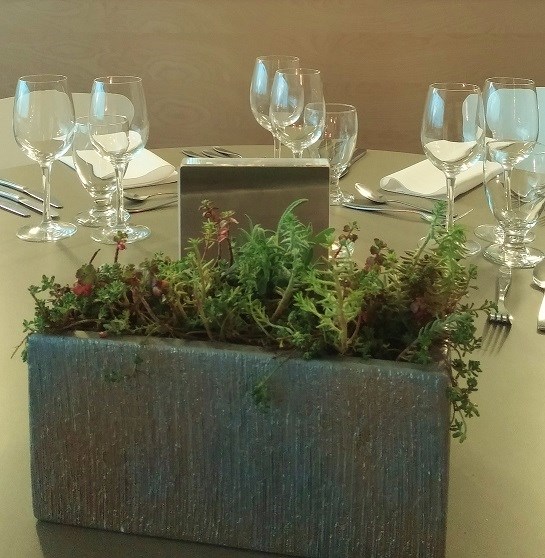 One of VCC's most famous culinary alumni and now instructor, Hamid Salimian has racked up some serious awards and accolades including the Georgia Straight's "Best Chef in the City" in 2012 when he was the Executive Chef at Diva at the Met. He has represented Canada on the international stage at the world's most prestigious culinary competitions including the the World Culinary Cup and World Culinary Olympics and taken home gold. The VCC pop-up restaurant allows guests to see chef Hamid and the international culinary students in action as they prepare each course at the plating station located at the front of the restaurant.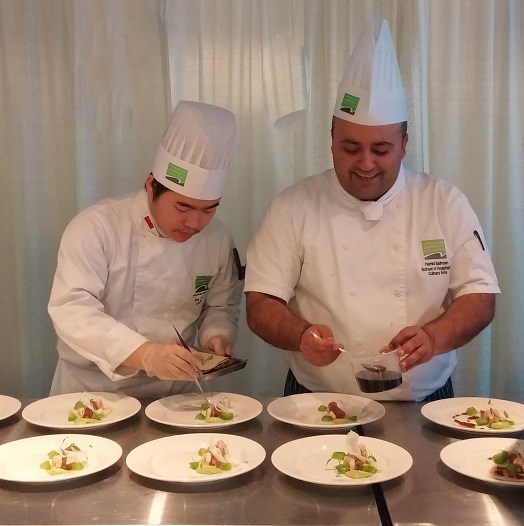 Hurry- these popular dinners quickly sell-out as nightly seating is limited to a maximum of 22 guests. The menu changes every two weeks and many loyal patrons return to experience new dishes and wine pairings. Vegetarians take note the last two weeks of the pop-up restaurant showcases five vegan dishes.

The current menu features Tuna Cannelloni with Side Stripe Prawns, Grilled Octopus, Foie Gras & Duck Confit, Roasted Beef Striploin and concludes with heavenly White Chocolate and Strawberries. Excellent local wine pairings for this menu feature Fern Walk Sauvignon Blanc, Ganton & Larsen Chardonnay, Sumac Ridge Reserve Pinot Noir, Red Rooster Hen House Ruffled and Grey Monk Odyssey Brut Rose.
Simply a must eat!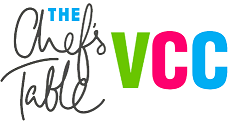 The Chef's Table at Vancouver Community College
Downtown Campus-250 West Pender Street
Four Corners Restaurant-3rd Floor
6:30pm seating
5 courses $30.00 plus taxes and gratuities.
5 courses with BC Wine pairings. $45.00 plus taxes and gratuities.
Reservations: thechefstable@vcc.ca